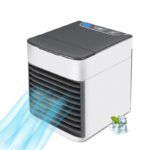 Mini Air Conditioner

Sitting at your own home sweating and struggling with this unbelievably hot temperature? That's normal with this year's summer heat that seems to be higher than the years before. You can install an AC, but that would require too much digging, too much noise, too much money, and an increased electricity bill only to feel the unhealthy cool air in one room!
Be smarter and get the Mini Air Conditioner that was specially designed to keep you happy during the heat! This Compact Air Conditioner doesn't only cool the air, but it also purifies and humidifies it to create a comfortable and healthier environment. Simply fill it with water or ice, plug it, and enjoy the gentle cool breeze anywhere in your home; just pick it up and take it wherever you want! Don't forget to choose between the different LED light colors for a better atmosphere.
End your sufferance with heat and all the sweat-dripping Today with our Mini Air Conditioner!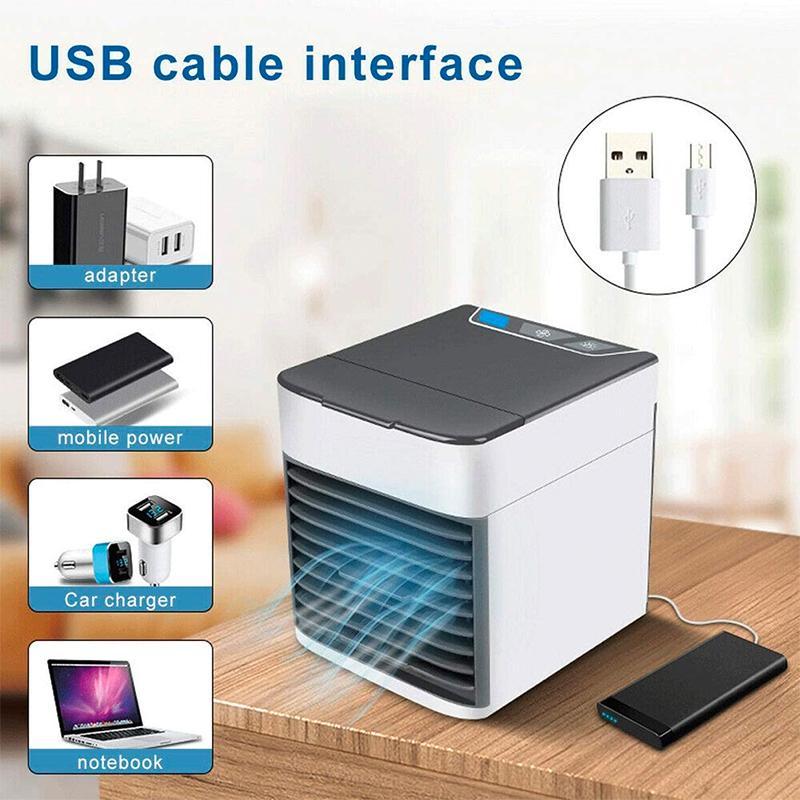 ✅ The mini air conditioner is a 3 in 1 cooler that helps to keep you cool anywhere you go.
✅ Small, Portable design with lightweight and high-quality material to carry it with you anywhere.
✅ 3 different functions as it works on cooling, humidifying, and purifying the air for a healthier environment.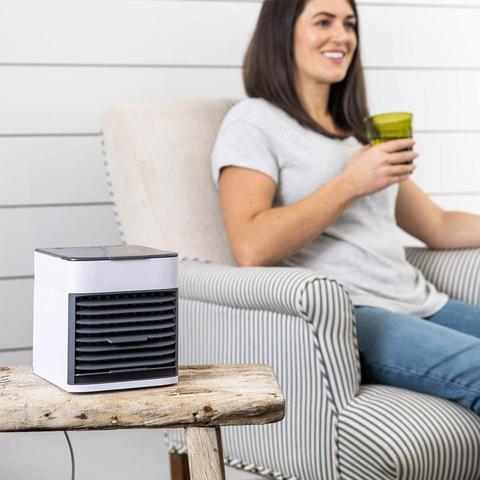 ✅ Improved filtration & purification to prevent water leaking and effectively turn hot, dry air into moist, cool air.
✅ 8 changeable light modes to create the atmosphere you want and improve your sleep.
✅ Built-in battery & powered by USB cable for longer usage time.
✅ Suitable for your bedroom, living room, kitchen, and even bathroom.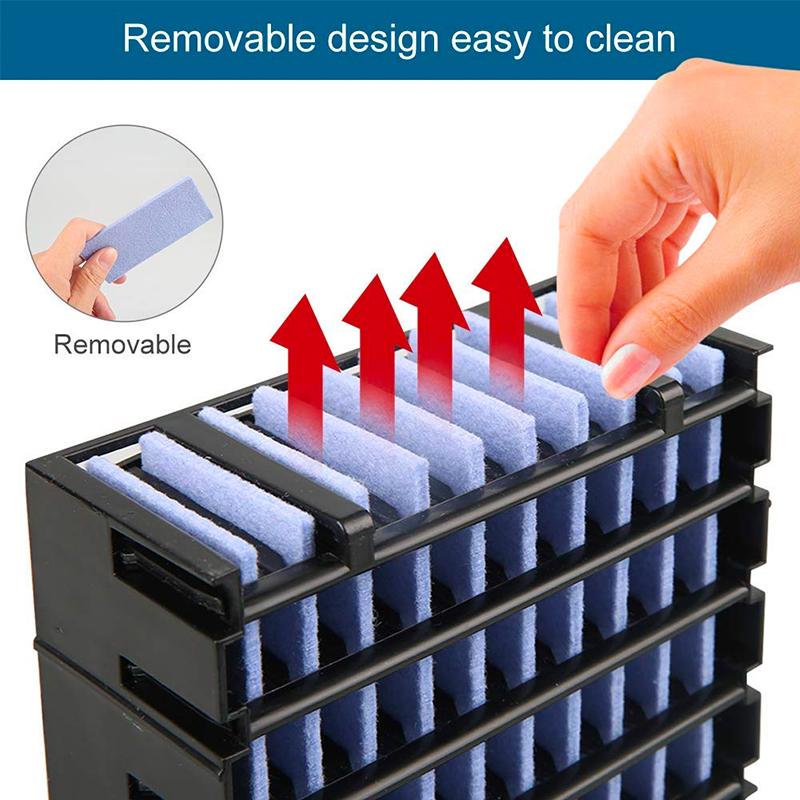 ✅ Specifications :
Product material: ABS+PC
Product size: 170*160*145mm
Product weight: 860g
Power supply mode: USB or AC supply (without conversion plug)
Power interface: USB interface – 5V, 2.1A
Power: 8W
Air volume: 50 CFM
Water tank capacity: 375ml
Endurance time: 10h
The timing time of LCD style: 1-12 hours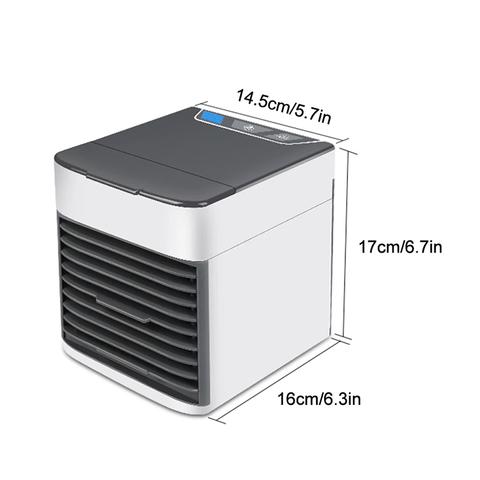 ✅ Package List :
1* Portable air conditioner