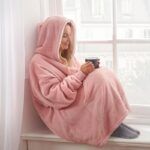 Hoodie Blanket

Having a hard time in chilly weather? The Hoodie Blanket combines impeccable warmth and extraordinary coziness, making your winter days happier than ever.
The cozy hoodie blanket can even be a little too comfy! It is perfect for curling up in while working at home, watching TV, playing video games, or even when traveling or camping. You can just wear it anywhere.
The fabric is amazingly lovely and soft to the touch. Plus, the oversized hoodie blanket lets you move around freely while taking your warmth anywhere you go. It also has a huge hood and pocket to keep your head and hands comfortably warm.
Make the best out of winter! Get your own comfy hoodie blanket TODAY!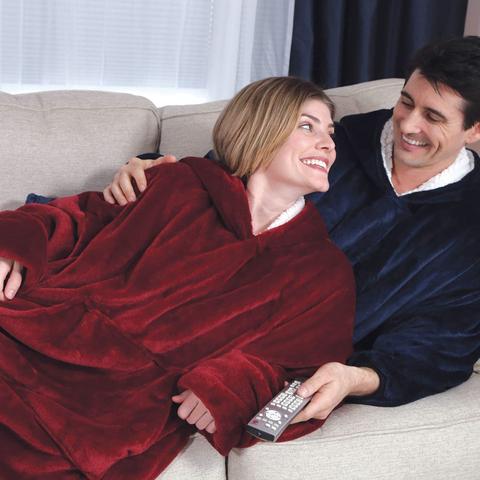 ✓  Designed to offer extreme comfort, the hoodie blanket is not only fluffy, soft, and warm, but is also roomy enough to cover your entire body while sitting.
✓  Reversible hoodie blanket; you can choose the side that feels comfier for you.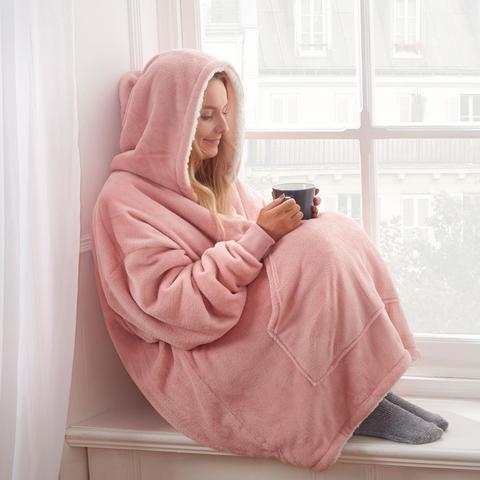 ✓  Thick and comfy fabric to make you feel warm quickly.
✓  Oversized to help move and use hands freely + a giant pocket to keep your hands warm or store your phone, controller, or even snacks!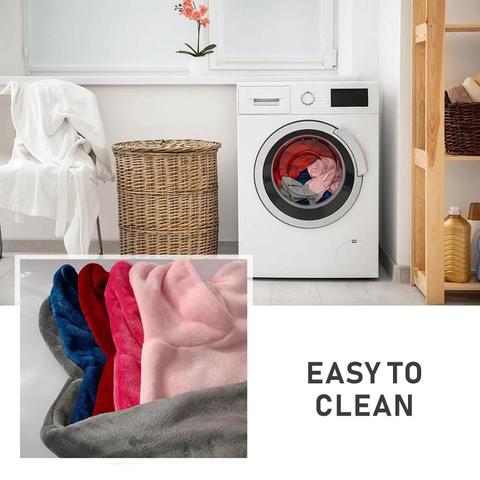 ✓  The hoodie blanket doesn't shrink or get wrinkled after use or washing.
✓  You can wear the hoodie blanket both indoors and outdoors. Plus, it's light enough to carry it effortlessly.
✓  One size designed to fit most people + Four colors to choose from.
✓  Specifications  :
Name: Hoodie Blanket
Color: Pink – Red – Blue – Gray
Material: Polyester + Cotton
Fabric Grade: Grade A
Pattern: Plain
Wash Style: Machine & Hand Wash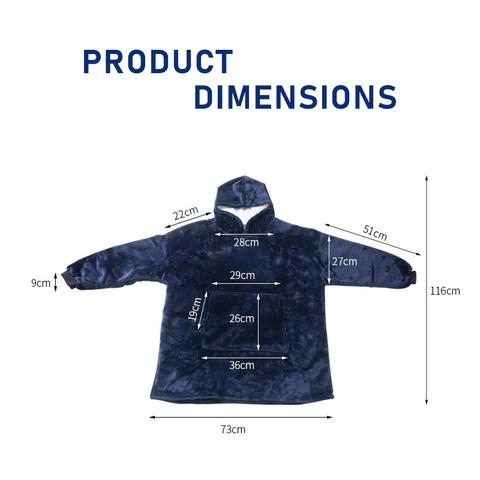 ✓  Package List  :
1*Hoodie Blanket