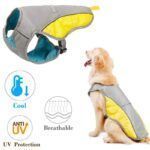 Dog Cooling Vest

Did you know that your dog suffers as much as you do (maybe more) when it is really hot outside? The days are still getting warmer, which means your furry friend is going to suffer as well. In fact, your dog can even be at risk of overheating or having a heat stroke, which can be fatal.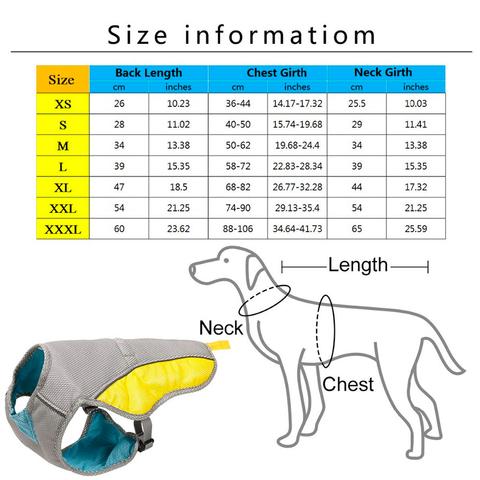 Protect your dog and get our Dog Cooling Vest! Thanks to its innovative design and heat-reflective technology, this Dog Vest will work on cooling off your dog with the use of natural evaporative cooling by wringing the water out and putting it on your pouch. Meanwhile, the surface of this Vest will keep your dog protected from the UV light. It's soft, lightweight, and super comfortable to wear, which will not only guarantee the safety of your dogs, but their happiness, too!
The Dog Cooling Vest will give your dog a fresh, soft, and comfortable hug for a longer and happier time!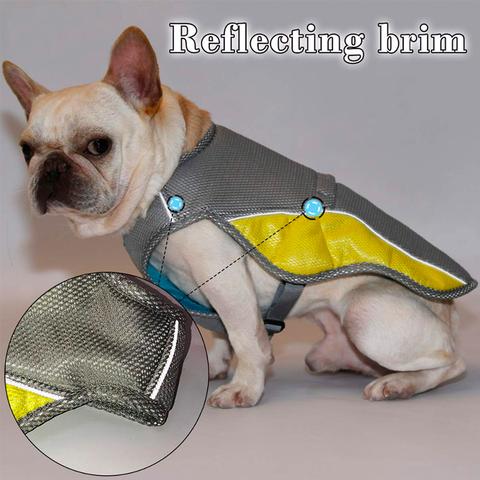 ✅ The dog cooling vest will keep your pooch protected from the summer heat and the sunlight all the time.
✅ Smart design as the dog vest is made of 3-layer cooling fabric: evaporate water, reflect the heat, and prolong water evaporation while the surface keeps your dog protected from the sun's UV light.
✅ Reflective strips on the shoulder and back to keep the dog safe in the dark and during bad weather.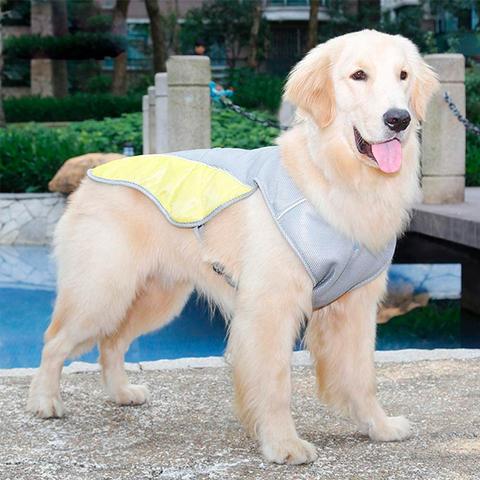 ✅ Adjustable dog vest with an invisible buckle to keep your dog comfortable all the time.
✅ Harness hole on the back to let you use it with a dog harness.
✅ Anti-wear, tear-proof & breathable material that provides long-lasting using time.
✅ Lightweight, soft & super-comfortable for your dog to wear.
✅ Suitable for dogs of all sizes and lengths, make sure to pick the right size!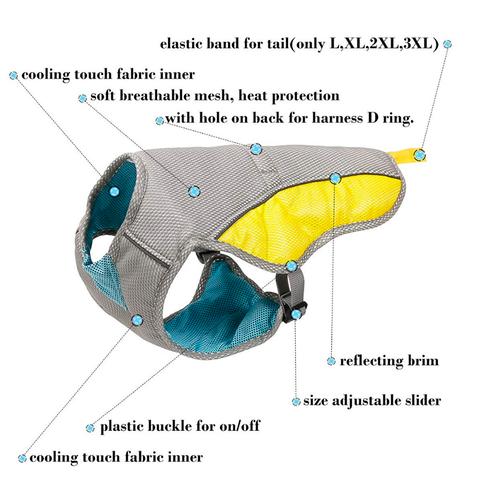 ✅ SPECIFICATIONS
Type: Dogs
Season: Summer
Material: FIBER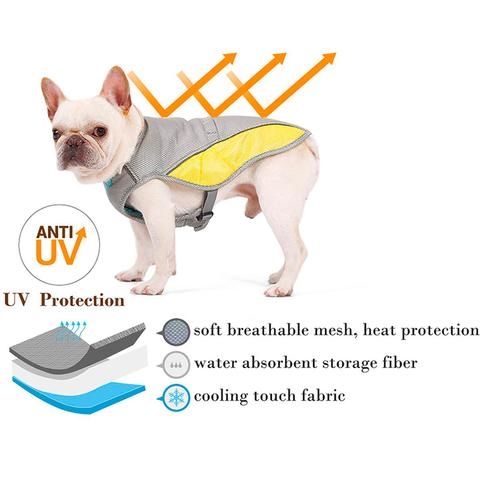 ✅ Package List :
1* Dog cooling vest