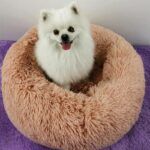 Anti-Anxiety Dog Bed

Your pets deserve the best, that's undoubtedly true. But how are you sure they are sleeping peacefully in their usual bed? They might be struggling with joint or muscle pain, or they may even be having anxiety and a few behavioral issues due to fear or stress.
Spoil your furry friends and ensure their comfort with our Fluffy Pet Bed! It's specially designed by therapists to provide extra safety and comfort for your dogs and cats. This Anti-Anxiety Dog Bed is made of vegan fur that mimics the comfort of a mother's fur coat, it also made of great cushion for their muscles and neck to allow your pets to calm down quickly, relax more, and sleep peacefully.
Your furry companions deserve to be spoiled, and there is no better way than the adorable Anti-Anxiety Dog Bed!
✅ The Anti-Anxiety Dog bed will allow your pet to sleep comfortably and peacefully.
✅ Pet-safe material & super-soft filling to relieve joint and muscle pain while providing great neck support.
✅ Flexible, cozy & with faux shag fur to give your pet a luxurious experience.
✅ Proven to calm and ease the anxiety of your furry friend by creating a sense of security.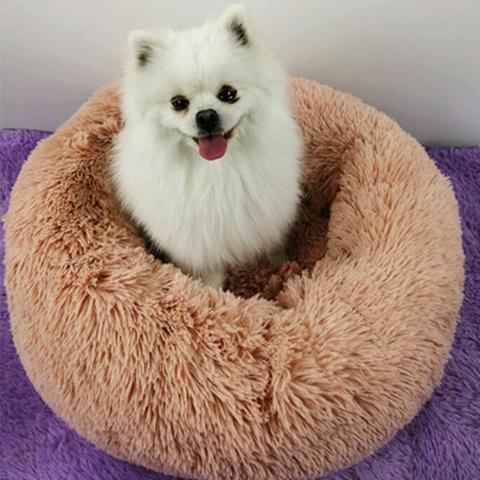 ✅ Calming & ideal for all pets to let have full, restful sleep for better health and improved behavior.
✅ Waterproof & dirt-resistant bottom to help prevent any accidental mess from your pet's bed.
✅ Cute & beautiful looking to provide a heart-warming view in the room.
Warning tip: :
Not suitable for puppies with chewing behavior or excessive teething.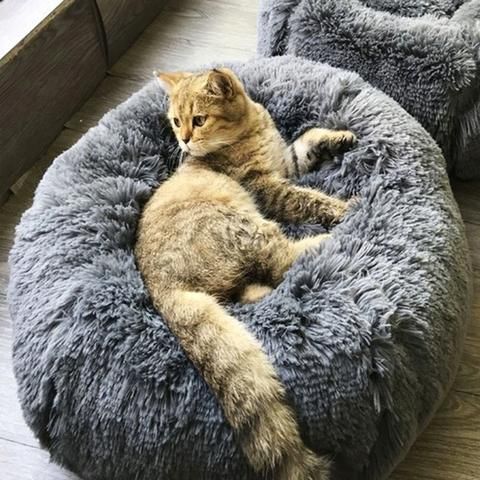 ✅ Specifications :
Wash Style: Hand Wash
Type: Dogs and cats
Material: Plush
Material: Breathable
Pattern: Solid
Weight: 422g
Size:
S diameter 40cm height 18cm
L diameter 50cm height 20cm
XL diameter 60cm height 20cm
XXL diameter 70cm height 20cm
✅ Package List :
1* Pet bed
If you want to hear what others think about this product, see the
Reviews and photos
below. They're all unedited, honest reviews from real customers just like you.

/**/