Electric Cat Toy

As much as you'd love to take your cat with you everywhere, there are times when leaving your cat behind at home, all alone, is the only option. So, whether you work part-time or full time, there are certain hours of the day when your kitty is left all alone. So if you are feeling a little guilt, don't worry! This Electric Cat Toy can keep your cat company in your absence.
The Electric pet cat toy comes with a real fish appearance, which helps in stimulating and catching your cat's attention. It is safe and easy to use! With one single bite or touch, the electric cat toy will automatically flop or wag. It is suitable for various cats and has a calming and relaxing effect.
So wanna get one for Tom?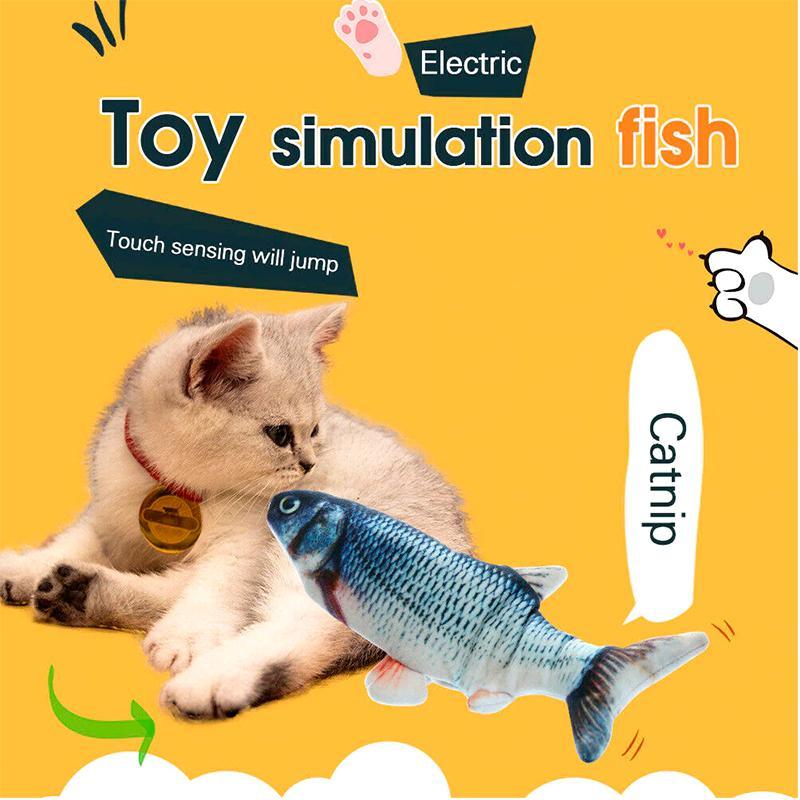 ✅ Safe & Durable- this electric cat toy is made of Durable and not easy to damage cotton plush. It is free from toxic and harmful substances and safe for your kitten.
✅ USB Chargeable – This will help you save both money and the hassle to replace batteries. You can charge this electric cat toy through power bank, laptop USB port, or even a charger adapter.
✅ Easy To Use- The Automatic Moving Fish Cat Toy will flop or wag every time your feline touches it. It's perfect for biting, chewing, and kicking.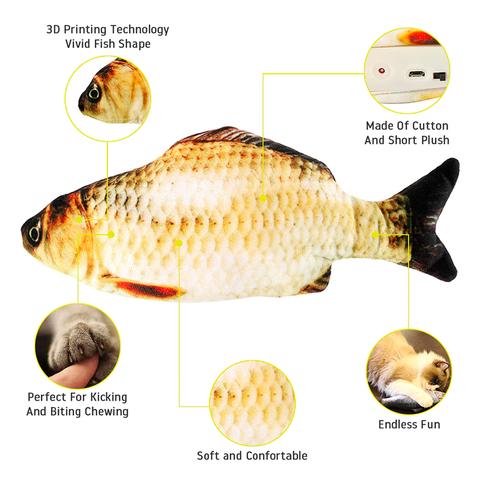 ✅ Realistic Fish stimulation- This fish toy looks like a real one, which helps attract your cat's attention and keep it busy and entertained.
✅ Cat stress-reliever- the electric cat fish toy can help keep your pet engaged in real-time, happy, and stress-free.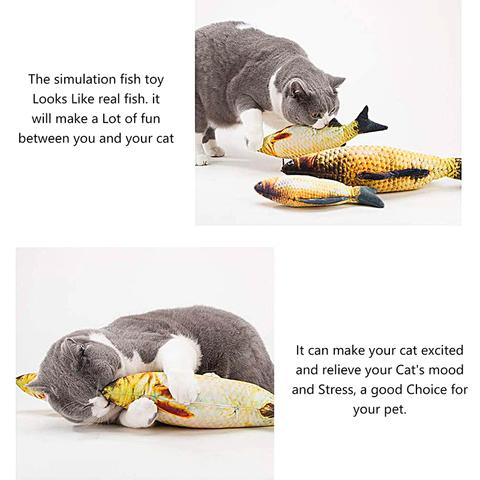 ✅ Specifications :
Product name: Electric Cat Toy
Color: multicolor
Type: grass carp, Frogfish, Carassius auratus, Silver Dragon, Golden Dragon, carp, Clownfish(optional)
Material: Fiber cotton, plush
Height: 26CM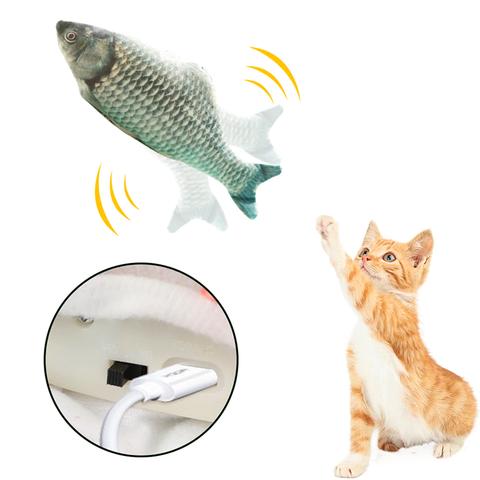 ✅ Package List :
1 * Dancing Fish
1 * USB cable