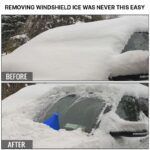 Windshield Snow Scraper
Winter is here, are you already tired just at the thought of having to remove snow from your car windshield every morning?
Say hello to The Windshield Snow Scraper, a cone-shaped ice scraper that will help you get the frozen frost off from your windows and mirrors effortlessly. It's comfortable to hold and use, durable, and can be turned into a funnel, too. The Windshield Snow Scraper is compact to help you store it in your car's trunk, so you can use it whenever you need it!
The Windshield Snow Scraper is the smartest tool to meet your needs this winter!   
✓  The snow scraper is made of high-quality ABS plastic that provides extra durability.
✓  Excellent design due to its unique cone shape that helps you remove snow effortlessly from the car windows without leaving a scratch.
✓  Multifunctional ice scraper that can also be a funnel. Just remove the tip and add washer fluid.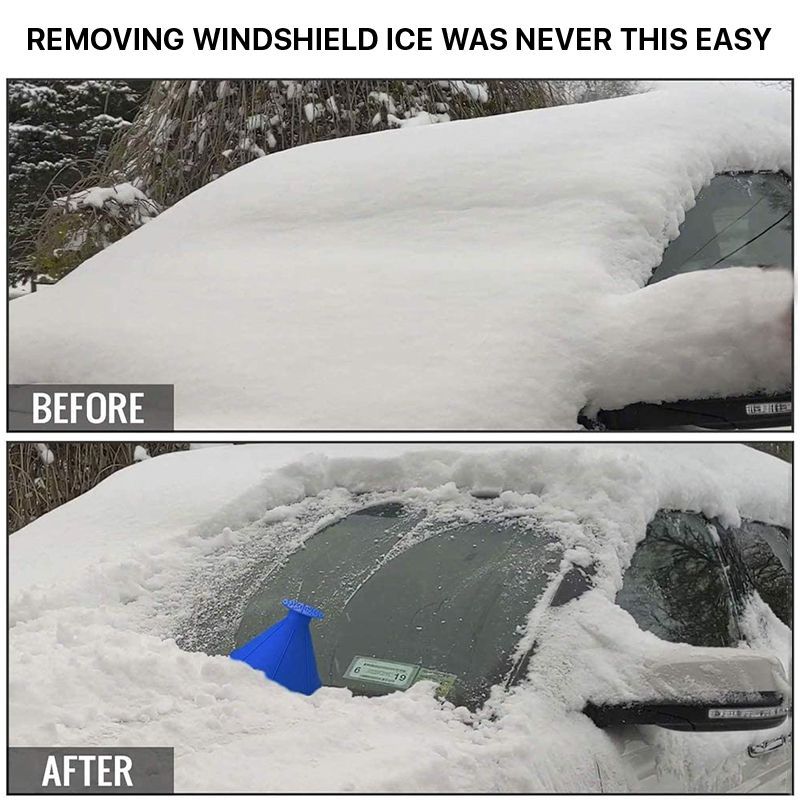 ✓  Easy to use with 2 sides to remove snow from big windows and small mirrors easily.
✓  Lightweight & compact to keep with you in the car because you never know when you going to need it.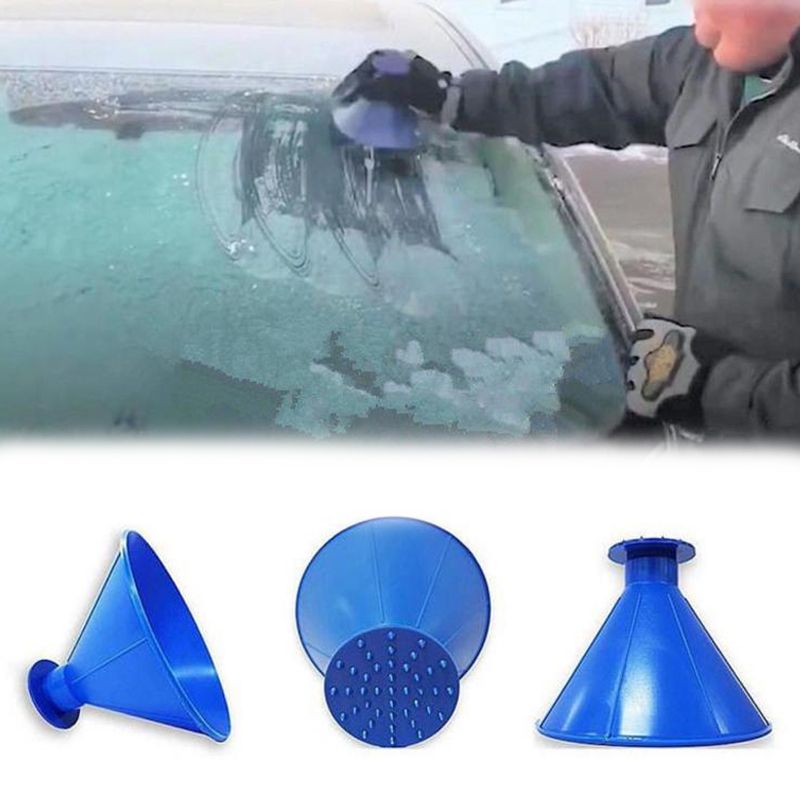 ✓  Specifications :
Material: Plastic
Color: red, blue, black, green
Size: 15CM diameter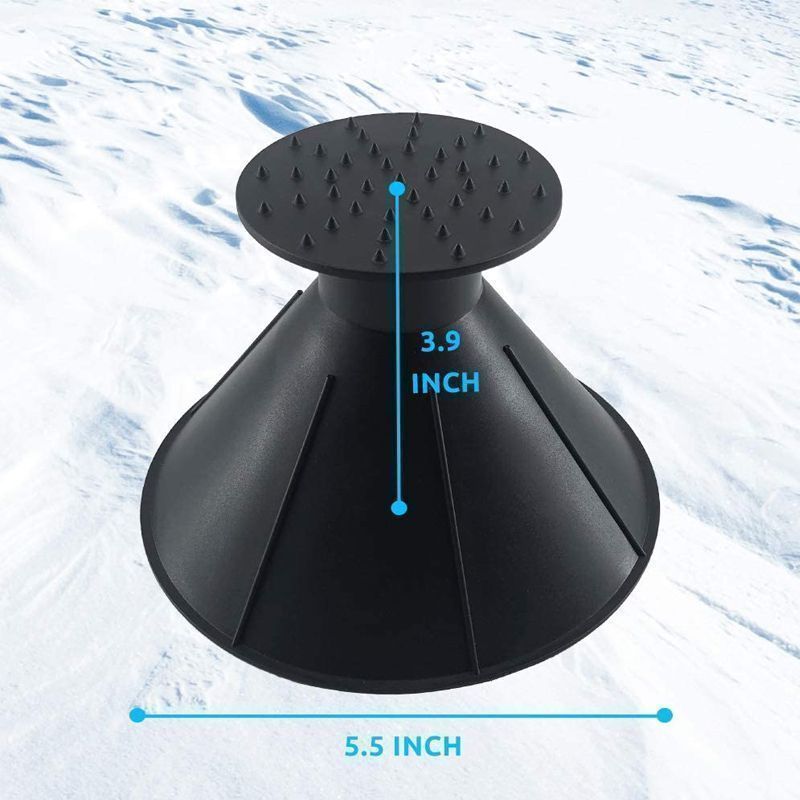 ✓  Package List :
1* Windshield Snow Scraper