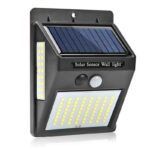 100 LED Solar Wall Light

Having an extra light in your garden or patio seems like a very nice idea, but the installation and the increased electricity bills don't make it worth it. But, we have something that is super efficient for you…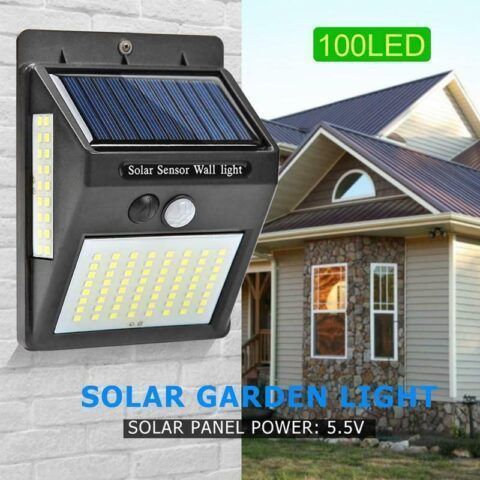 Meet the 100 LED Solar Wall Light! It doesn't need any electricity, maintenance, or wiring to light up. Just install it wherever you want and it will work like a charm. All the energy needed will be absorbed from the sun to provide great illumination, and thanks to its smart motion detector, it will light up strongly only when someone is around to keep a dim light later and save power. This LED solar-powered light is suitable for your garden, porch, yard, balcony, and many other places because it is waterproof, heat-proof, and durable!
Light your way around with our smart 100 LED Solar Wall Light!
✓ The 100 LED solar wall light can provide super bright light without the need for electricity or wiring.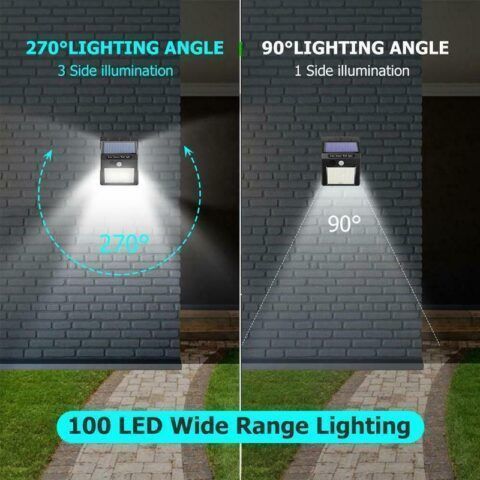 ✓ Solar-powered as the LED light uses the sun to charge in order to provide great illumination all night long.
✓ Sensor motion light that will turn on as soon as it detects movements, and to save light, the solar power light will provide dim light to keep everything visible enough through the dark.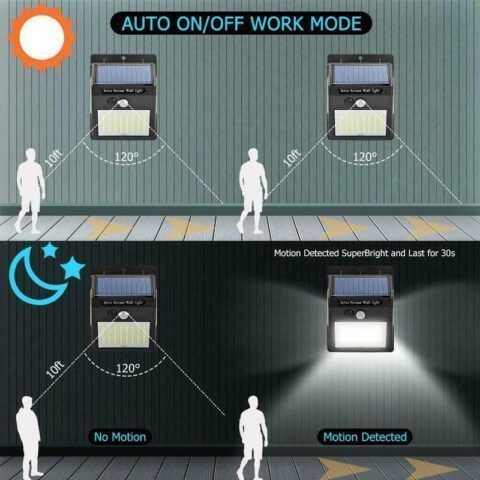 ✓ Long-lasting LED light as it can provide 12 hours of continuous light after a day of charging only.
✓ Durable, Waterproof & heatproof material that can withstand any weather condition, whether it is heavy rain, snow, or burning hot sun.
✓ Specifications :
Quantity: 1pc/2pcs/4pcs
Shell color: white shell
Light color: white light
Solar panels: 5.5V/0.5W/ polysilicon
Battery: 3.7V/2200mAh lithium battery
Light source: 100pcs/SMD2835 LED
Power: Maximum 20W
Brightness: 2600 Lux
Induction mode: light induction, human body infrared induction
Induction parameters: 3-5m/9.85-16.41ft/180 degrees/delay 30S
Charging time: 8 hours
Working hours: more than 12 hours
Waterproof grade: IP65
Product Material: ABS
Product color: black
Product Certification: CE, ROHS
Switch: button-type on-off (1 mode)
✓ Package List :
1/2/4* Solar Power Lights
1/2/4* Installation Packages
1* Instruction Manual