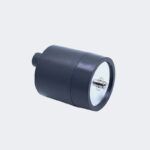 Wall Microphone
Are you still using the old-fashioned way to listen through walls using a cup? Does that even work? Never mind, no need for that anymore! This Wall Microphone will have you listening perfectly through walls with no problems!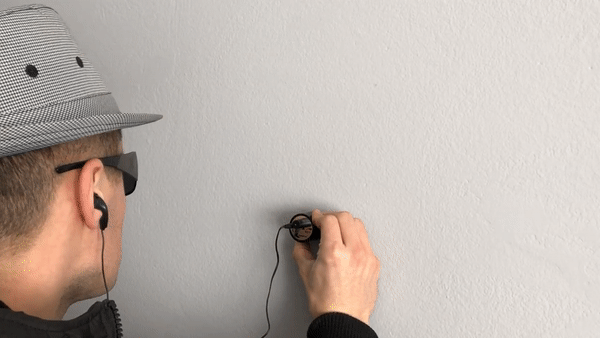 The Wall Microphone can be used to listen through walls for leakages, repairs that need to be made, or just trying to hear something from the other room! Just turn the master switch Clockwise to start the device and adjust the volume until you hear the sound clearly!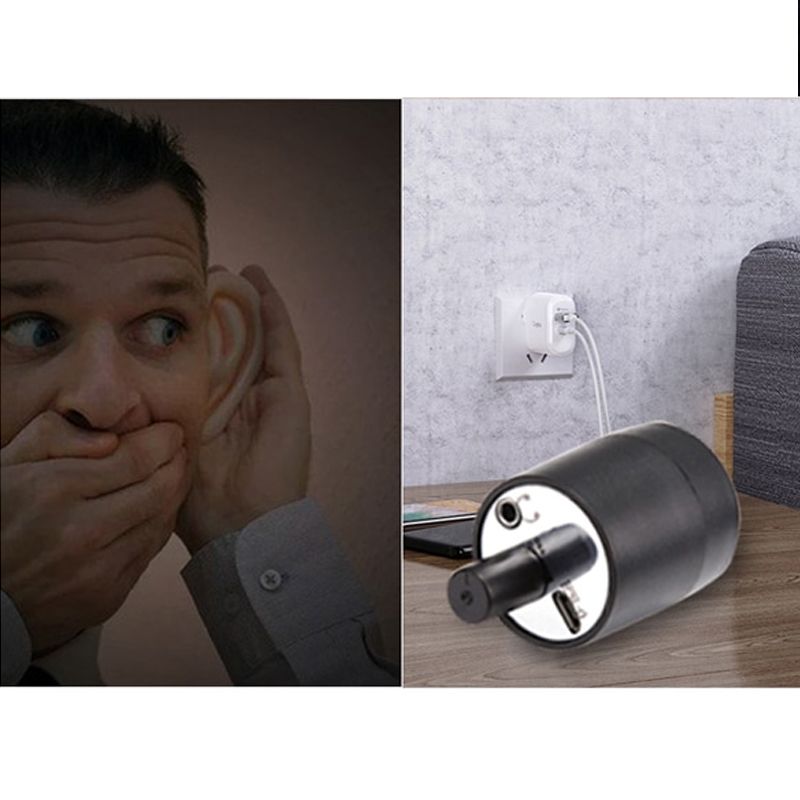 ✓ High sensitivity detector.
✓ Listening through walls.
✓ Special pull-back vehicle with a secret listening device.
✓ Easy to listen to all the actions.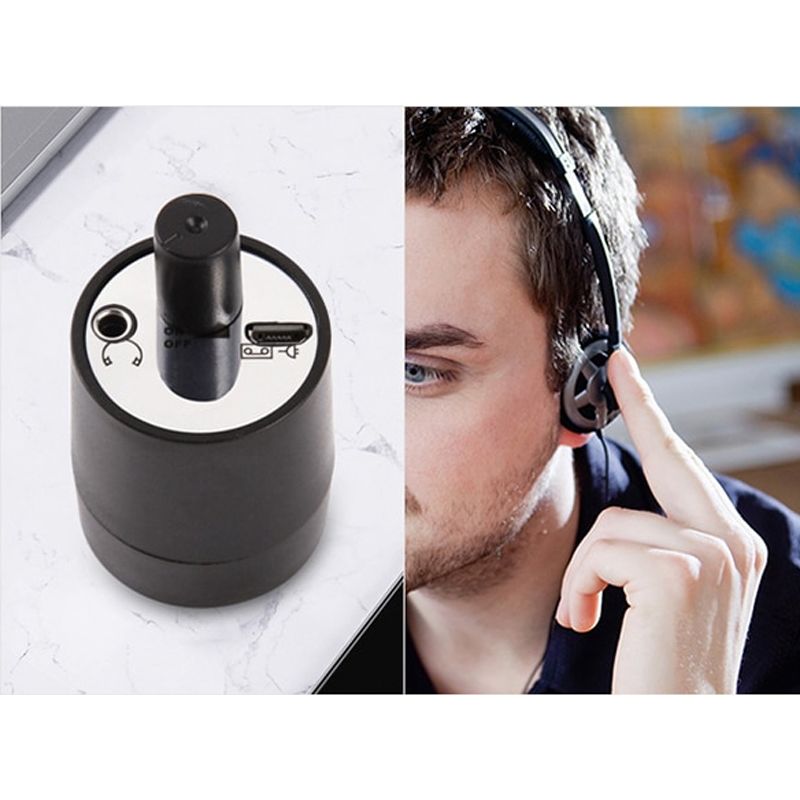 ✓ High sense metal probe.
✓ Small, compact and Comes with earphones.
✓ Complete function: charge hole, earphone hole, and switch knob upside.
✓ Easy to operate, cling to the door, window or wall.
✓ Able to get the sound out from the wooden/brick wall, windows or door, or armor plate.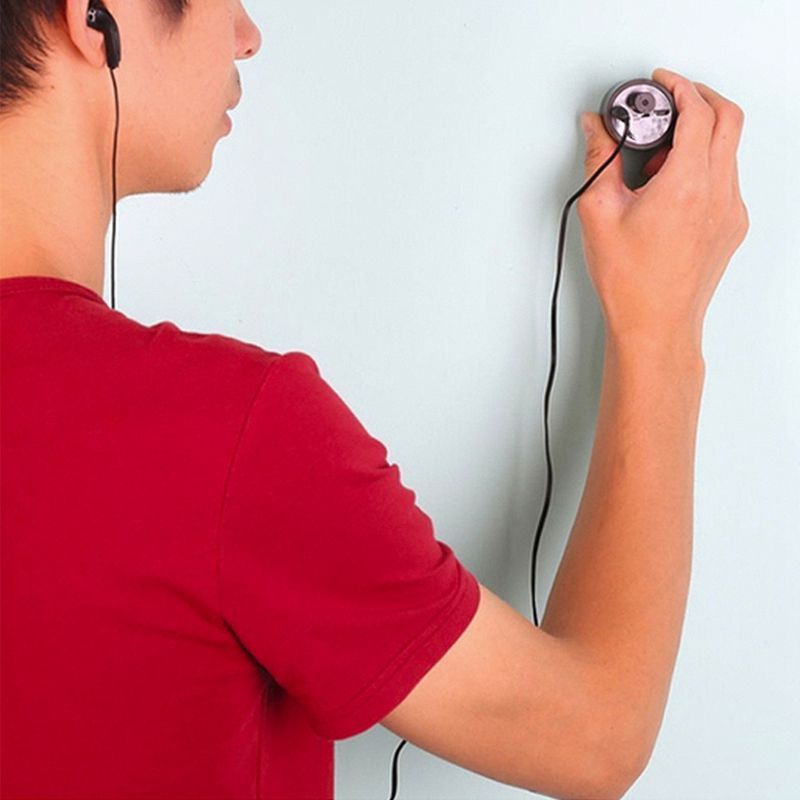 ✓ Specifications:
Color: Black
Material: ABS
Size: 43 x 36 mm
Consumption current: 10mA Usage battery: 9V batteries
Four sections audios choice: A section 200Hz, B section 800Hz, C section 1200Hz, D section 2000Hz
Measuring element sensitivity: -70db
Highest audio enlargement multiple: 20000X
Can be used to hear through a cement wall, steel wall, wood wall, Iron wall, glass, cavity brick
Monitor style: earphone, speaker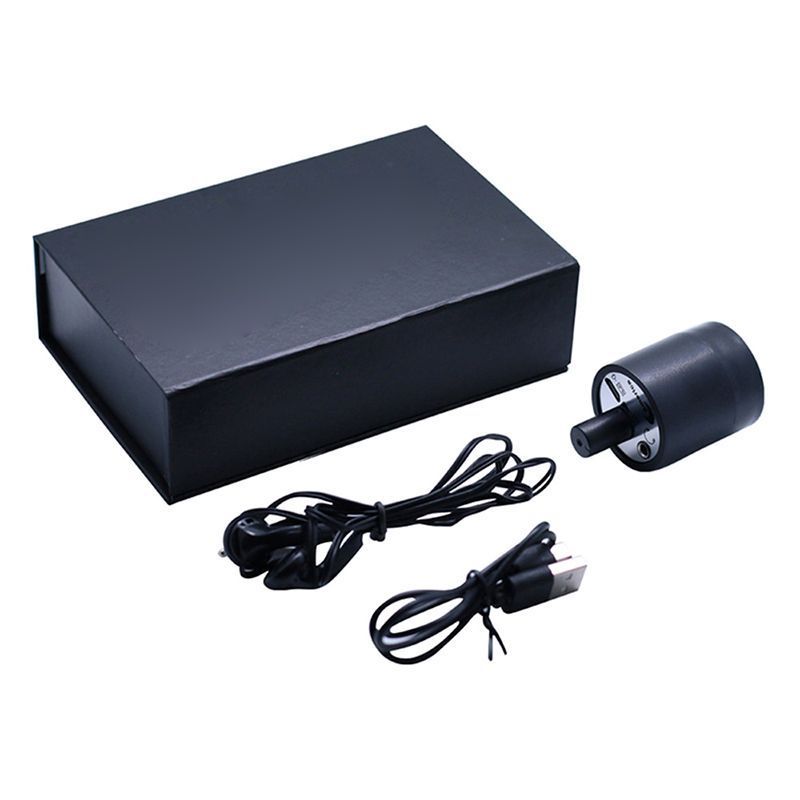 ✓ Package List: 
1*Detector
1*Earphone
1*Charging cable