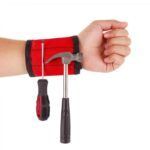 Magnetic Wristband

When you are doing some maintenance work, don't you wish you have an extra hand to hold your ladder as you go down to pick up the drill? Or at least, to hold the screws that end up lost somehow while working?
We introduce the Magnetic Wristband that can definitely be your third hand! From now on, all your work will be a lot more efficient. Just wrap it around your wrist, and it will take care of carrying the screws, nails, drill bits, and any other small tool that you need during work. The material is breathable and lightweight, plus it comes with one size that fits all…
The Magnetic Wristband is a godsend for any handyman!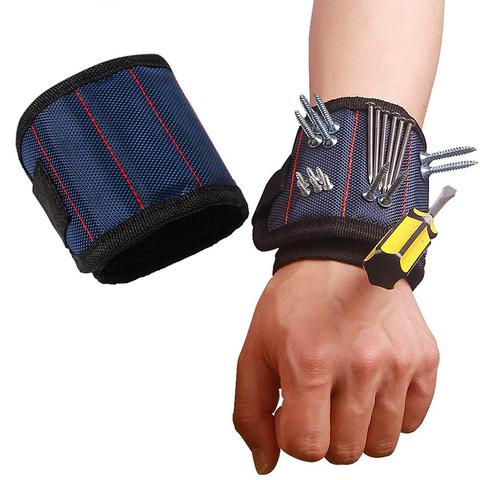 ✅ The Magnetic Wristband is a great gear for handymen because it is embedded with magnets to hold nails, screws, small tools, small gadgets, and more.
✅ Powerful & special magnets that can hold all of your necessary tools easily which is ideal for home and professional use.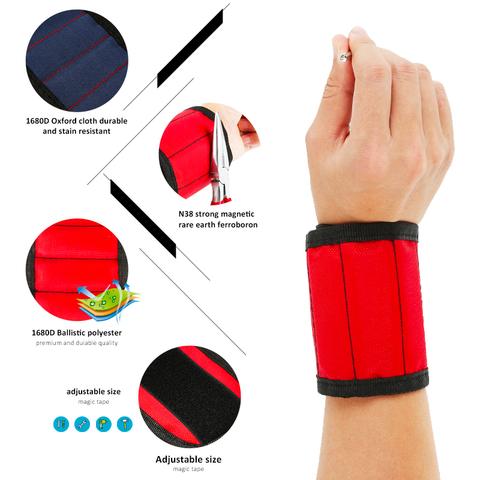 ✅ Time-saving wristband because it will help work more efficiently; no more headaches from dropping and losing tools while working.
✅ Lightweight & breathable material so you can wear it all day without worrying about your skin.
✅ Adjustable magnetic wristband that can fit any wrist of both men and women to keep you comfortable.
✅ Wide application as you can use it while doing some home improvements, carpentry, construction, DIY projects, computer maintenance, and more.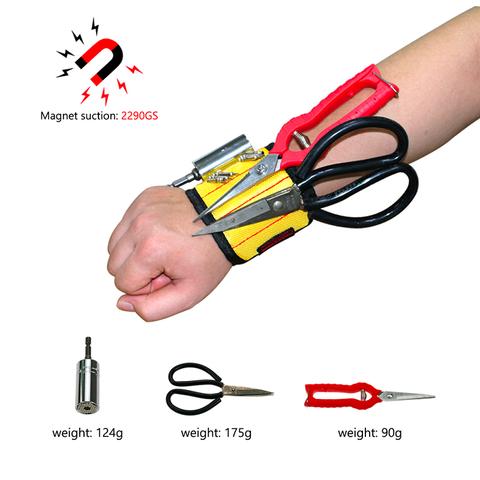 ✅ Great gift idea for your father, brother, and partner.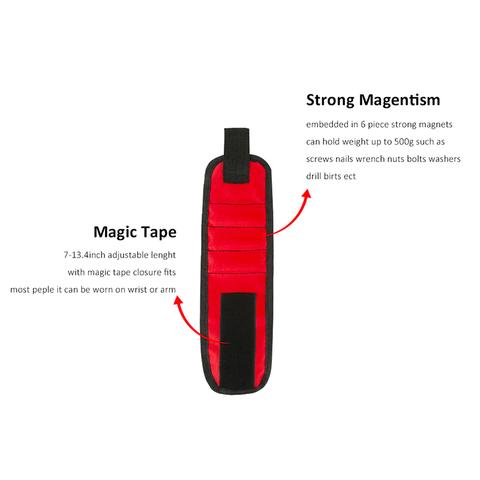 ✅ Specifications :
Color: BLACK,BLUE,RED
Material: ballistic Polyester
Size: 370*90*10mm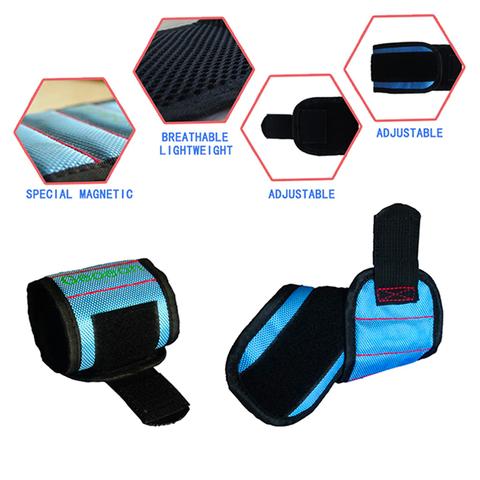 ✅ Package List :
1* Magnetic Wristband