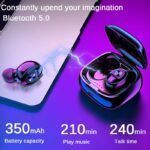 TWS Bluetooth 5.0 Earphone
Aren't you tired of your usual headphones? They keep popping out of your ears, the sound quality is bad, they are not practical during your jogs, they annoy your ears while working out, they cause pain, they harm your hearing ability, and the list goes on. You deserve better than that and that's why we are introducing the TWC Bluetooth 5.0 Earphone!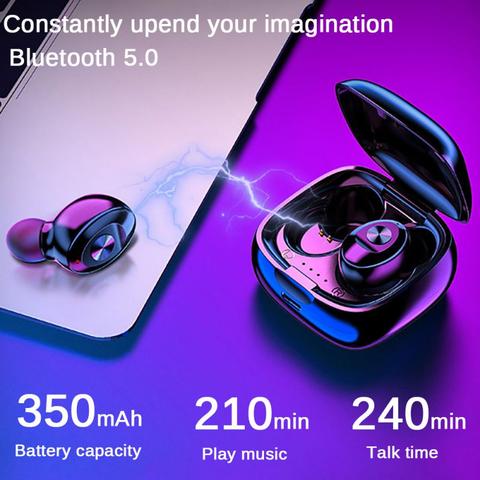 TWS Bluetooth 5.0 earphones are a pair of extremely comfortable and smart earbuds that are also resistant to dust and water. With one button, you can control this wireless earpiece, take calls, change the volume, and many things even when you are 33 feet away! You will get to enjoy your music, chat with friends, and gaming for up to 4 hours with these waterproof wireless headphones in a warm, clean, and HD-quality sound!
The TWS Bluetooth 5.0 Earphone is the smartest choice for healthier ears, comfortable experience, and high-quality sound!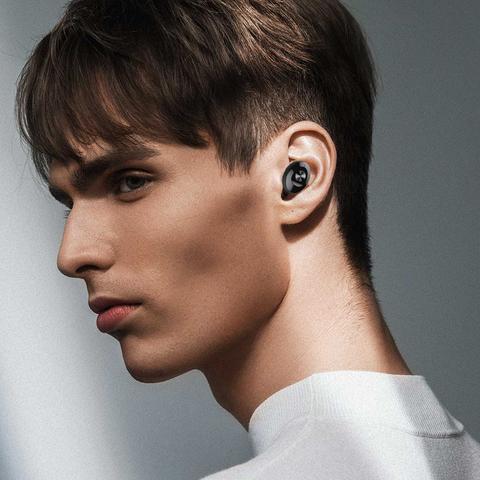 ✅ The TWS Bluetooth earphone provides stable connection signal transmission and great sound quality.
✅ Built-in Bluetooth 5.0 chip that can connect to your device even if it is 33 feet away!
✅ Ergonomic & lightweight design that is specifically designed to not harm your ears and keep them comfortable for a long time.
✅ Compatible with all smartphones and tablets with Bluetooth.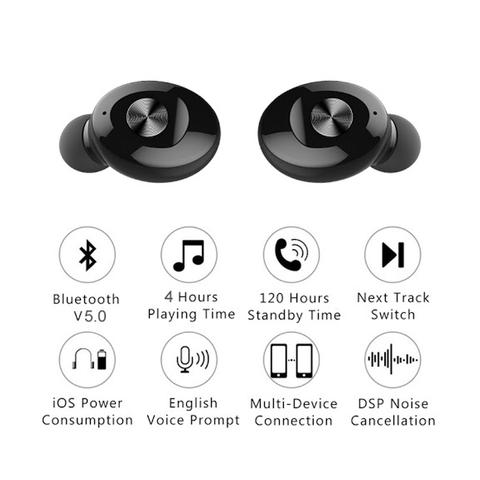 ✅ High-quality sound & Built-in HD microphone to provide excellent calls, gaming, and exercising experience.
✅ Dust-proof & Waterproof Bluetooth earbuds that can be used during any weather condition.
✅ Easy to use wireless headphones as it has only one button for an efficient experience.
✅ Quickly & easily paired with devices.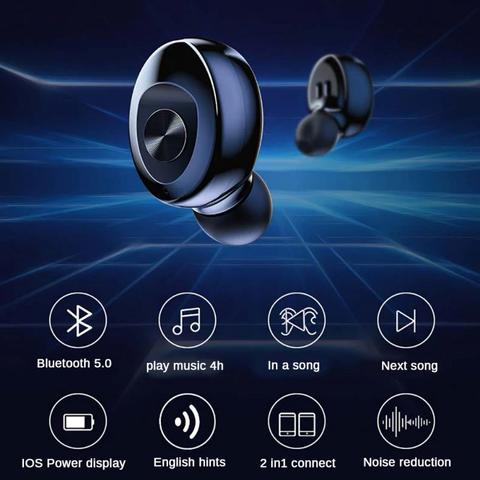 ✅ Specifications :
Style: In-Ear
Communication: Wireless
Connectors: None
Wireless Type: Bluetooth
Vocalism Principle: Dynamic
Standby time: 120hrs
Bluetooth version: 5.0+edr
Transmission distance (m): 7-10 meters
Power consumption: 18-22 mAh
Input power: 93mW
Headphone charging time: 1hour
Headphone battery capacity: 55 mAh
Charging battery capacity: 350 mAh
Rechargeable times: 2 times
Battery voltage: 3.2-4.2v
Speaker impedance: 16 ohms
Speaker frequency response: 20Hz ~ 20KHz
Speaker rated power: 3MW
Speaker 1k sensitivity: 98db
Talk time (medium volume): 3hrs
Music time (medium volume): 3.2hrs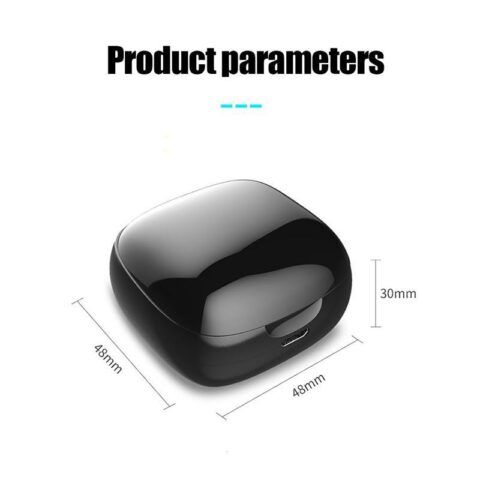 ✅ Package List :
2*Earphone
2* Earphone tips
1* Data cable
1* Instruction manual