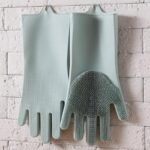 Scrubbing Dishwashing Gloves

If your family started dealing with health issues, maybe you should take a look at the sponges you use to clean the dishes! They carry hundreds of bacteria that will live on your plates, spoons, and glasses, then transport to your meals. Plus, the dishwashing detergent can harm your skin and cause many allergies!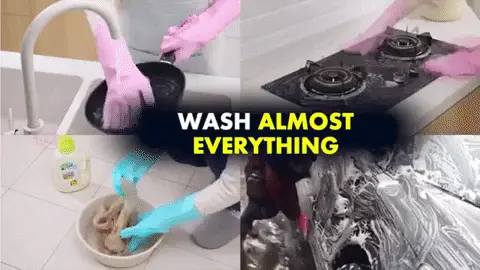 No more suffering because our Scrubbing Dishwashing Gloves is the ideal solution for your issues! They are made of 100% food-grade silicone, BPA-free, anti-bacterial, and high-temperature resistant material to ensure your safety at all levels! You can even wash your vegetables, fruits, and your car without worrying. The Dishwashing Gloves are also very convenient as they make your chores super easy while keeping your hands dry and soft!
No more stinky bacteria-laden sponges, improve your kitchen hygiene with our Scrubbing Dishwashing Gloves!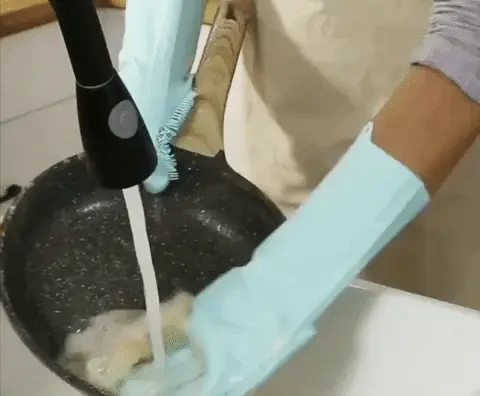 ✅ The scrubbing dishwashing gloves will help you wash dishes, vegetables, and fruits safely and conveniently.
✅ 100% food-grade silicone, anti-bacterial & non-allergic to latex to assure the safety of your food.
✅ High-temperature resistance to let you clean your dishes with boiling water.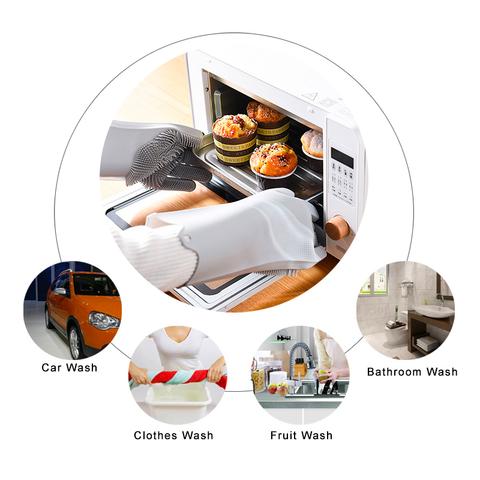 ✅ Non-slip & Ergonomic design to fit all sizes which makes it an ideal gift for your parents, partner, and friends.
✅ Stretchy & flexible dishwashing gloves that are not easy to deform, fracture, and crimp.
✅ Eco-friendly gloves as they are BPA-free and it's approved by the FDA.
✅ Multi-use dishwashing gloves to help you get rid completely of the harmful sponges.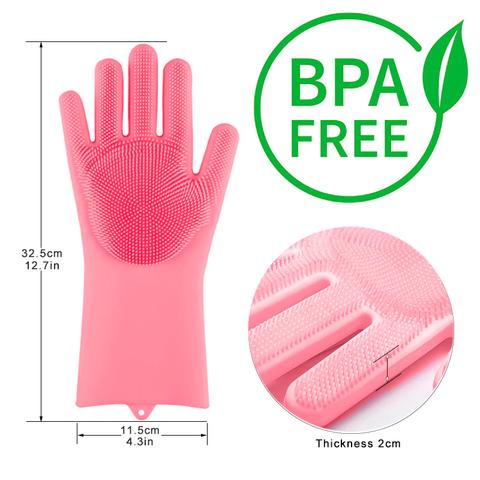 ✅ Specifications :
Weight: >140g
Outer Material: Rubber
Material: Silicone
Thickness: Medium
Usage: Cleaning
✅ Package List :
1* pair of dishwashing gloves