Description

To make sure you are healthy, you need to monitor your calorie consumption, steps, and sleep on a daily basis. In fact, you even need a reminder every time you kept on sitting for a long time. Your heart and immune system need a good healthy lifestyle, which can be easily reached with our Smart Fitness Bracelet.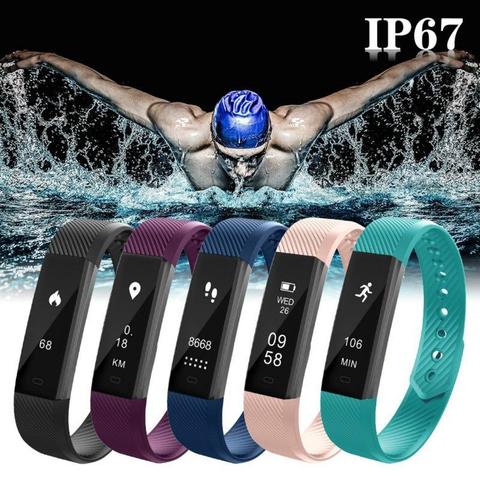 The Smart Fitness Bracelet can do many things to ease your life and make it much more convenient. The Waterproof Smartwatch can watch your sleep, count your steps, calorie consumption, and even alarm you when your phone is lost. It is easy and quick to charge, and will always remind you to move or to check the incoming call!
You deserve such an intelligent companion to glorify your life!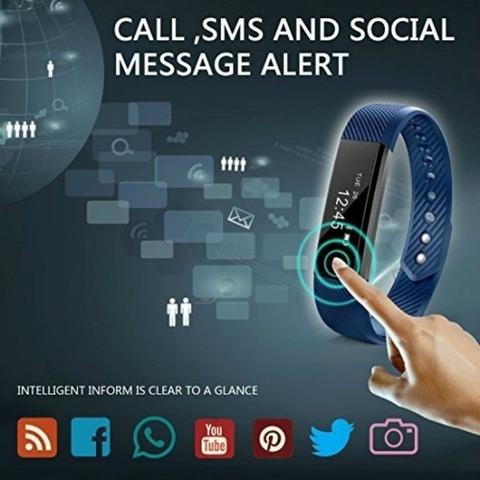 ✅ The smart fitness bracelet is going to make your life a lot easier and healthier as it has many features to better your life.
✅ Multipurpose smart bracelet: pedometer, real-time clock, calorie counter, sleep monitor, distance counter, and alarm alert.
✅ Automatic recording every day of your calorie consumption, steps, and distance.
✅ Message reminder when there is an incoming call, notifications, and when it is time to move after sitting for a long time.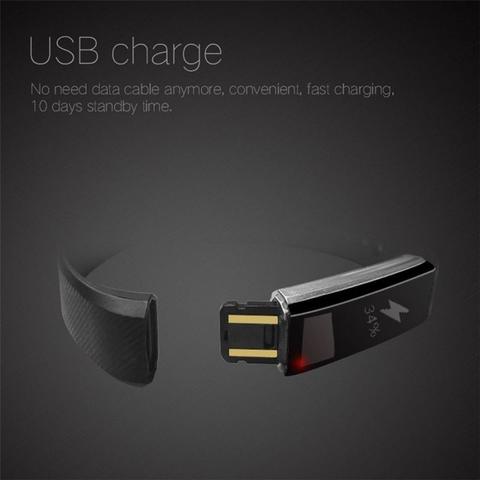 ✅ Anti-lost feature that will alarm you when your phone is out of the distance range.
✅ Sleep monitor to watch your sleep progress automatically and every night.
✅ Built-in USB plug to quickly charge and provide up to 7 days of working time.
✅ Waterproof & dust-proof to withstand all weather conditions.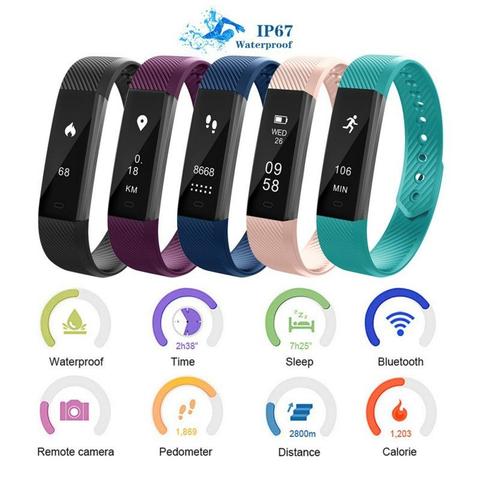 ✅ Specifications :
Strap Material: TPE
Color: Black, Blue, Purple, Light Red, Green
Sensor: G-Sensor
Chip: Nordic
Vibration: Real-time vibrate to remind
Waterproof: Sweat proof, rainproof, waterdrop proof
Waterproof Level: IP67
Battery: 50mAh Li-polymer battery (included)
Standby Time: 7-10 days
Charging: USB
Charging Time: About 1 hour
Weight: 18g
✅ Package List :
1* Smart fitness bracelet
If you want to hear what others think about this product, see the
Reviews and photos
below. They're all unedited, honest reviews from real customers just like you.

/**/