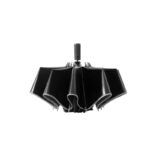 Reverse Umbrella

Do you hate carrying an umbrella around with you? Always making the inside of your car wet? And you can't fold it in tight spaces?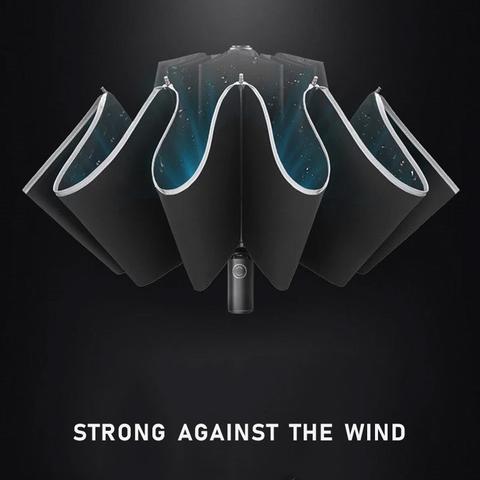 You're in luck, because with the Reverse Umbrella, you no longer have to suffer from the inconveniences of a regular foldable umbrella. With this umbrella, you're able to stay completely dry thanks to the inverted design, waterproof & windproof capability and the one click open/close function!
✓ The Reverse Umbrella has a one click open/close, all you have to do is press the button on the handle and you're done!
✓ Inverted Design that makes getting into your car easier & dry, unlike the traditional umbrellas that wet the floor and have to be buttoned when folded.
✓ Made to be water repelling and is fortified with 10 reinforced fiberglass ribs to withstand powerful winds without turning inside out making it Waterproof & Windproof.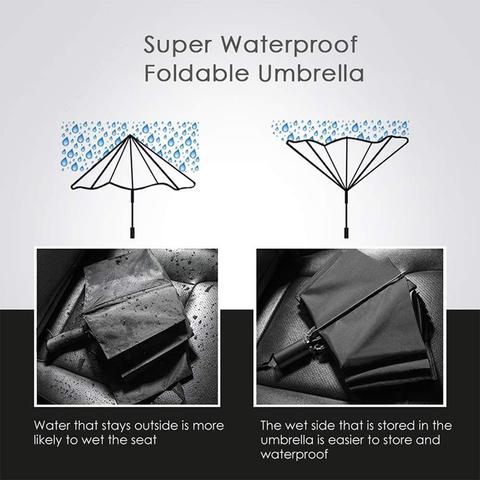 ✓ Reflective Strips to keep you safe & visible to drivers during low light conditions on dark rainy nights.
✓ You will be able to get in/out of your car easily with its quick expand & collapse technology, making it much faster than a regular umbrella.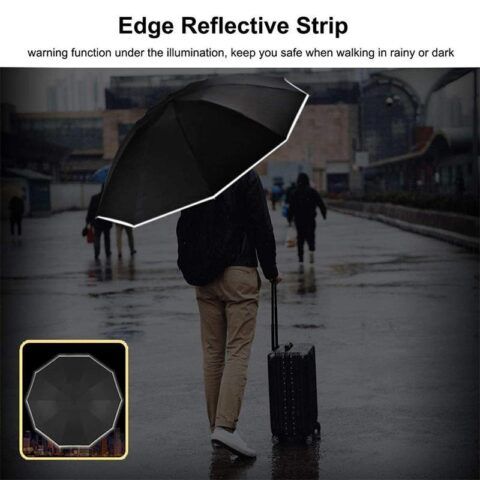 ✓ Advanced Anti-Rebound Safe Lock that can lock the shaft into any length, preventing a bounce back resulting in injury.
✓ When it comes to umbrellas, size does matter, that's why the Reverse Umbrella is perfect for you! It is adjustable and big enough to fit two people when fully expanded and small & light enough to fit into a handbag or backpack when collapsed for travel.
✓ Specifications :
Material: Impact cloth
Bone Material: Fiber rod alloy
Handle Material: Rubber
Umbrella density: 210T
Bone Number: 10 Bones
Size: Receive length 31 cm, expand diameter 105 cm
✓ Package List :
1* Reverse Umbrella