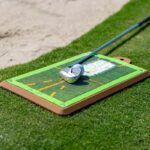 Golf Swing Training Mat
Are you looking for a better way to practice your golf swing? The PRO golf training mat is the perfect way to improve your swing. It's made with durability and precision in mind, so you can get the most out of your practice. Plus, it's versatile and can be used anywhere – backyard, hall, etc.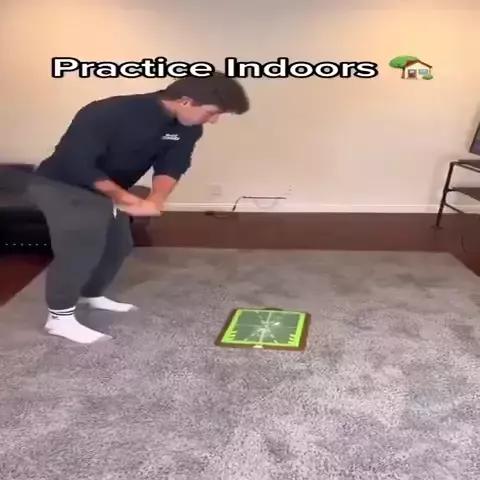 This tough golf training mat can withstand any swing, so you can focus on improving your game instead of worrying about it slipping or getting damaged.
Claim your pro golf swing mat and start practising!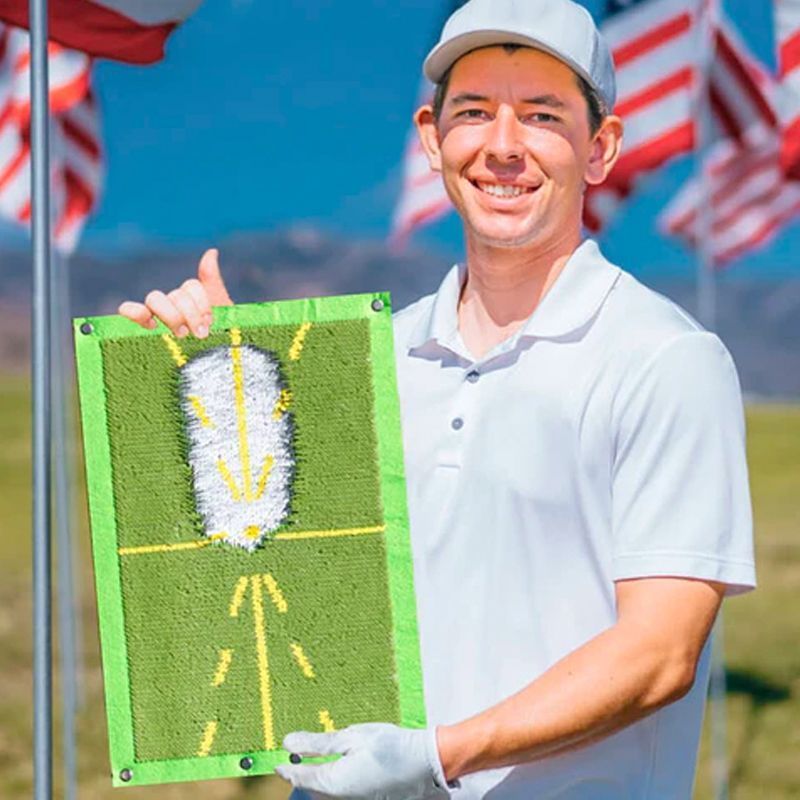 ✓ Swing like you meant it! The golf mat can withstand your hardest swing.
✓ Improve your swing consistency by analyzing your divot.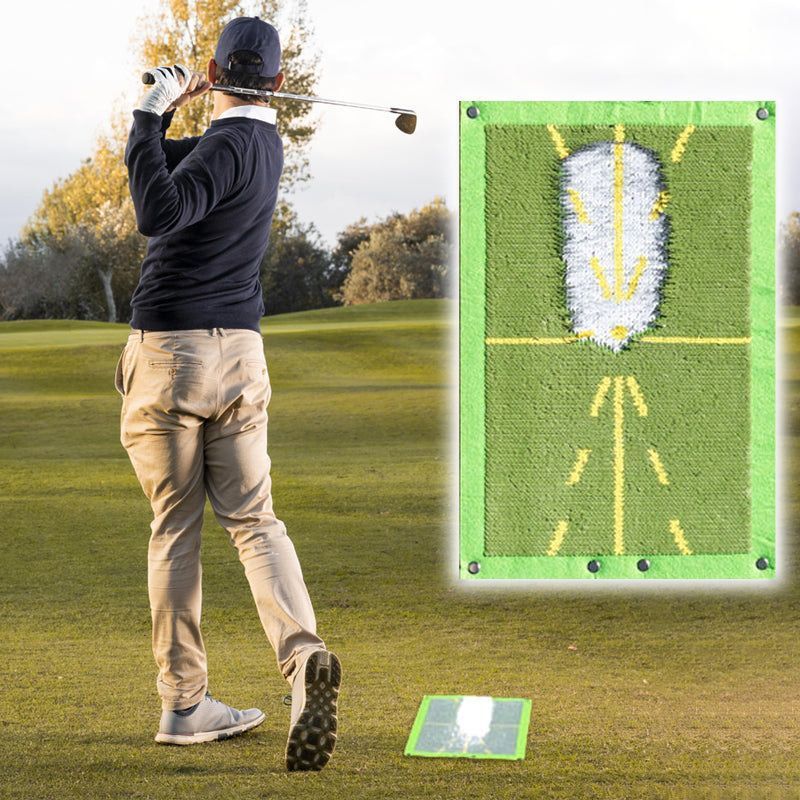 ✓ Get instant feedback on your ball contact.
✓ Practice in the comfort of your own home or backyard – with or without a ball!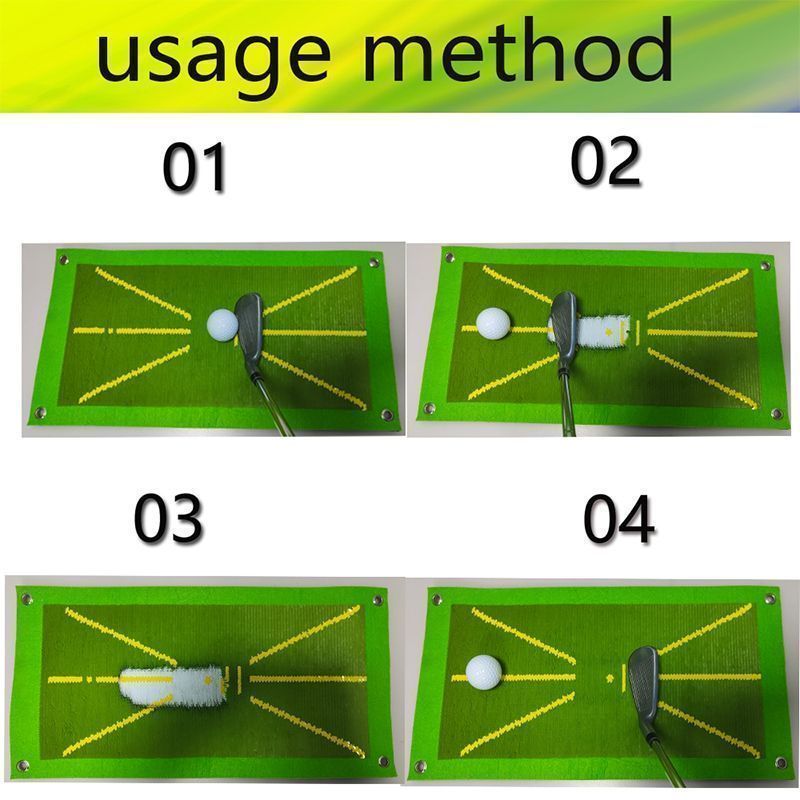 ✓ Suitable for: Office, home, hallway, school, etc.
✓ Don't waste your money on range balls without real-time divot feedback.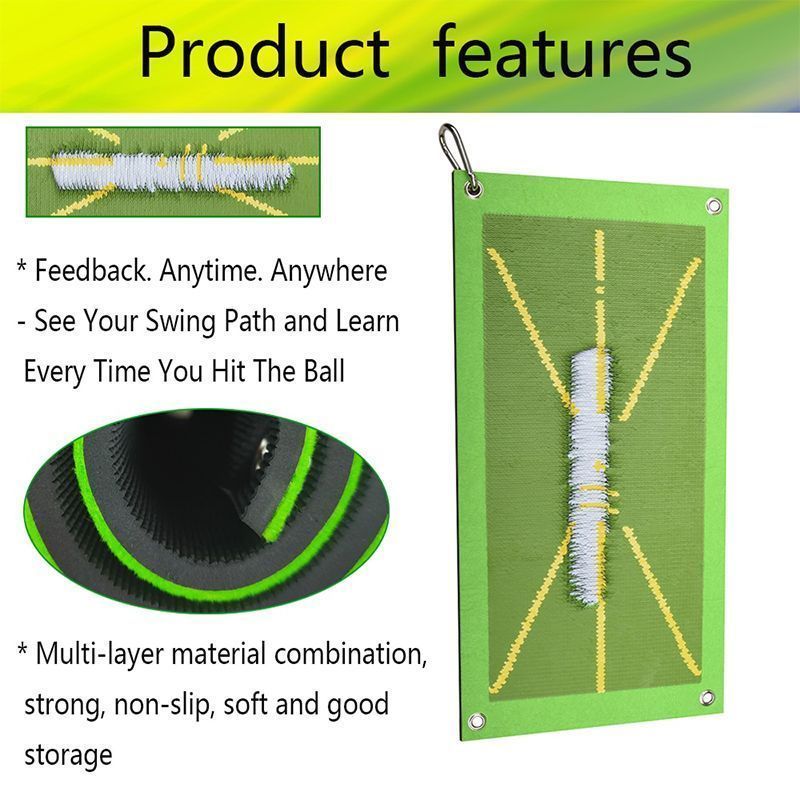 ✓ SPECS:
Size: 49 x 24 cm
Color: Green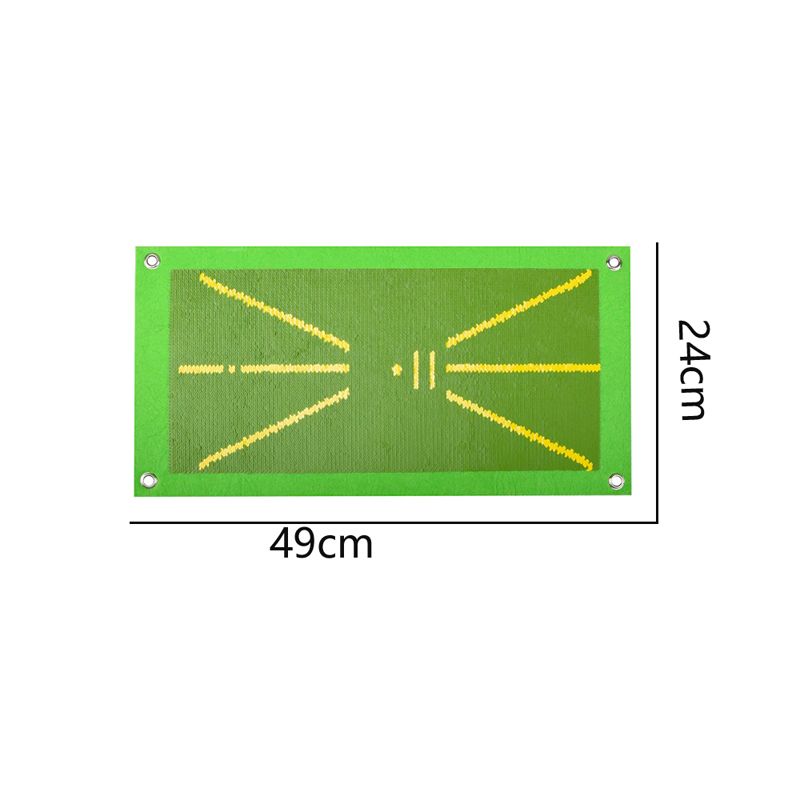 ✓ PACKAGE LIST: 
1 x golf mat