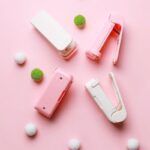 Mini Sealing Machine

There are a lot of leftovers and you don't want to waste it? Or do you just want to save your snack for later? Forget about all the snack clips and useless food savers, we all know they would still leak air and cause the food to mold. We have a solution for you!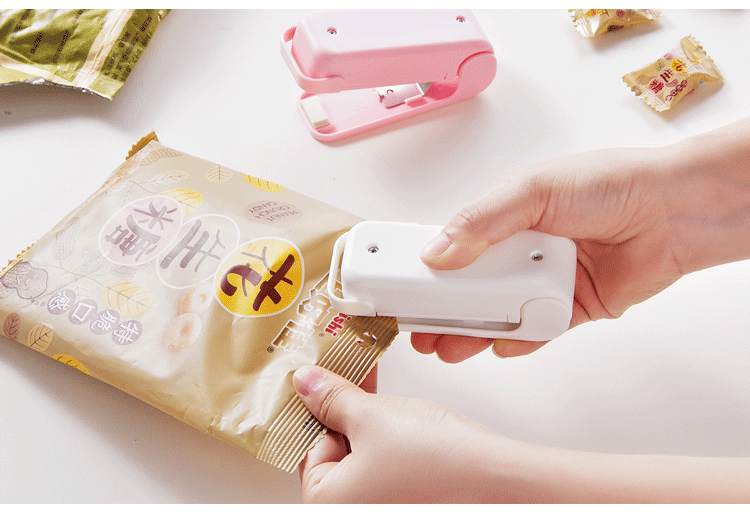 The Mini Sealing Machine! It is incredibly practical, handy, and convenient that will not only help you seal your snack bags, but also liquid with a guarantee of never leaking. This Sealing Machine will save tons of your opened snack bags and keep your food fresh for the longest time!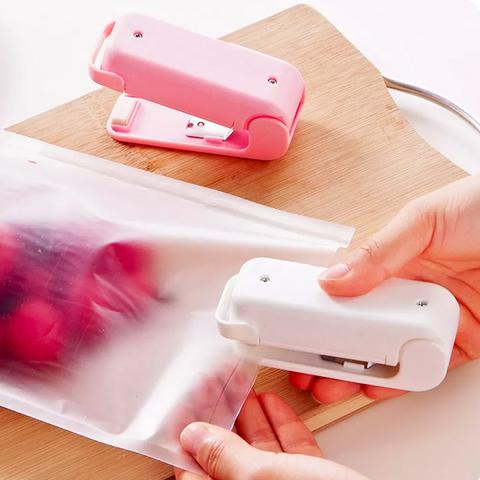 Avoid wasting food, keep your snacks fresh, and stop overeating with our Mini Sealing Machine Today!
✅ The mini sealing machine will seal all of your bags (and re-seal them) for great protection.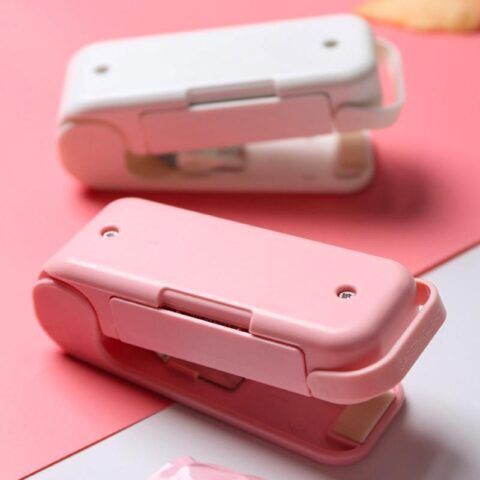 ✅ Easy & convenient to use which makes it ideal for home use.
✅ Perfect sealing to keep all your food fresh.
✅ High temperature sealing that is super easy to use and clean.
✅ Small, lightweight & portable to keep your snacks fresh anywhere.
✅ High-quality material that is durable and safe.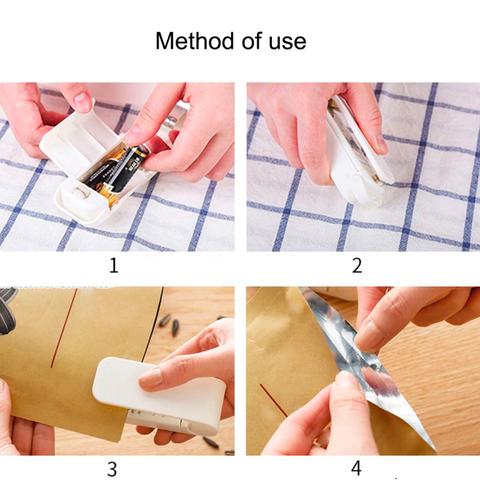 Specifications :
Material: Metal,ABS
Size: 9.5*6*4cm
Color: Powder, White
Packing: Suction card
Power: 2 AA batteries (not included)

Package List :
1* Sealing machine