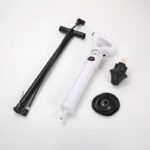 Air Toilet Plunger

Encountering clogged drains, sinks, and toilets don't mean you have failed to keep your house neat, it only means that you are human who sheds hair and eats well… But dealing with these blockages is very difficult, and also, disgusting! You may consider bringing an expert, but for how long would you wait for them with a clogged bathroom? This is why we brought you a device that every household must have: Air Toilet Plunger!
The Air Toilet Plunger can get the job done for you while you are many feet away from the blockage. By using efficient high-pressure air, the Air Drain Blaster will dissolve all hair, grease, paper, oils, soap scum, and more in seconds! Don't worry, your pipes, drains, and septic system will not be harmed through this process. Finally, clogged toilets and sinks will never be an issue in your home, thanks to the Air Toilet Plunger!
✅ The air toilet plunger can unclog toilets and sinks easily and quickly.
✅ Efficient cleaning capability that can deal with blockages caused by all kinds of rubbish.
✅ High air pressure that can get rid of hair, clothes, tea, oil grease, and so on.
✅ Different pressures can be applied to solve all of your clogging troubles.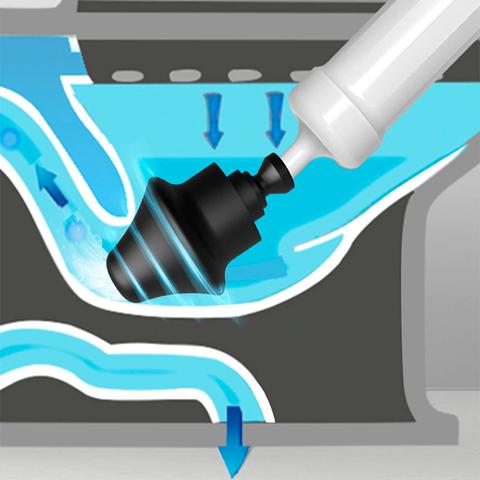 ✅ Easy to use & Ergonomic handle with a comfortable grip to help you clean your toilet safely and quickly.
✅ Heat-proof & weather-resistant due to the premium and durable material.
✅ Practical, convenient & necessary for all household cleaning.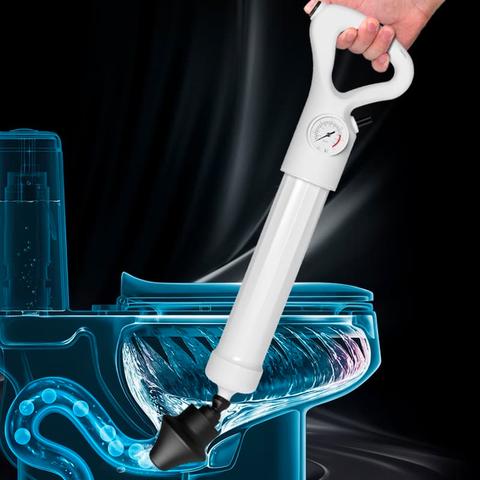 ✅ Specifications :
Material: ABS
Cup Material: PP
Dredge size: 47.5x6cm/18.71×2.37″
Dredge size: 49.5x6cm/19.49×2.37″
Style: Flexible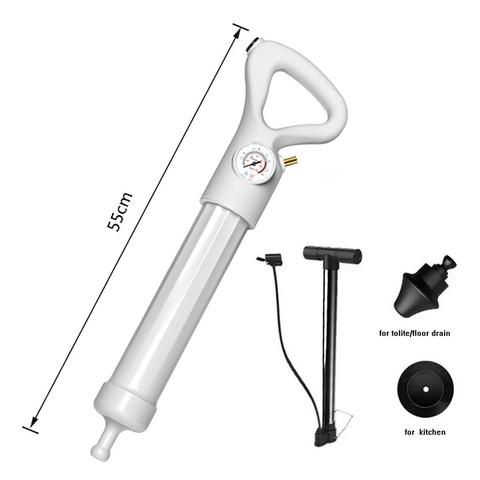 ✅ Package List :
1* Dredger
2* Dredging Accessories