Description

Do you have to be seated all day long? This can be very bad for your body and health, especially when you sit with an unsupported pelvis. Besides the extreme discomfort, you will eventually struggle with unbearable lower back pain, poor blood circulation, incorrect posture, leg tightness, and fatigue. Plus, you will add an unhealthy pressure on your hips, spine, and tailbone!
This is why it's important to sit on the right chairs, which can't be the option all the time. But with the Dual Comfort Cushion, you will always guarantee your comfort and your good health! This Chair Cushion comes in an ergonomic design to correct your posture, relieve pressure, provide support, offer great comfort, and the best part, shape your buttocks! Whether it's summer or winter, at the car, office, or home, you will constantly be sitting upright, naturally, and without pain!
Be seated as you please and reshape your hips effortlessly with our Dual Comfort Cushion!
✅ The dual comfort cushion is specially designed to help you be comfortable, shape your hips, and treat your back pain.
✅ Ergonomic design that is recommended by orthopedic surgeons as it corrects your posture, relieve pain, increase blood flow, support your back, and more.
✅ Thick foam padding compresses that doesn't collapse even after sitting for a long time to provide everlasting comfort.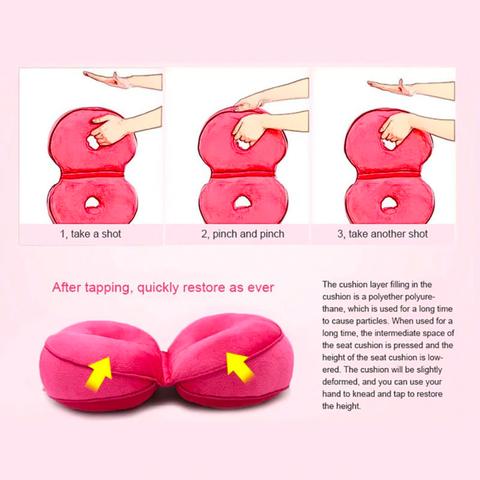 ✅ Air vent design on both sides to solve the problem of sedentary ventilation.
✅ Durable & high material to offer comfort for your body for the longest time.
✅ Extra elastic buckles to ease the folding and storing process.
✅ Soft & breathable material that is suitable for the cold and hot season.
✅ Suitable to use in the office, the car, airplane, wheelchair, and at home.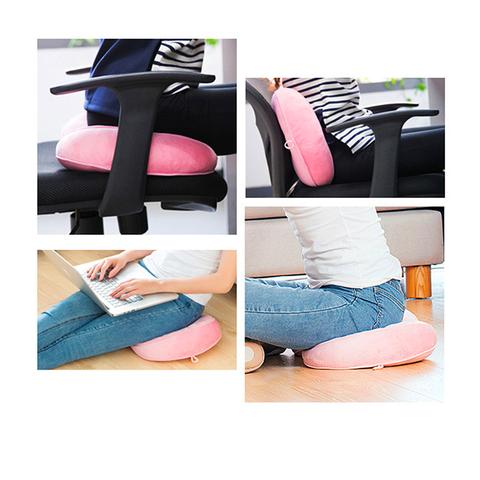 ✅ Specifications :
Main Material: Short Plush/Elastic Mesh
Filling: Memory Foam
Size: 45 x 31 x 10cm/17.7in x 12.2in x 3.93in
Number of Pcs: 1PC
Weight(approx.): 500g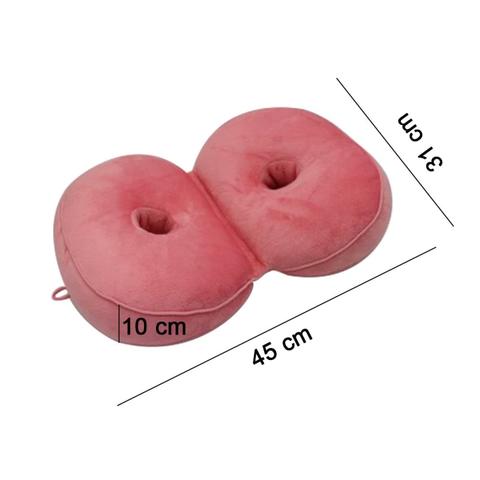 ✅ Package List :
1* Chair dual cushion
If you want to hear what others think about this product, see the
Reviews and photos
below. They're all unedited, honest reviews from real customers just like you.