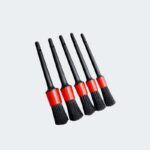 Car Cleaning Brush Set

Do you take pride in your car and want it to look as good as new at all times? Then, you must know how annoying it can be to watch dust accumulating in air vents and other hard-to-reach places. And that's why you need the car cleaning brush set!
Having the proper tools is essential to effectively clean your vehicle. The car detailing brushes will reach all those nooks and crannies where dirt builds up, both inside and outside your car!
The set includes five soft, high-quality brushes that will gently take care of the finishing touches for flawless car cleaning results.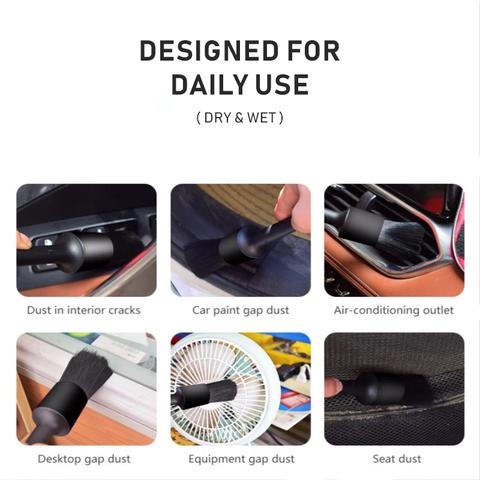 The best part? You can use the brushes to clean your dust-collecting electronics too, including your phone, keyboard, laptop, etc.
Get your own car brush set NOW!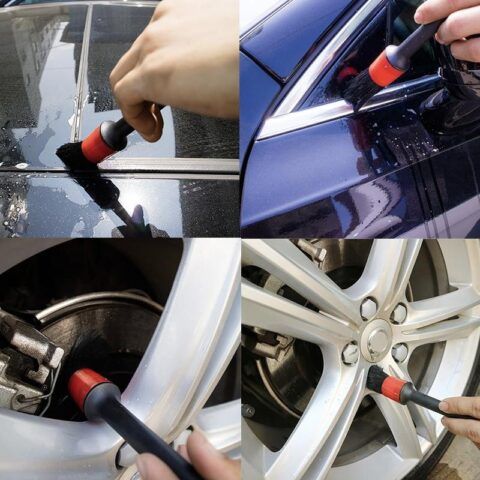 ✓  5 different brushes to suit your needs. Each has enough length to easily reach into the lug nuts and little places.
✓  The car detailing brushes are soft and gentle, so you can safely use them anywhere, including wheels and leather seats.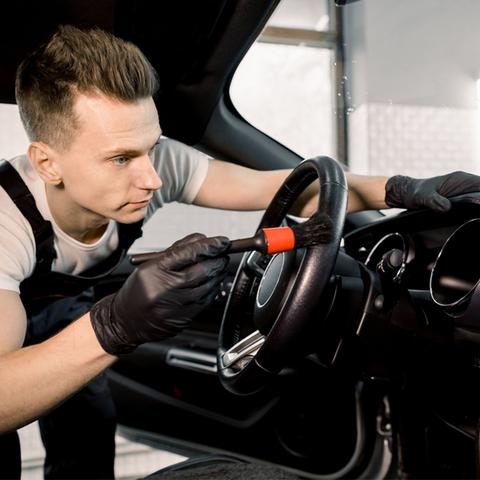 ✓  Handle hanging holes to keep the brushes handy and accessible at all times.
✓  The brushes are made of boar hair + synthetic fiber, providing both strength and flexibility. No worries about scratching or damaging even the most delicate part of your car.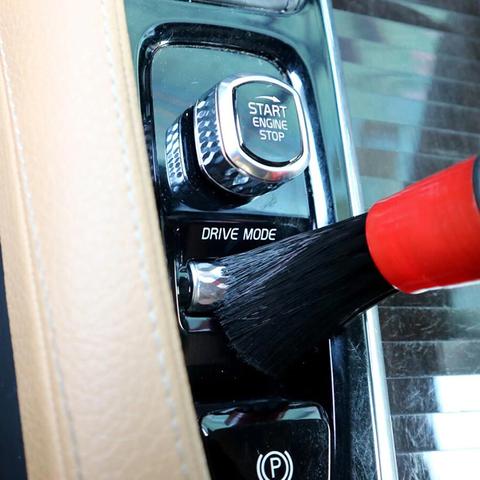 ✓  Great for both wet and dry use, the brushes can remove dust, bread crumbs, and other tiny items with one sweep.
✓  Perfect for all vehicles: cars, motorcycles, vans, SUVs, trucks, etc.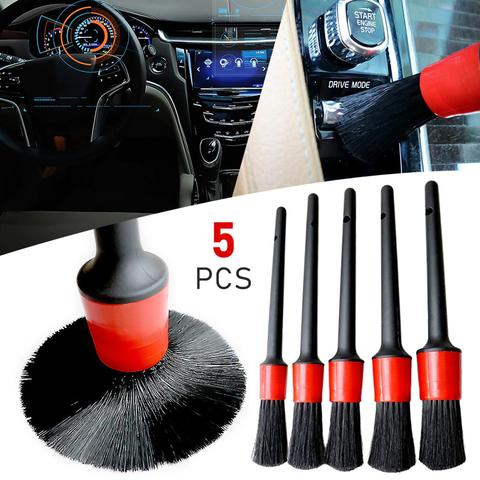 ✓  Specifications :
Color: Black & Red
Brush Material: Synthetic fiber
Handle Material: High-quality PP plastic handle
Brushes Length: 21cm – 22.5cm – 23cm – 23.5cm – 24cm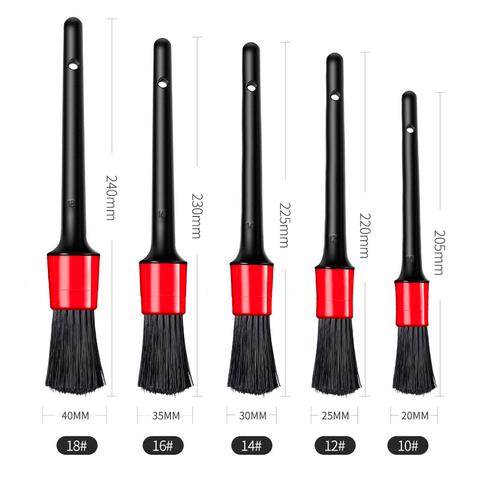 ✓  Package List :
1*Set of Five Detail Brushes