Description

Snoring at night can disturb you and the people around you all night, prevent everyone from sleeping and cause fatigue, reduce mental alertness, and lead to relationship issues! Why dealing with all this when you can be wearing our Anti-Snoring Device that is scientifically proven to stop the snores!
The Anti-Snoring Device works on opening your airways to relieve nasal congestion safely and quickly for instant results! You will not only stop snoring, but you will also inhale cleaner and filtered air. The Snore Stopper is also non-toxic, multifunctional, effective, and comfortable to wear! Just clip the Anti-Snoring Device in and cuddle up with your loved ones for a quiet night!
✅ The anti-snore device can help you stop snoring instantly and safely!
✅ Scientifically designed to maximize the airflow through the nasal passage ways to allow healthy breathing.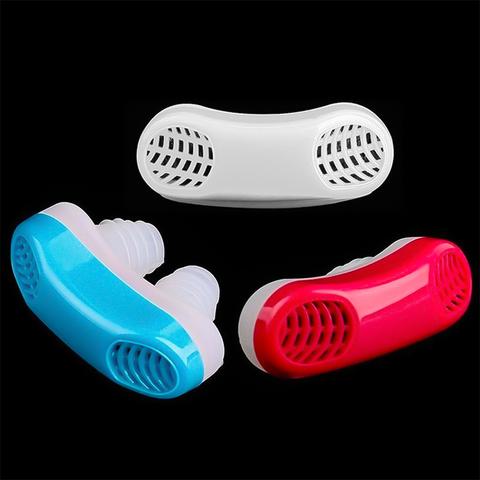 ✅ Non-toxic & odorless to avoid any allergies.
✅ Effective snore reliever, healthier breath patterns, and better sleep quality.
✅ Multifunctional snore stopper as it can also filter the air you breathe from gases and dust.
✅ Soft, comfortable & safe material that was engineered to stay firm in the nostril.
✅ Specifications :
Gender: Unisex
Color: Red, blue, white
Package Size: 6*4*2.5cm/2.36*1.57*0.98"
Material: Silicone
Size Type: Full size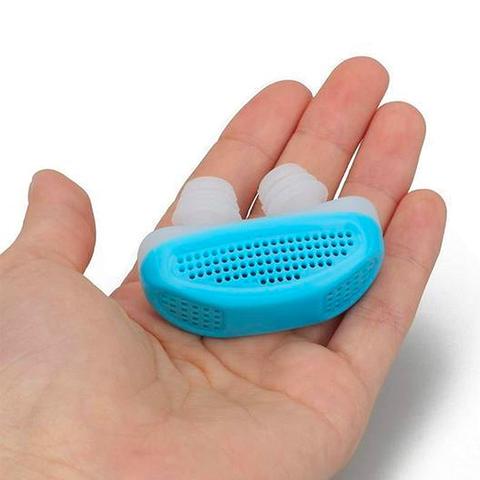 ✅ Package List :
1* Snore stopper
If you want to hear what others think about this product, see the
Reviews and photos
below. They're all unedited, honest reviews from real customers just like you.

/**/