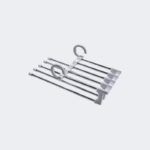 5 in 1 Zero Mess Hanger
We've all dealt with that cursed "clothes chair." You know, the chair that keeps forming a pile of clothes every day! Your life will feel less messy once you start using the 5 in 1 Zero Mess Hanger!
This hanger or rack can hold up to five pairs of pants, T-shirts, scarves, or any items that fit, saving space in your closet and saving your chairs from mountains of clothes! Plus, it's sturdy, rustproof, and compact.
Get practical, order now!
✓  A multifunctional 5 layer rack that is suitable for hanging pants, trousers, ties, clothes, skirts, scarves, etc.
✓  Anti Slip with a cap at the end of every rod; the hanger will prevent your pants from slipping off.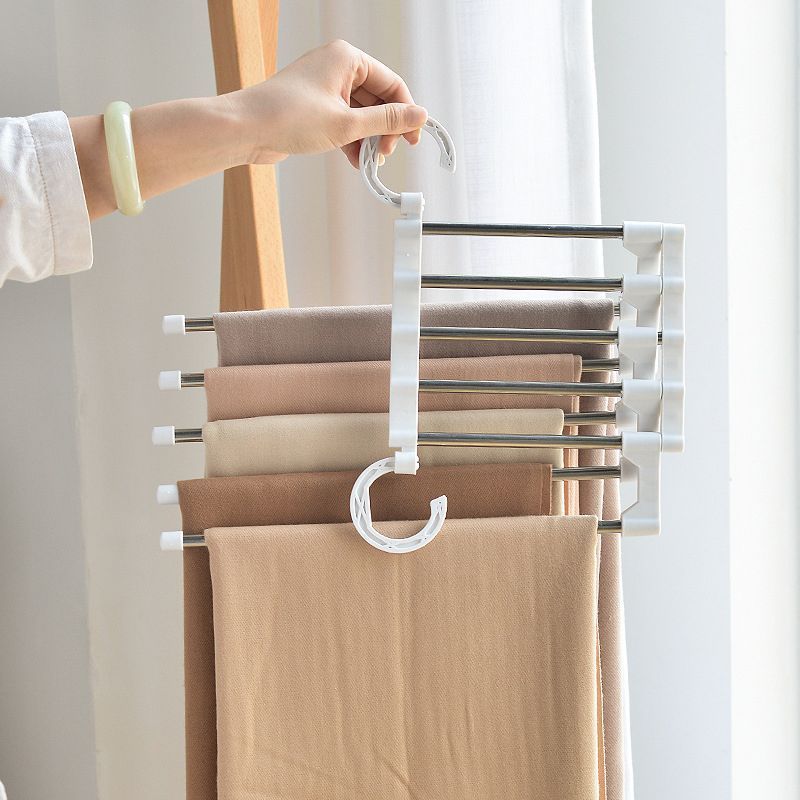 ✓  Adjustable rod: it can be pulled out easily, making changing your pants more convenient than ever.
✓  Durable, metallic, rust-resistant, and space-saving rack.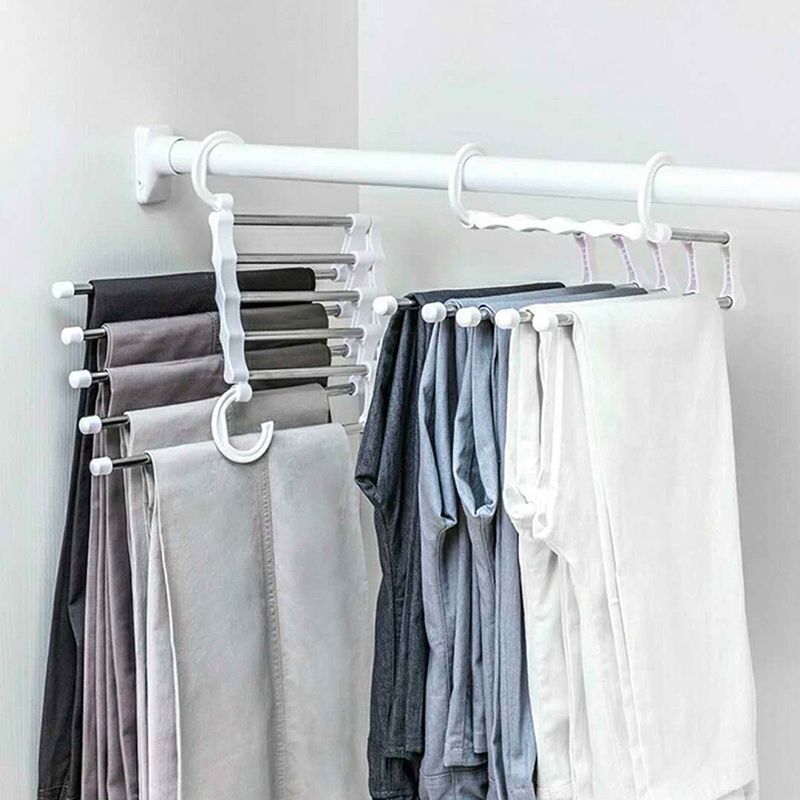 ✓  Specifications :
Material: stainless steel+PP
Product category: pants rack
material: plastic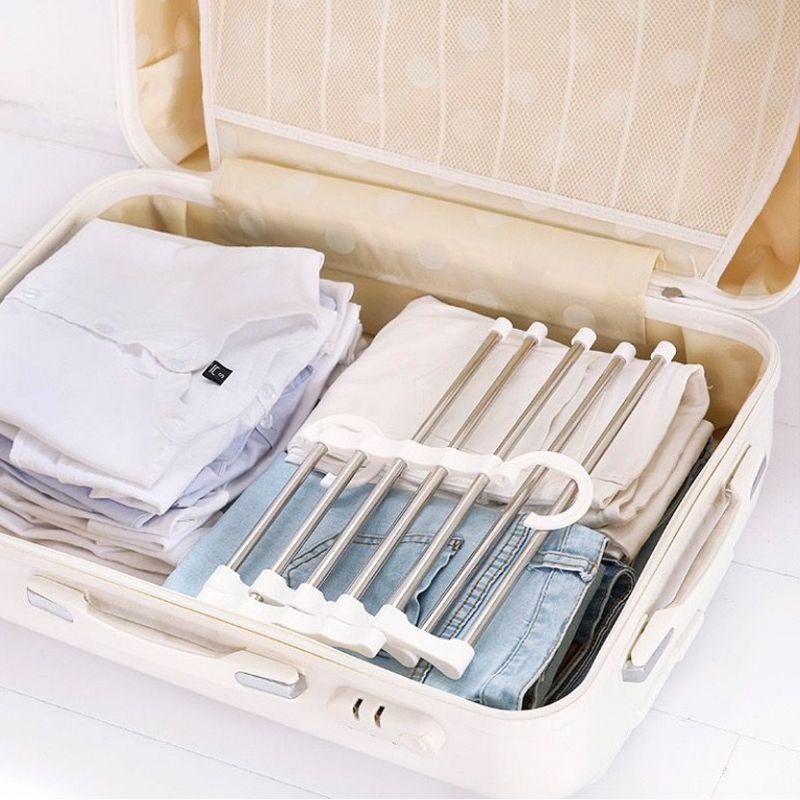 ✓  Package List: :
1* 5 in 1 Zero Mess Hanger