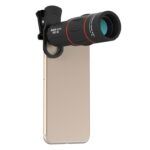 18X Zoom Telephoto Lens

Everything is 18x closer to you now!
Do you enjoy exploring the wilderness? Taking pictures of exotic animals or natural sites? You can do it now just with your phone camera and still get HD results!
This is the incredible 18x Zoom HD Telephoto Lens that will help you overcome the shortage of your phone and shoot the most amazing photos that your regular camera could never take! The Telescope Lens is actually a revolutionary way to take clearer images, as well as it can get 18 times as close to the shooting object, with adjustable zoom. Also, it comes with a well-designed eyecup that allows extra fun and flexibility. And don't worry! It will not scratch or damage your mobile phone.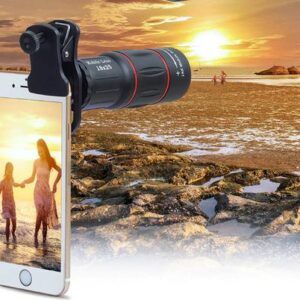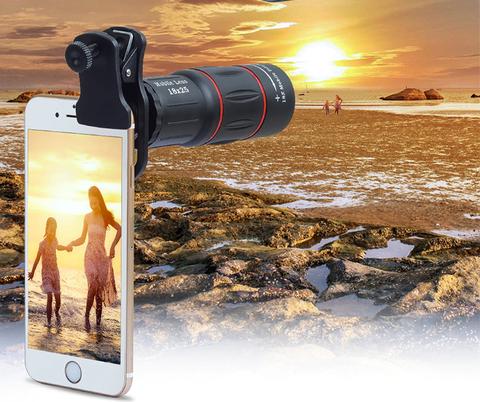 Enhanced zoom telephoto
The telescope lens provides 18x magnifications to allow clear and excellent watching and shooting experiences.

 
High definition optical telescope
The telescope provides sharper image quality and more accurate color reproduction to transform your smartphone into a telephoto camera lens instantly and hassle-free. It can also be used as a monocular!

Adjustable focus capability
The ability to make the exact adjustment for the objective is easy and ideal for different focal lengths.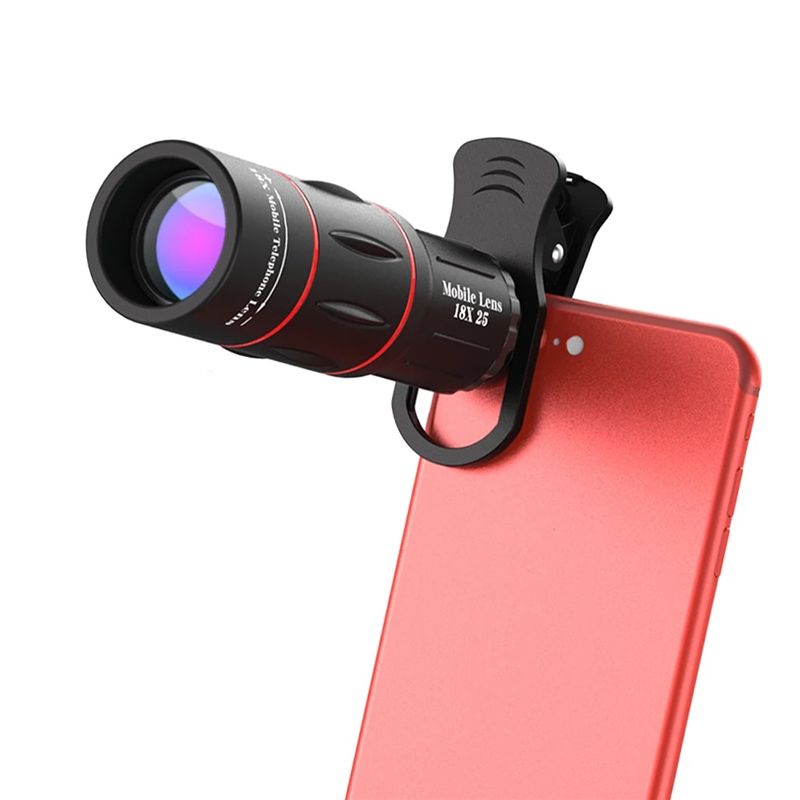 Just clip and go!
Easily clips onto your smartphone with a detachable soft rubber clip that makes operation easy and convenient.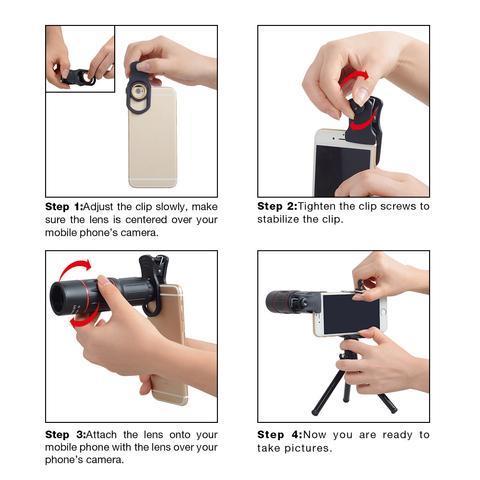 Adjustable tripod for better stability
The adjustable tripod allows you to remain stable and prevent any shaky or unfocused pictures.

Wide range of compatible devices
The telephoto lens is compatible with the majority of devices, including Android, iPhone, flip phones, and bar phones. (Note: it is not applicable for phones with triple cameras).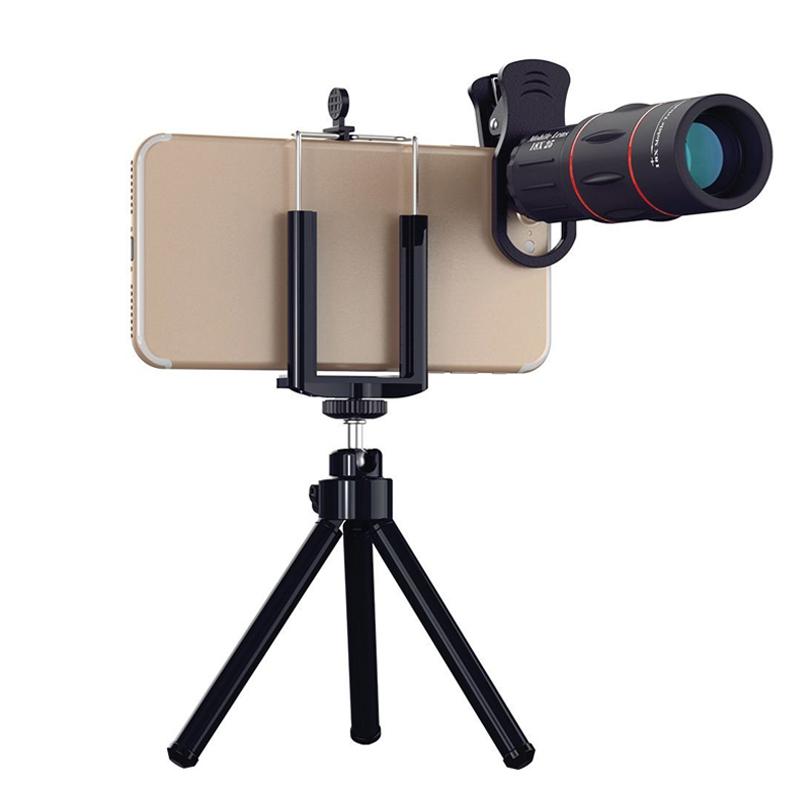 ✓  Specifications :
Type: Phone Telescope (flexible)
Material: Optical lens, ABS
Magnification: 18x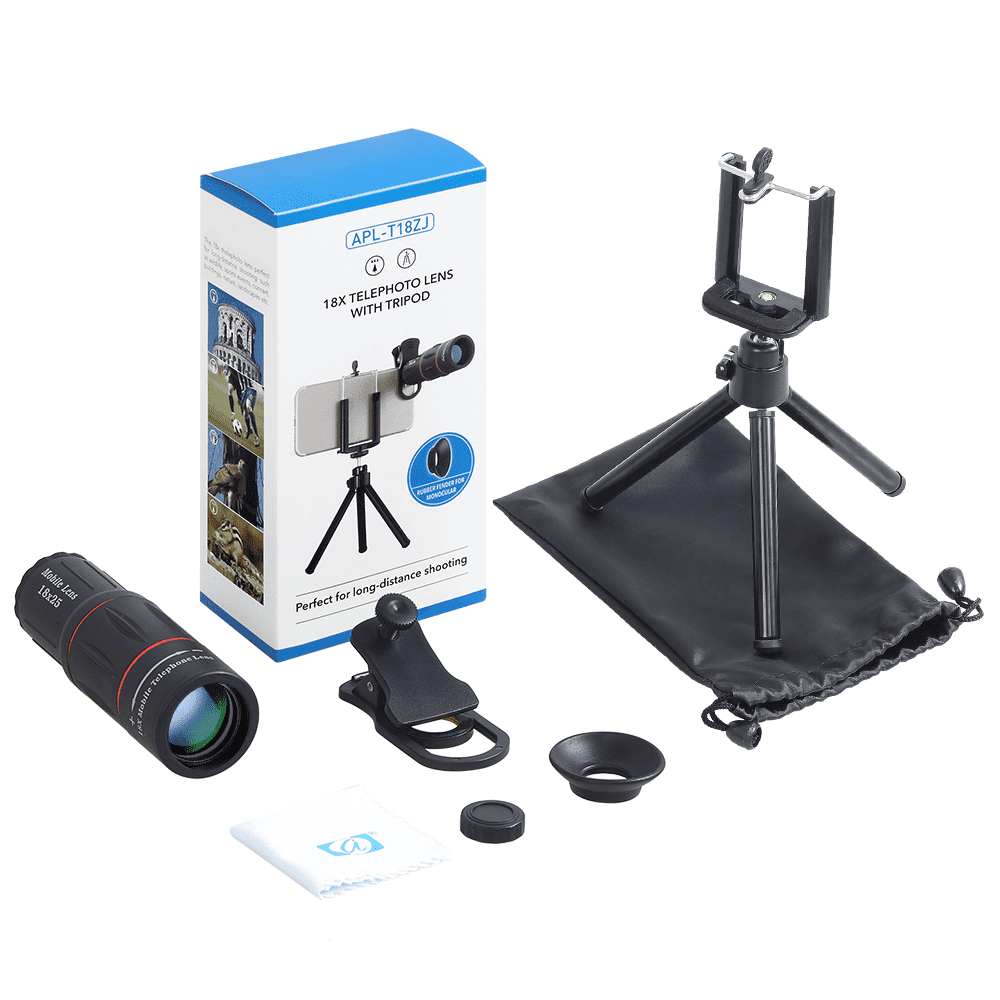 ✓ Package List :
1* Mobile Telephoto Lens
1* Clip
1* tripod
1* Black pouch
1* Retail box