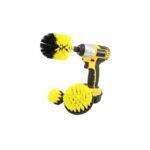 3Pcs Drill Brushes
Do you spend hours cleaning the house? Wondering about the best way to clean your house without having to feel emotionally and physically drained! You got it!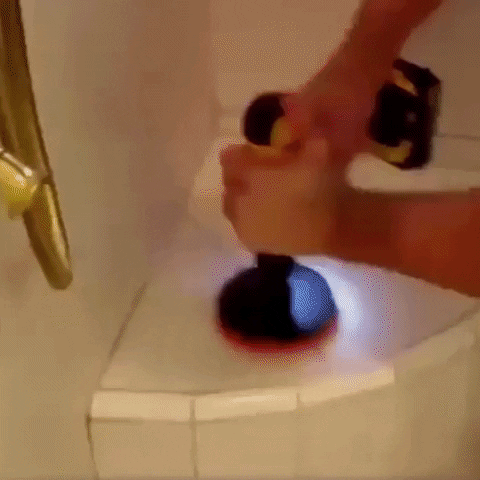 This powerful & durable 3pcs Drill Brush does the work for you! It will attach to any cordless drill and deep clean your bathroom, kitchen, car, and more in no time!
No more hand scrubbing, no more hard work! Give it a CLICK and add these power scrub brushes to the cart!
✓  3 different sizes and shapes of brushes for cleaning around your Car Tires, Bathroom surfaces, Bathroom Walls, Carpet, Glass Windows.
✓  This kit contains medium stiffness nylon power brushes that will easily fit & attach to your favorite corded/cordless drills.
✓  High quality & durable Nylon bristles that will not scratch your bathtub and shower tile surfaces.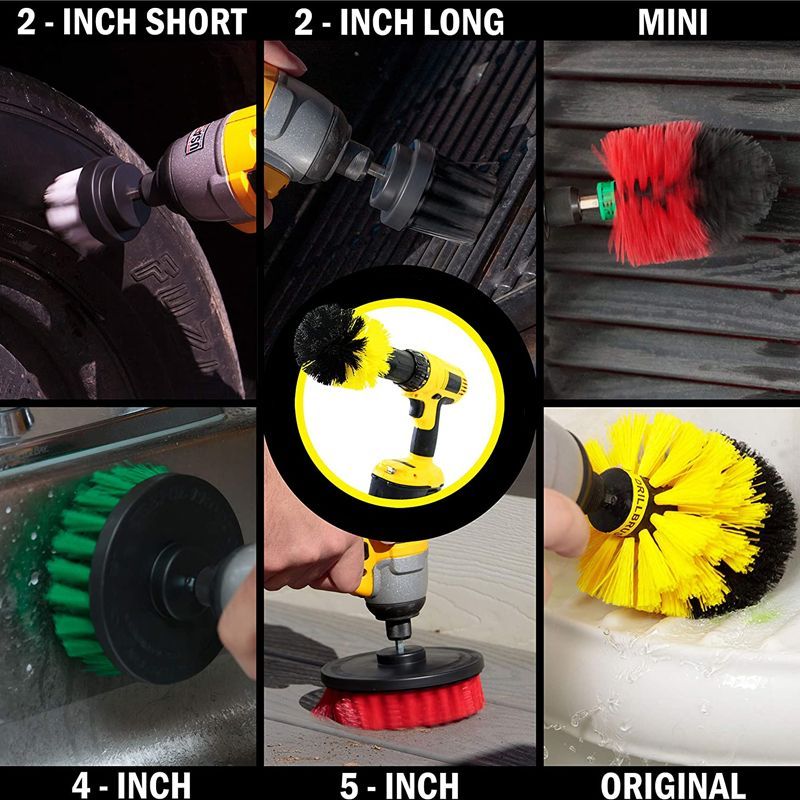 ✓  The 3 pcs Drill brushes combine the spinning action of a drill with the cleaning power of a brush.
✓  The drill scrubbers have a wide application designed to clean the bathtub, shower, grout, upholstery, bathroom surface, floor, tile, toilet, carpet, etc.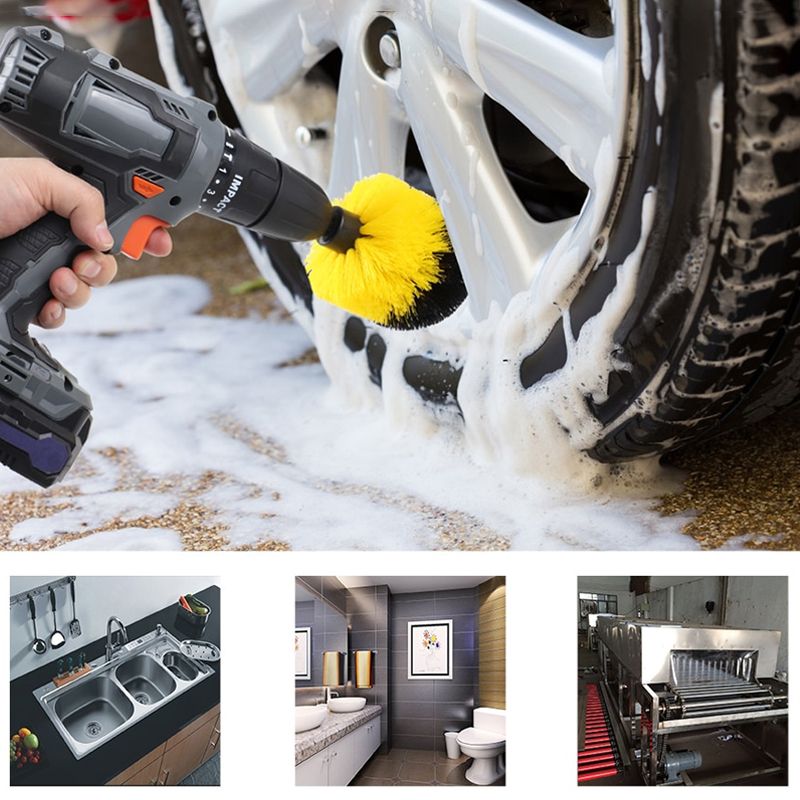 ✓  Easy to use and change for different types of surfaces.
✓  Great time-saver, convenient to use, and help you clean like a pro.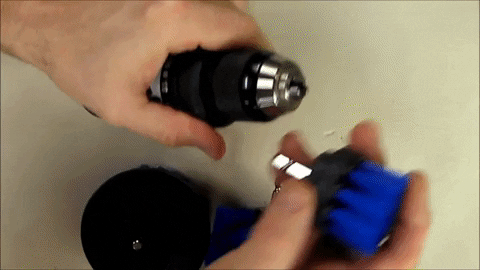 ✓  Specifications :
Type: Drill Cleaning Brush
Material: Nylon
Color: Yellow
Item Size: Diameter2/3.5/4Inch
Net Weight:103g/3.6oz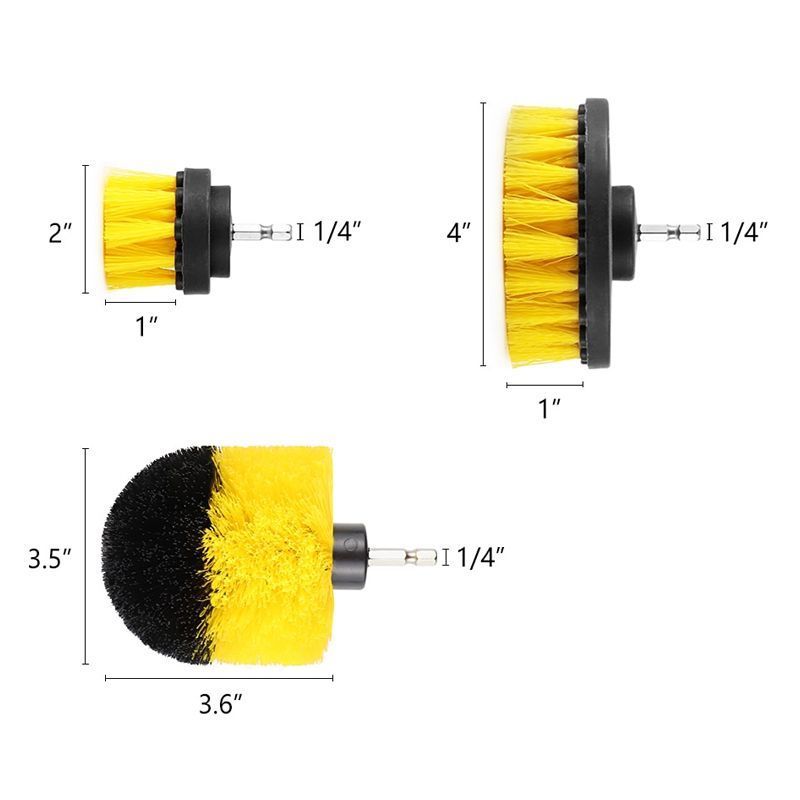 ✓ Package List :
1*Drill Cleaning Brush