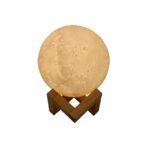 3D Moon Lamp
For centuries, people have stared at the moon every night and wrote hundreds of poems and songs about its beauty. So what if you can have your own mini version of the moon on your nightstand?
Yes, please! 
The magnificent 3D moon lamp portrays the real moon with all of its little details perfectly to create the most romantic, inspiring, and delightful atmosphere in your bedroom. The 3D moon lamp can also be perfect as a soft light to help your kids read their bedtime books without hurting their eyes!
✓ Sensitive touch control to change and adjust the color and brightness easily and quickly.
✓ Eco-material to keep you, your family, and the environment safe while portraying the moon perfectly.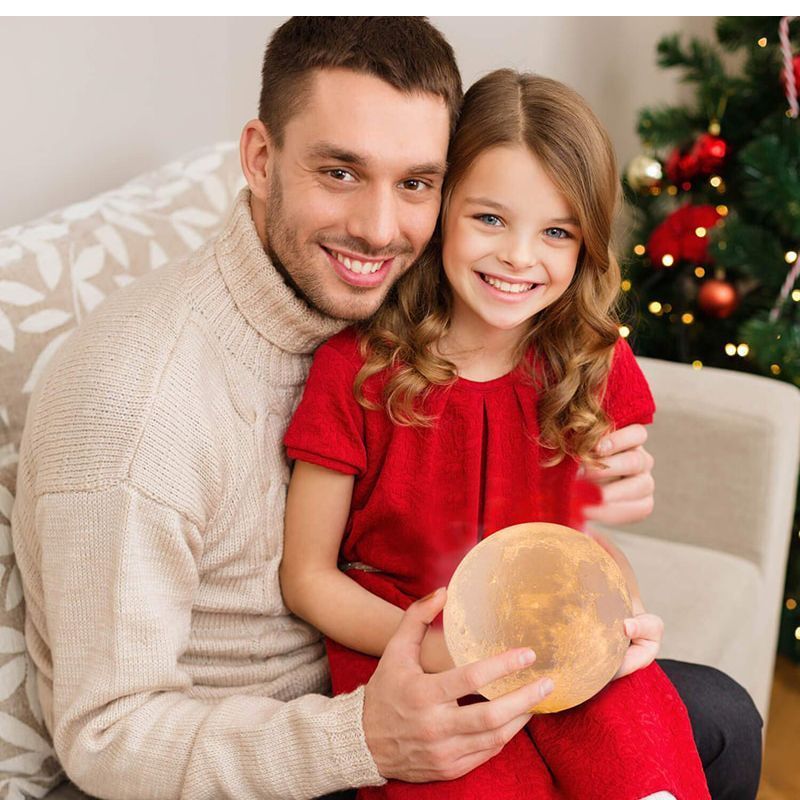 ✓ Adjustable light & brightness to help you create an atmosphere that suits your mood and needs the best.
✓ Built-in rechargeable battery that is highly durable and can be used up to 10 hours only after 2 to 4 hours charging.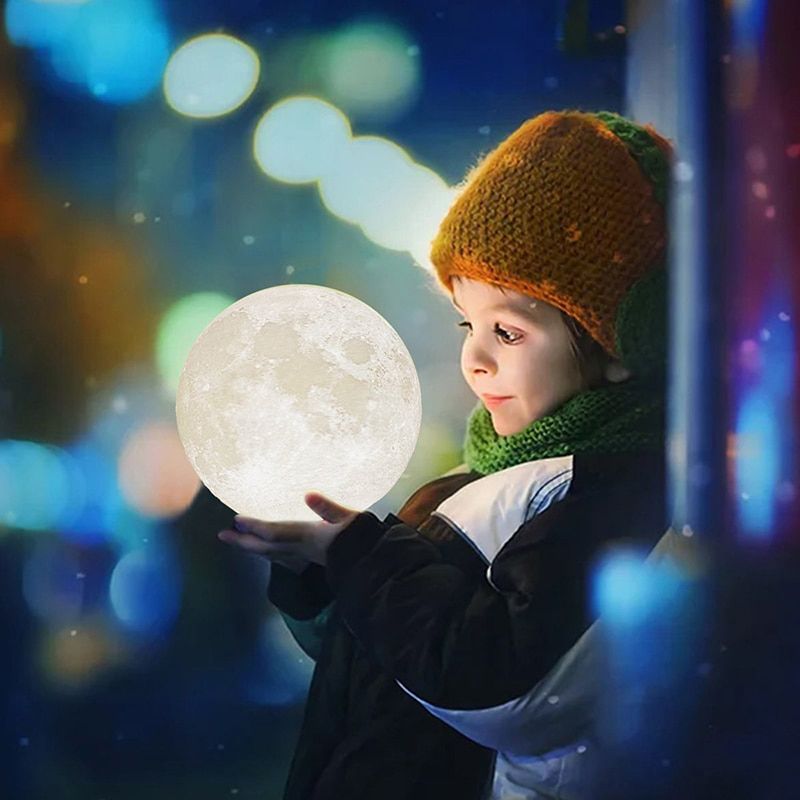 ✓ Sophisticated design to give you the illusion of a real moon in your room.
✓ Great gift idea for your kids, partner, parents, and friends.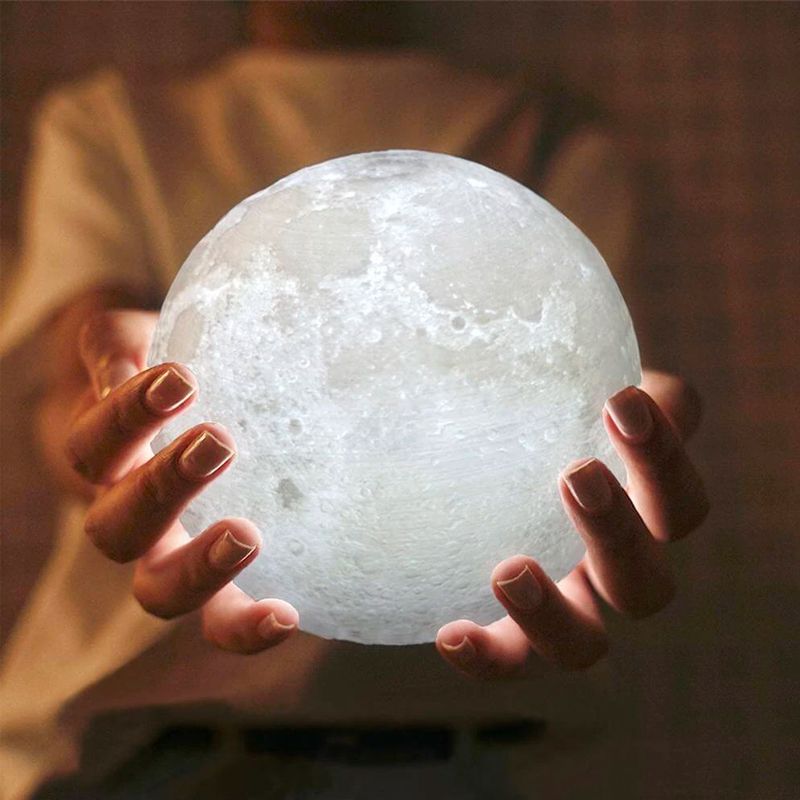 ✓ Specifications :
Material: PLA (Environmentally friendly materials)
Production process: 3D printing
Light Source: LED
Diameter: 8CM/10CM/12CM/15CM/18CM20CM
Brightness: adjustable
Charging time: 2-4 hours
Working time: 8-10hours (depends on brightness)
Power supply: USB DC 5V 1A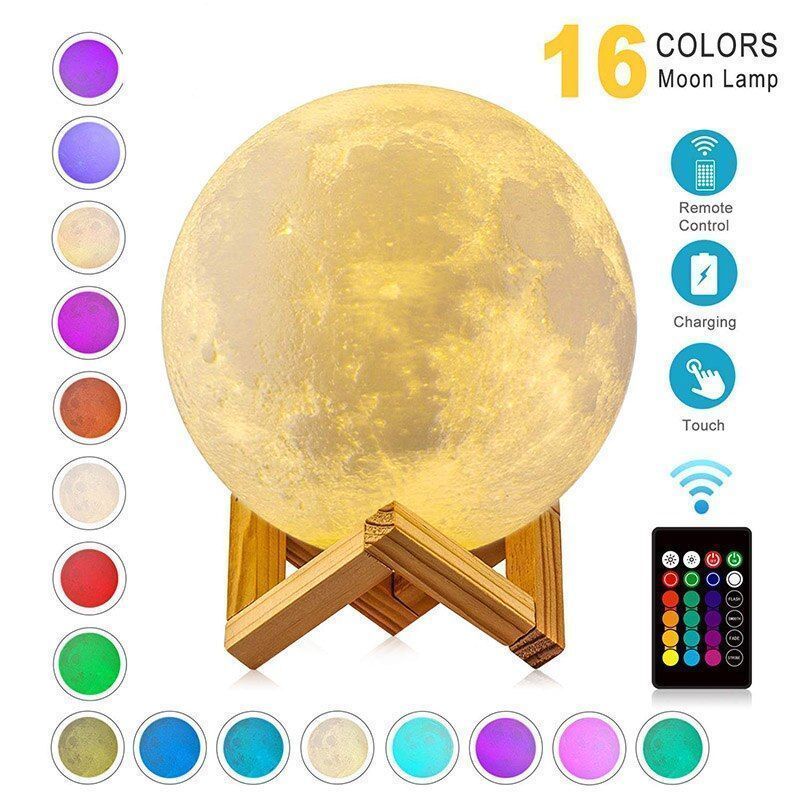 ✓ Package List :
1* 3D Moon Lamp
1* Wooden holder
1* USB Power Cable
1* Instructions