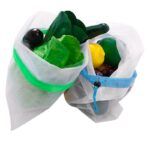 Reusable Mesh Bags

Don't you think it's time to do your part and protect yourself and the planet from the dangers of plastic? In case you don't know, plastic leach out toxic chemicals that are linked to birth defects, cancer, impaired immunity, and more. It's only a matter of time before we start suffering along with Mother Earth because of our bad decisions. So, maybe it's time for you to meet our Reusable Mesh Bags!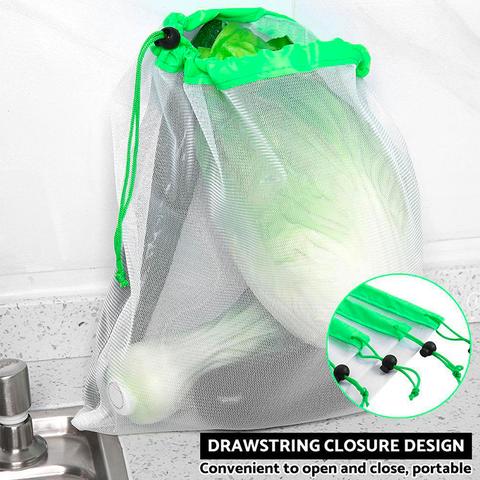 The Reusable Mesh Bags are breathable, washable, and eco-friendly bags that can protect your products perfectly and keep it fresh longer. These Mesh Bags are the perfect combination of high-quality, uncompromising strength, and eco-friendly materials that can hold your food (and anything, really!) with total confidence! And the best part? You can use, reuse, and re-reuse again for as long as you want.
The Reusable Mesh Bags are paving the way for a better future and a healthier YOU!
✅ The reusable mesh bags are the best solution to save the planet and use them every day at home and outdoors.
✅ 100% safe & eco-friendly for a plastic-free and mercury-free lifestyle.
✅ Breathable bags to protect you as it keeps your produce fresh longer by allowing airflow.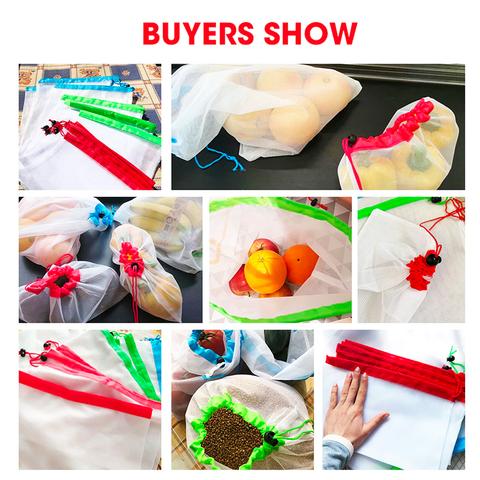 ✅ All-around convenience as it provides a secure and effortless opening and closing.
✅ Transparent mesh bags to easily look through the bag and see what's inside.
✅ Washable & reusable bags to let you hold your items safely every time.
✅ Foldable, portable & durable to withstand large quantities of items without breaking.
✅ Multi-size mesh bags to meet all your needs, including fruits, vegetables, snacks, toys, laundry, and more.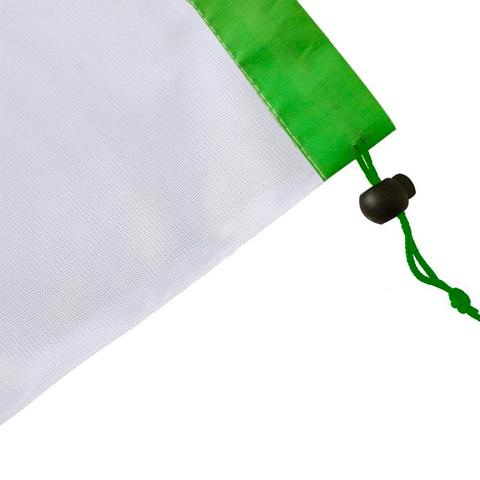 ✅ Specifications :
Condition: 100% Brand New
Material: Polyester
Color: Blue, Red, Green (Optional)
Size: approx. 30*41.5cm/11.81*16.34in (Blue) 31*18cm/12.2*7.09in (Red) 30.5*33.5cm/12.01*13.19in (Green)
Weight: approx. 254g / 9oz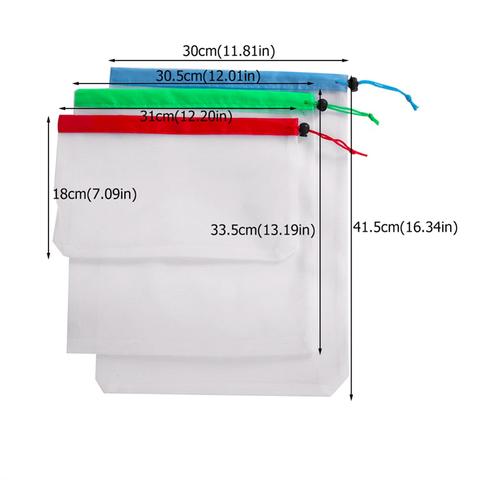 ✅ Package List :
5 * Blue Mesh Bags
5 * Red Mesh Bags
5 * Green Mesh Bags