Description

Tired of the same old method you use to clean your vegetables and noodles? It always causes a mess and it never really drains the foods well. Many times you wish that cooking can be done without dealing with the chaos of splashed water and dirty clothes, right?
Well, make your kitchen experience a delight with our 2 In 1 Vegetable Drain Basket! This Vegetable Drain Basket is specially designed to make your kitchen experience easy and simple, with its rotating drainage feature, your vegetables will be well-drained in 2 seconds without splashing you or letting the food fall into the sink. This Strainer Basket is durable, BPA-free, and eco-friendly to ensure your safety (and happiness!).
The brilliant design of the 2 In 1 Vegetable Drain Basket will teach you how to cook with 100% confidence!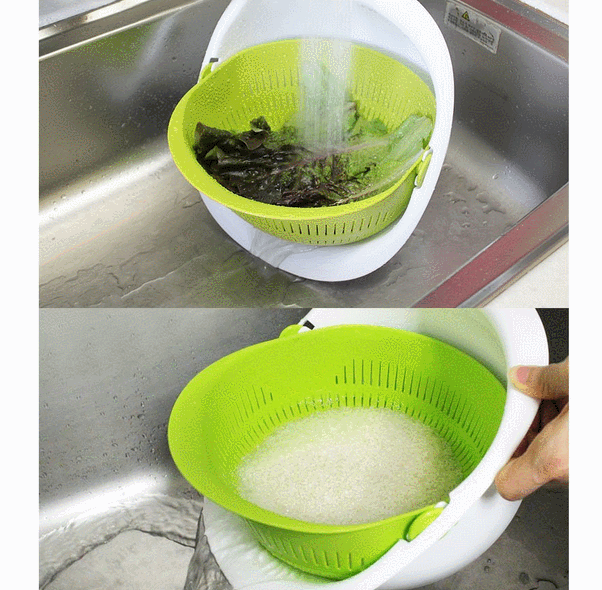 ✅ The 2 in 1 vegetable drain basket is ideal for washing, draining, and cleaning all types of vegetables, fruits, and pasta quickly and effectively.
✅ Unique rotating drainage feature to clean the vegetables without causing a mess.
✅ Hollow design, large capacity & rapid draining for a smoother experience in the kitchen.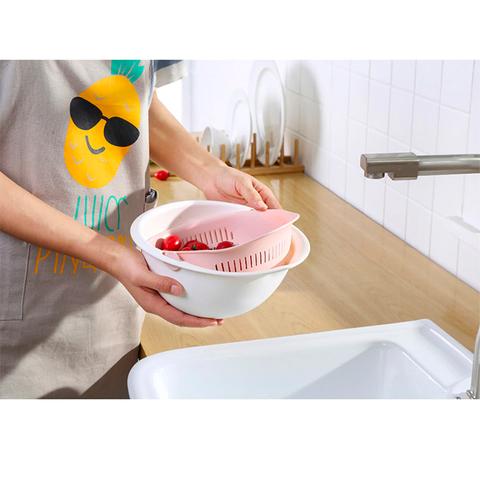 ✅ Multifunctional drain basket that can be used separately and be as fruit basket to save space.
✅ Eco-friendly material that is durable, BPA-free, and non-toxic for safe usage.
✅ Practical & convenient kitchen strainer that will make your cooking simpler.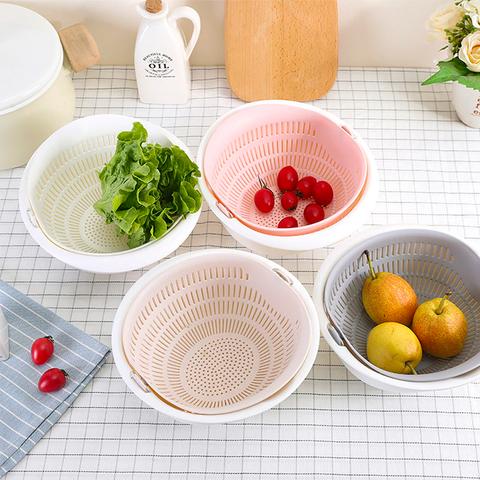 ✅ Specifications :
Type: Colanders & Strainers
Feature: Eco-Friendly
Metal Type: PP
Certification: CQI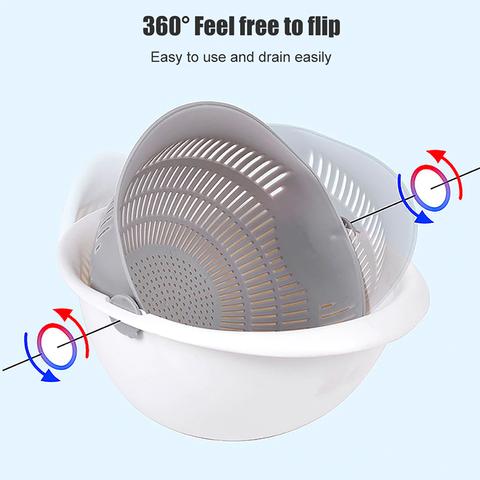 ✅ Package List :
1* Kitchen strainer basket