Description

After taking a nice shower, you find yourself obliged to stick your finger down the drain to grab your hair and whatever disgusting residue that is in there, or you will end up dealing with a blocked drain and a messy tub. Once you clear it out, you will feel like taking another shower again!
Thankfully, with our 2 In 1 Drain Plug, you don't have to go through that anymore! This is a flexible and durable silicone Drain Plug that will catch everything and keep it from going down the drain. Plus, it will deodorize your bathroom and prevent it from smelling like sewage!
This 2 In 1 Drain Plug is the one item you didn't know you need! Grab yours TODAY!
✅ The 2 in 1 drain plug will keep your tub drain from getting blocked with your hair and other things.
✅ Deodorizing filter to ensure your drain doesn't smell horrible all day long.
✅ Flexible, durable ­­­& soft silicone material that is anti-slip and abrasive resistant.
✅ easy to install, just push it in and it will be plugged into the drain.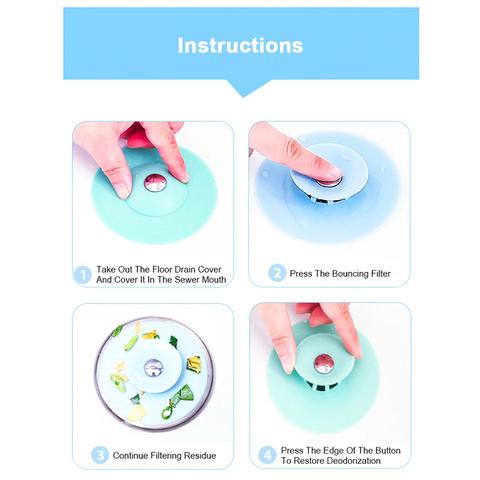 ✅ Easy to empty & clean to never touch it with your fingers again.
✅ 5 different colors to choose from to color your bathroom as you wish.
✅ Suitable for bathroom sink, bathtubs, kitchen sink, etc.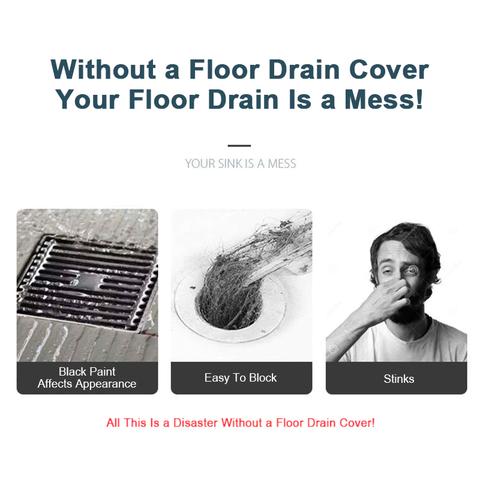 ✅ Specifications :
Product material: TPR
Product weight: 35 g
Product size: 13 * 13 * 1.25CM/5.12inx5.12inx0.49in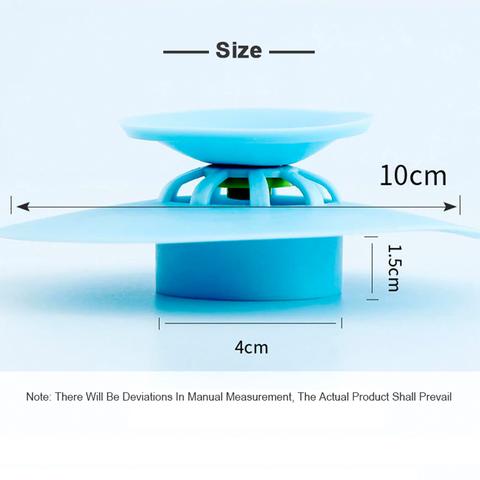 ✅ Package List :
1* Tub hair catcher