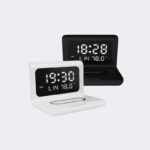 Wireless charging alarm clock
If you still have an old-school clock radio on your nightstand or have to fiddle around with cables just before you go to sleep, you owe it to yourself to upgrade your bedtime situation!
this wireless charging alarm clocK is the perfect combination of wireless charger and alarm clock that saves you space and brings much more convenience into your life. It will show your room temperature and local date at the same time and allow you to carry it with you wherever you go!
Make your room, your desk, or your nightstand look neat and elegant!!!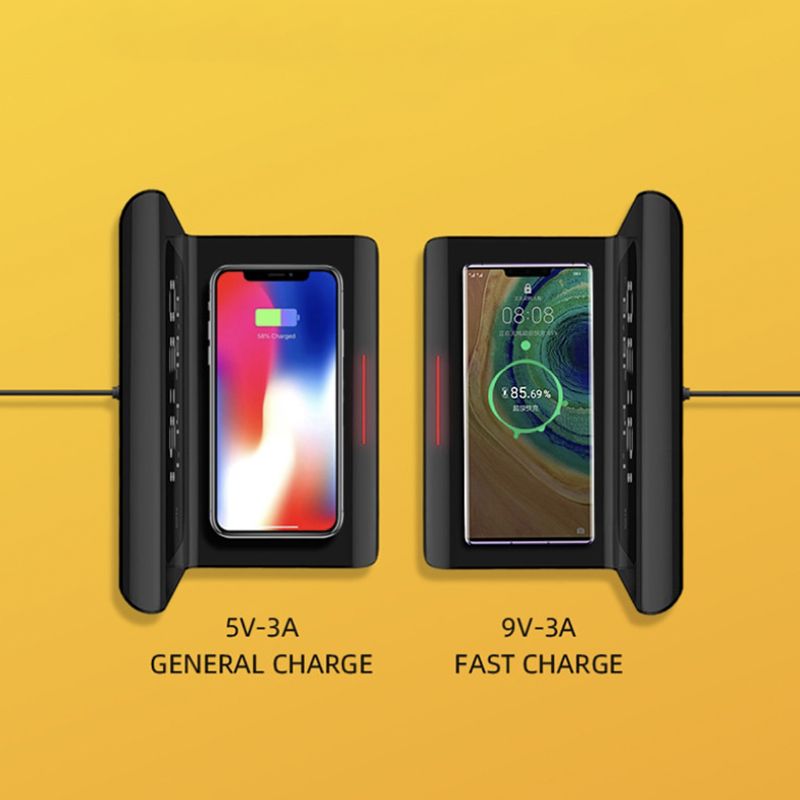 ✓  Support most universal Wireless Charging cellphone models. It provides convenience for you to place and charges your phone at the same time.
✓  2 in 1 Alarm clock that can be used as a wireless phone charger. Simply place your Wireless Charging Compatible phone-centered just right on the top of the clock as the photos showed to charge it effectively.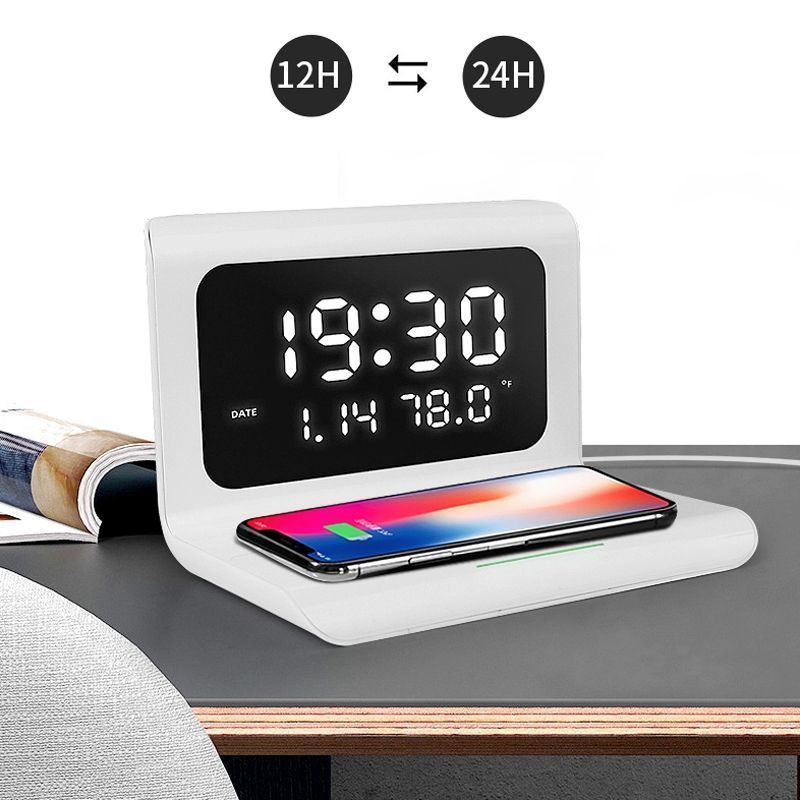 ✓  A multi-function digital alarm clock that displays time, date, temperature with bright and clear LED lights.
✓  Stylish and elegant design, lightweight, and easy to carry!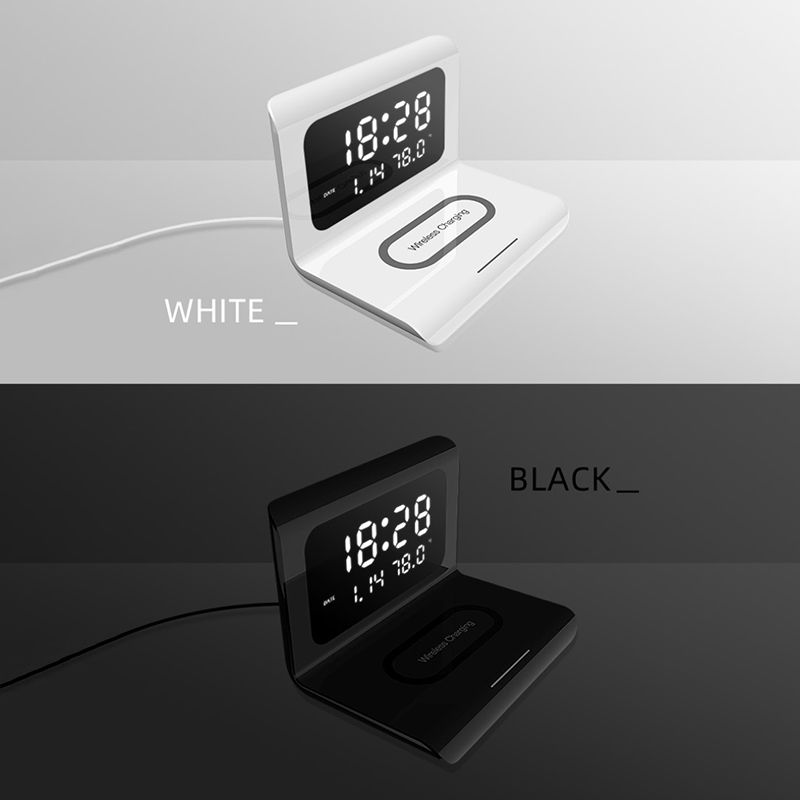 ✓  Specification :
Material: zinc alloy + PC
Product packaging size: 174.5*126*125MM
Input voltage and current: 9V/2A
Output power: 10W
Sensing distance: <8mm
Product gross weight: 365g
Output voltage and current: 9V/1.67A
Input interface: Type-
 Color:  White/Black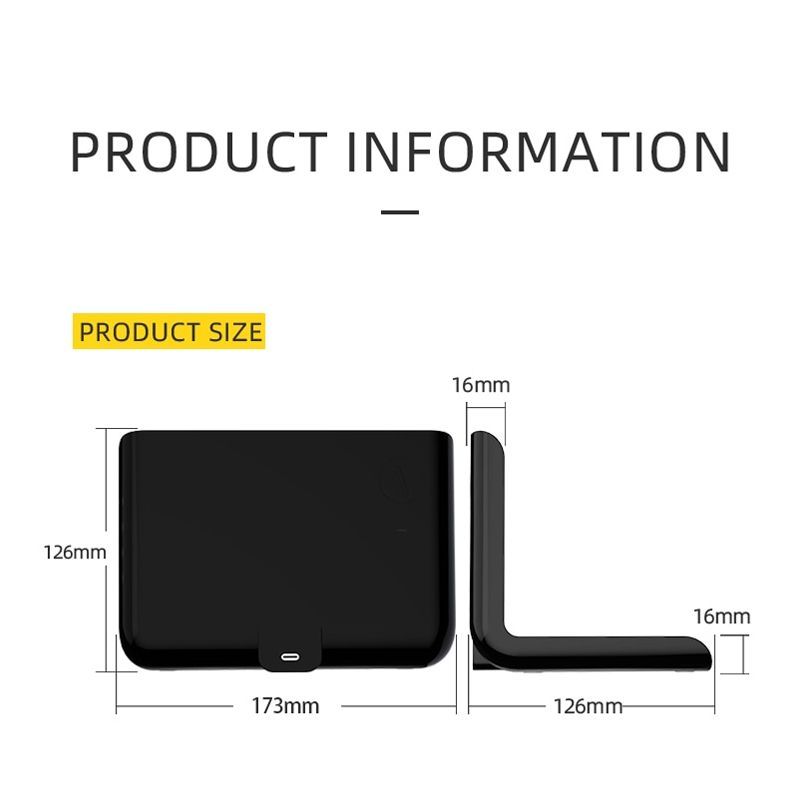 ✓  Package List  :
1*Wireless charger
1*Data cable
1*Manual
1*Packing box