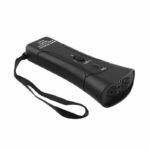 Ultrasonic Dog Repeller

Are there stray dogs threatening you on your way to work every day? Or is it just your neighbor's dog whose barking is very annoying? Regain peace again and protect yourself with a simple, harmless tool… The Ultrasonic Dog Repeller!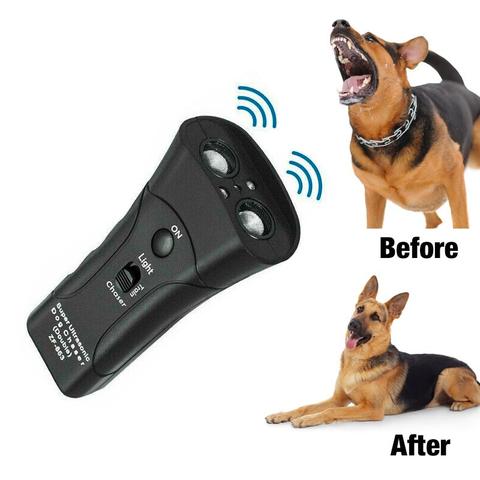 This Dog Repeller generates a powerful (yet harmless) ultrasonic sound, helping dogs to calm down and teaching them obedience. You can also use it to train your dog and control its barking. In other words, you will own a magic button to control all dogs!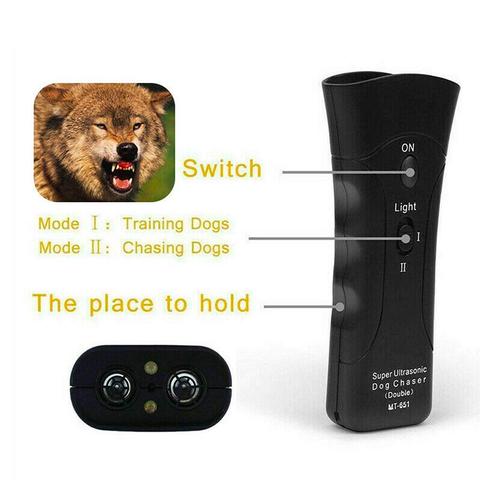 Become a dog behaviorist, protect yourself from the wild ones, and quiet the incessant barking with our Ultrasonic Dog Repeller!
✅ The ultrasonic dog repeller will protect you from dog attacks and help you train them easily.
✅ Enhanced dog repeller that can safely repel stray dogs and help your pouch to be more obedient.
✅ Harmless to dog & safe to humans as long as you don't use it against the human ear.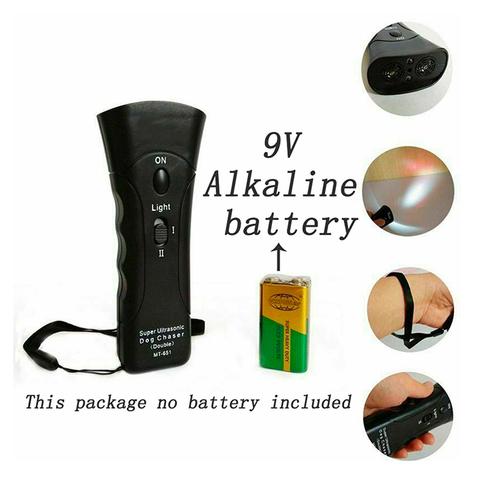 ✅ LED flashlight function to help the dog sees the source of the sound and stay away from it.
✅ Multifunctional dog repellent as it can work as a normal flashlight to illuminate your way at night.
✅ Ultrasonic wave reaches up to 125db that is audible only to dogs.
✅ Lightweight & small to easily carry it with you everywhere.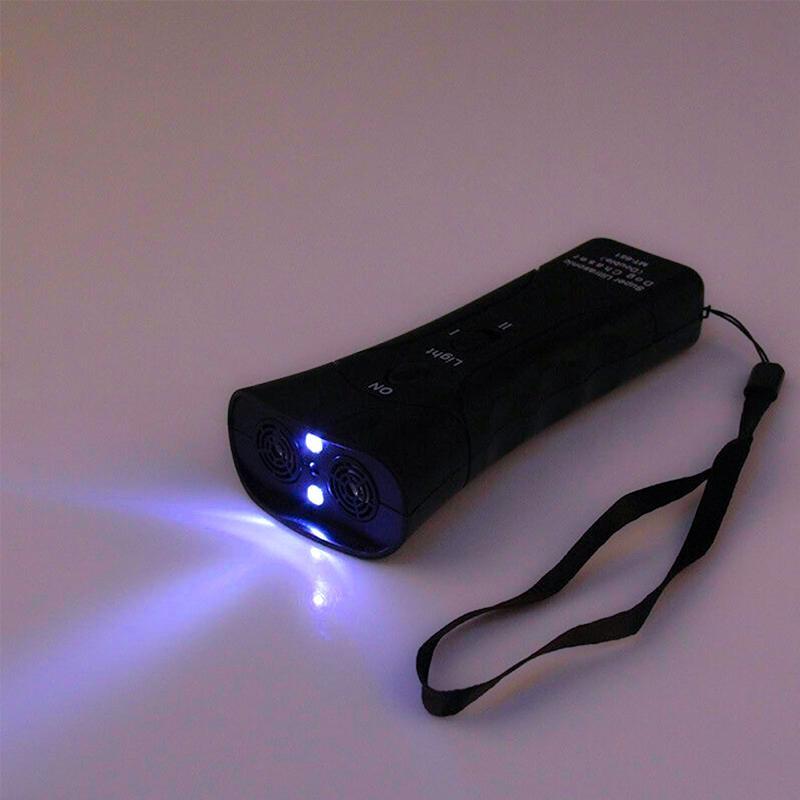 Specifications :
Item Type: Dog Repellent
Material: ABS
Style: Gentle
Size: 14 x 6 x 3cm
Cable Length: 20cm
Application: Dogs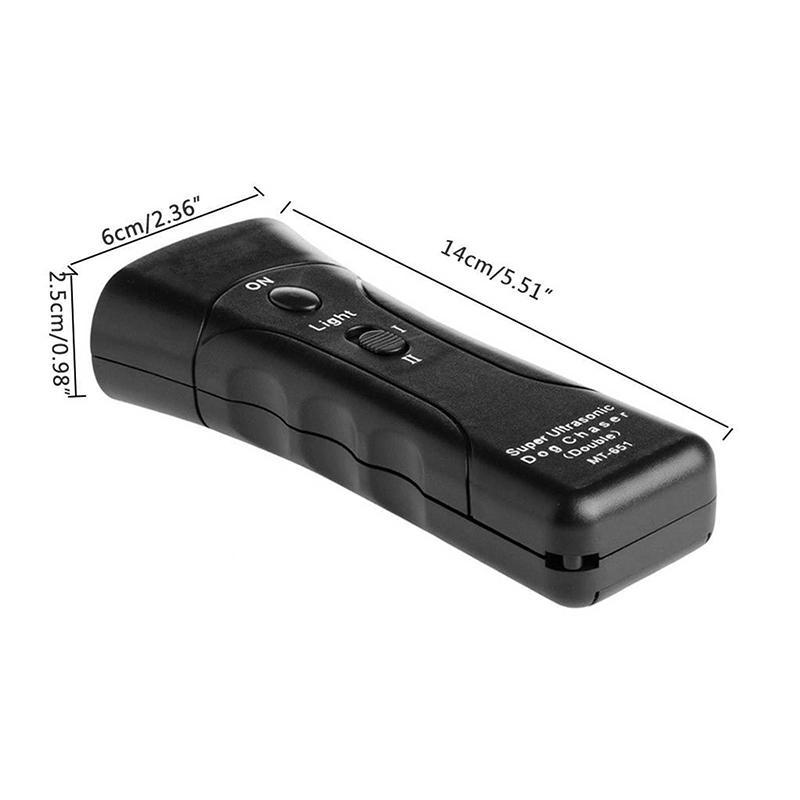 Package List :
1* Dog repeller