Telescoping Magnetic Flashlight

What do you do when little needles or screws fall into a tiny, dark corner in your garage or basement? You usually risk hurting your hands and you go for it blindly, which will result in bleeding fingers and no screws still!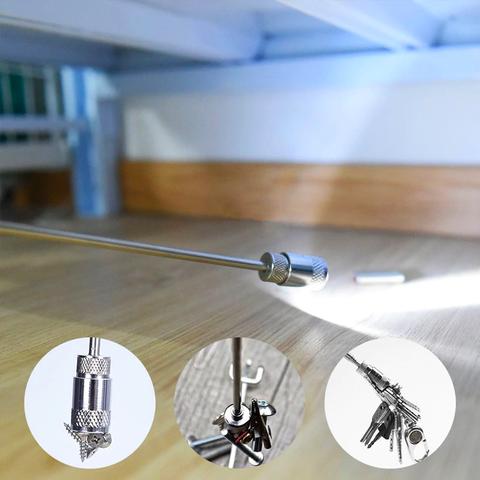 Let this be the least of your worries and get the Telescopic Magnetic Flashlight! With its bright LED light, it will illuminate the dark corner while its strong magnet picks up whatever item you are seeking. This Magnetic Flashlight is portable, lightweight, and super-comfortable to use!
The Telescoping Magnetic Flashlight is what your household is missing, so order yours Today!
✅ The telescoping magnetic flashlight is a great pickup tool with bright LED light.
✅ Long telescoping rid that can extend up to 32 inches (80cm).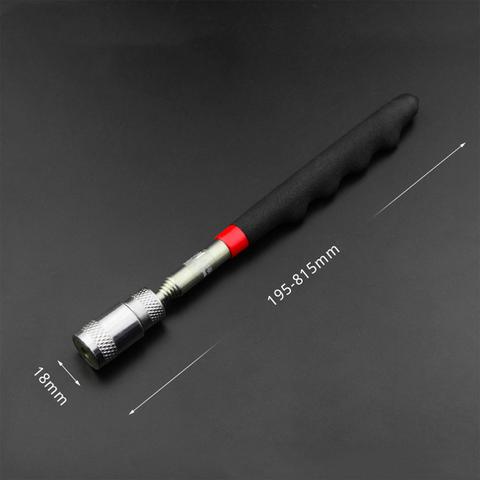 ✅ Comfortable hand grip to let you pick up many items comfortably and quickly.
✅ Safe & Strong magnet that can pick up many objects like needles, screws, staples, etc.
✅ Lightweight & portable that can be hung on your belt without annoying you.
✅ Bright & strong LED light to illuminate any dark places, especially corners and hard-to-reach areas.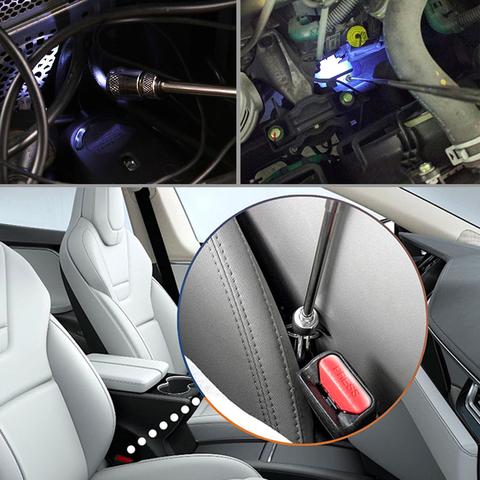 ✅ Specifications :
Material: Stainless steel
Handle Color: Black
Unstretched size: approx 19.5cm
Stretch size: approx 80cm
Head Diameter: approx 1.8 cm
Application: Suction screw, nut tool, suction bar, owner DIY, essential tools.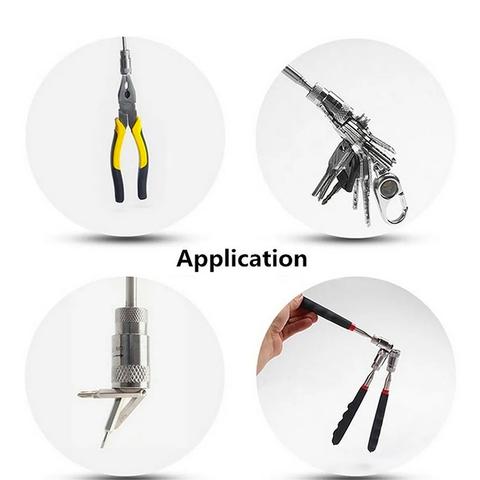 ✅ Package List :
1* Telescopic magnetic flashlight (button battery included)