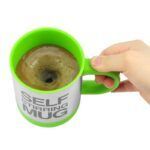 Self-stirring Thermal Mug
Are you tired of having to prepare your favorite drink every day? If you would love to maintain the quality of your coffee, but greatly reduce your own effort to produce it, The Self-Stirring Thermal Mug is ideal!
The drinking experience will be much more practical and flexible, as you can take your mug everywhere easily! It is eco-friendly, doesn't use paper filters, and perfect for trips! You can even use rechargeable batteries to lessen your impact on the environment! Besides, it mixes denser ingredients like eggs, so you can play around trying new drink combinations, too!!
The Self-Stirring Thermal Mug is a must for all beverage lovers!
✓  Instant & self-stirring technology that not only leaves your mix homogeneous but also prevents coffee powder or other substances in your drink from falling and staying at the bottom.
✓  Practical & ease of use summarized in the simple effort of pressing a button and having a perfect mix.
✓  Thermal function to keep your beverage warm all the time.
✓  Economical & safe due to the cover that keeps your drink from spilling.
✓  Compact, lightweight & portable to have with you wherever you go.
✓  Great gift for any celebration, customer satisfaction is guaranteed.
✓  Specification
Material: Stainless steel and Plastic
Colors: Black, Green, Red, Blue, Sky Blue, and Yellow
Size: 12,7 x 11,68 x 9,65 cm
Weight: 294g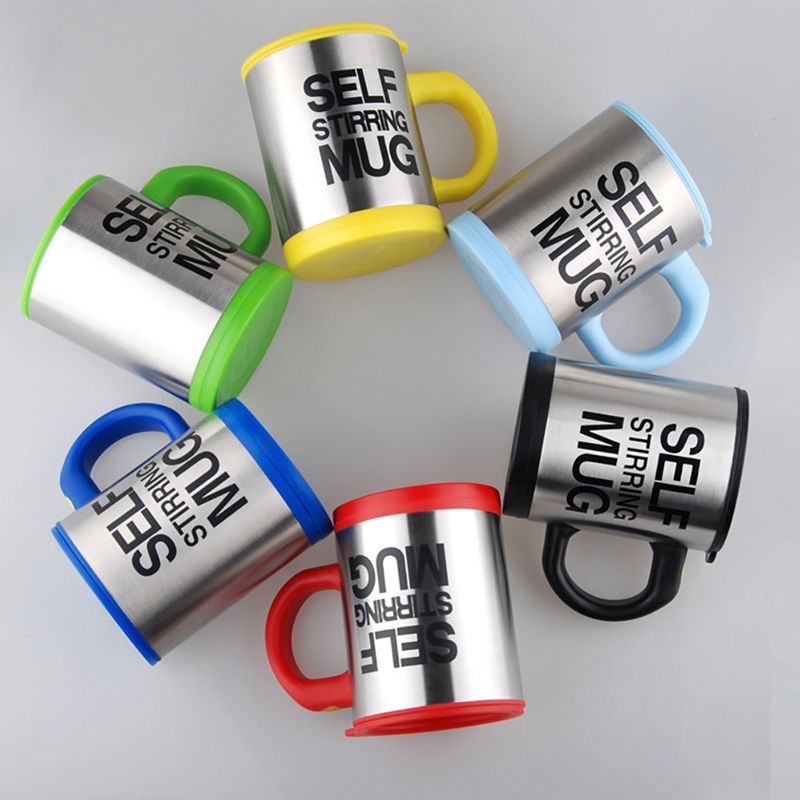 ✓  Package List
1* Self-stirring mug