Description

Waking up in the morning might be the hardest thing to do, who is a fan of getting out of bed anyway? The alarm clock of your phone may not be very convenient, and if the battery died, you will end up sleeping through the alarm clock until it is too late!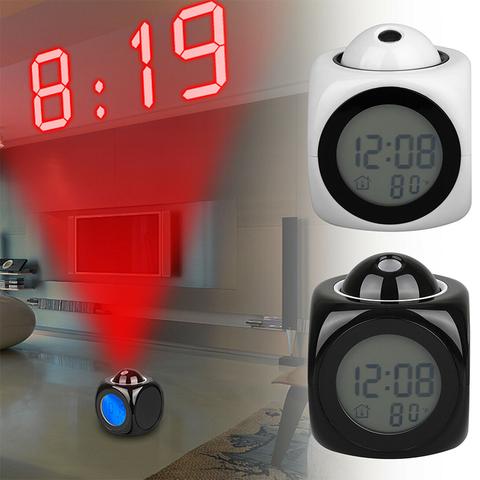 This is why you need the Projection Alarm Clock that will wake you up with a smile on your face! This Alarm Clock will project the time so you can quickly and easily read it from your ceiling, and if you want, it can even broadcast it with a voice. You will constantly be aware of the current time and temperature, and when it's that time of the morning, you will be able to have a 10-minutes snooze.
The Projection Alarm Clock will make sure you are never late or leaving without a jacket on a cold day!
✅ The projection alarm clock will be your clock that can display the time on your ceiling for 10 seconds.
✅ Multifunctional as it displays time, temperature, and can be your alarm clock with 10-minute snooze function.
✅ Environmentally-friendly, low power consumption & adjustable swivel projector.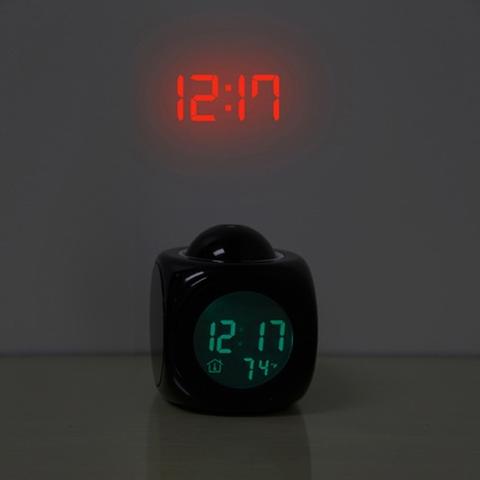 ✅ Smart alarm clock as it can voice broadcast the time and automatically detects the real-time temperature.
✅ Compact, lightweight & elegant looking to add a beautiful touch to your bedroom.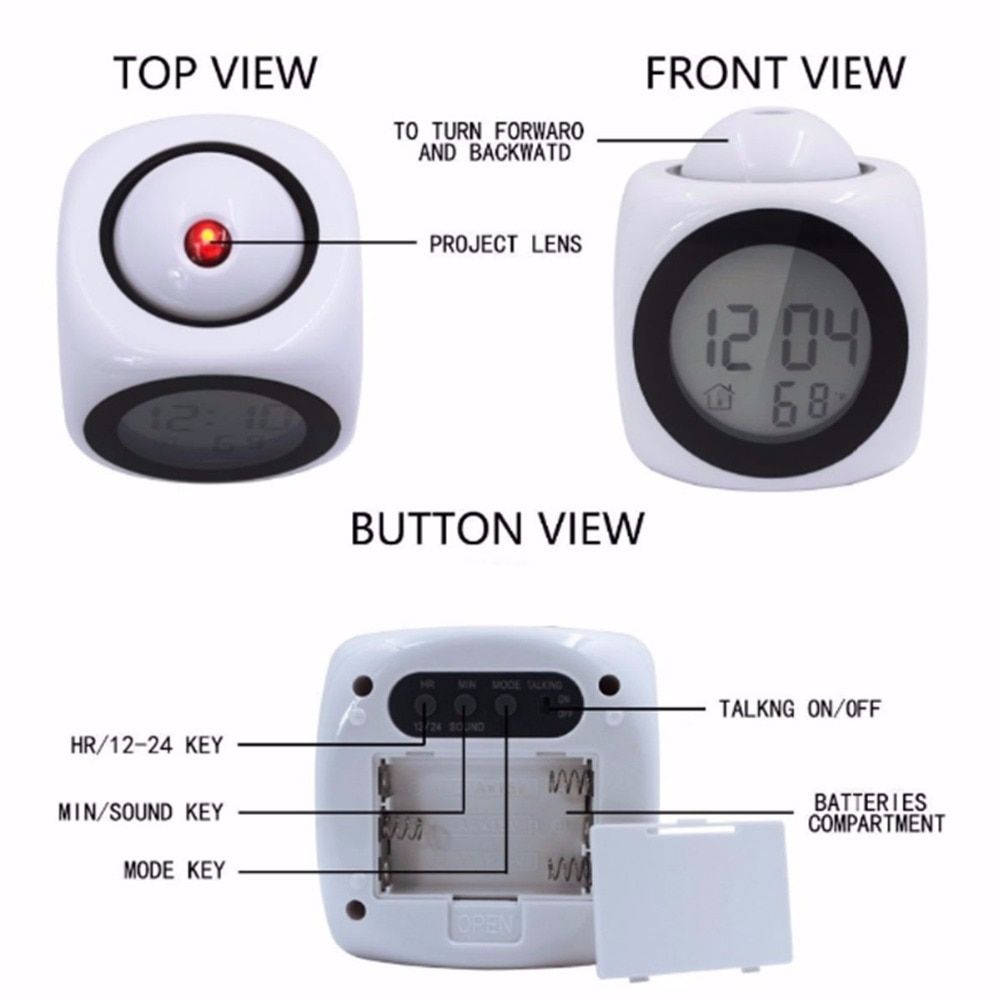 ✅ Specifications :
Type: Alarm Clock
Style: Cute, Modern
Time Display: Digital
Material: ABS
Shape: Novelty
Color: Black / White
Battery: 3 x AAA Batteries (Not Included)
Size: 10cm x 8.2cm x 8.2cm/3.94″ x 3.23″ x 3.23″ (Approx.)
Features: LCD Digital Display, Easy to Read, Projector, Creative, Useful, Multifunction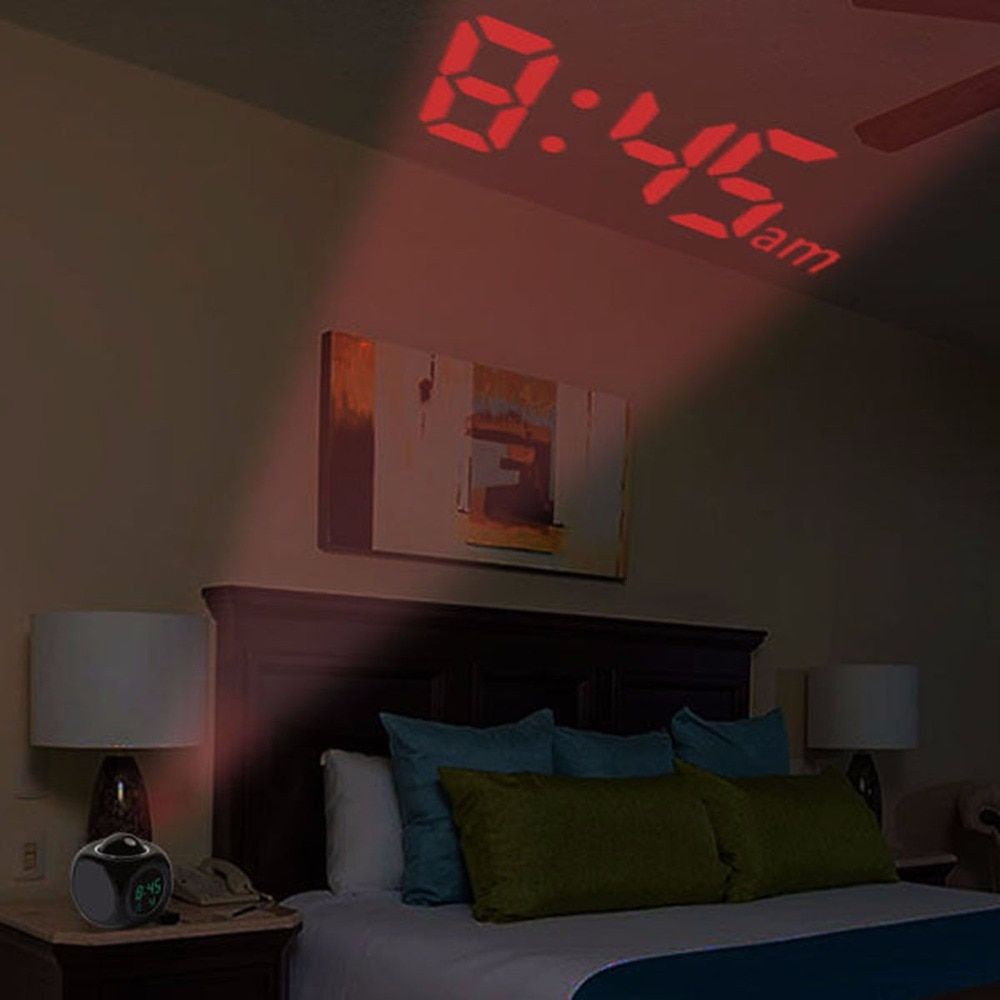 ✅ Package List :
1* Ceiling projection clock
If you want to hear what others think about this product, see the
Reviews and photos
below. They're all unedited, honest reviews from real customers just like you.

/**/