Description

When you need to use the bathroom at night, you will lose your sleep as soon as you turn on the bright light. But if you didn't turn it on, then you will be dealing with a very messy toilet in the morning. You could also be dealing with a bigger issue if you are potty training your child! Toilets and nights are just not the best combination, but you can change that now…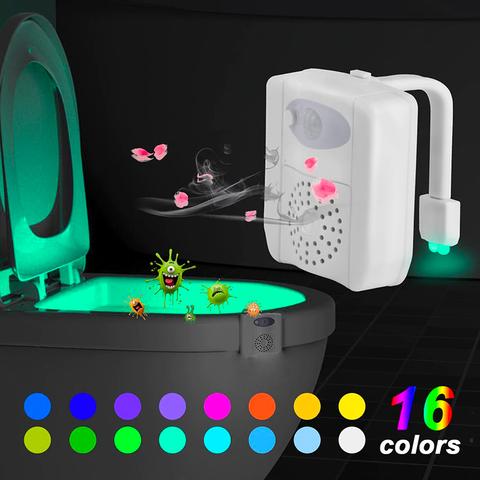 Introducing the Motion Toilet Light! This is your solution for a cleaner toilet, better odor, and no sleep loss. As soon as the Motion Sensor Toilet Light detects you, it will turn on the light (from 16 different colors, pick your favorite) and then automatically turn off when you leave. It also projects a safe UV light that will get rid of all bacteria and germs, then release a beautiful scent to keep your toilet fresh.
The Motion Toilet Light is your next step toward a smarter home and healthier life!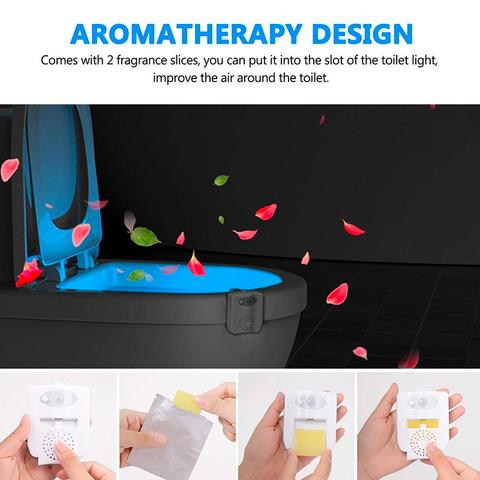 ✅ The motion toilet light will turn your toilet into a colorful, clean, and smart toilet with a beautiful smell.
✅ Built-in motion sensor that can detect your body from a wider angle to automatically illuminate the room and turn it off as soon as you leave.
✅ UV light to destroy all bacteria and germs for a cleaner and healthier toilet.
✅ Aromatherapy design that comes with 2 different fragrances to improve the odor of your toilet.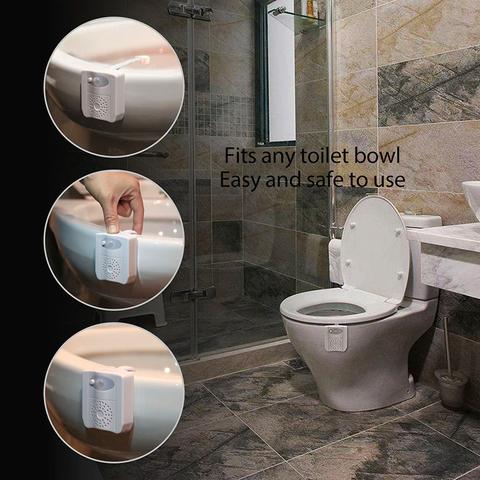 ✅ 16 different colors to choose from in order to create a different atmosphere every day.
✅ High-quality ABS material that can easily flex for more convenient use and to fit all toilet sizes.
✅ Easy to install so you will not need an expert to help you.
✅ Low energy consumption to keep you enjoying your new smart toilet for a long time.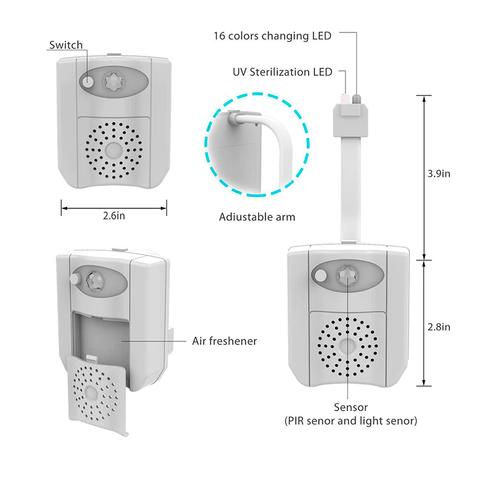 ✅ Specifications :
Type: toilet night light
Lights: 16-color UV sterilization, 8-color no sterilization
Light source: LED UV purple light
Voltage: 5V
Power: 1W
Battery: requires 3 batteries (not included)
Material: ABS
Body color: white
Size: 70 * 65 * 25mm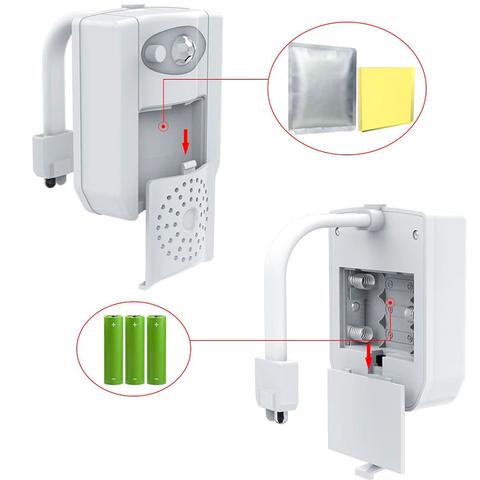 ✅ Package List :
1* Motion sensor toilet light
If you want to hear what others think about this product, see the
Reviews and photos
below. They're all unedited, honest reviews from real customers just like you.

/**/