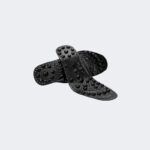 Massage Acupuncture Foot Insoles
Got foot pain from walking or sitting all day? The Massage Acupuncture Foot Insoles has 68 magnet insoles that massage your feet, promote blood circulation, reduce fat, improve metabolism, and even relieve muscle pain. Order your insoles and relieve pain & stress.
✓ Promote blood circulation and relieve body pressure.
✓ Improve body circulation.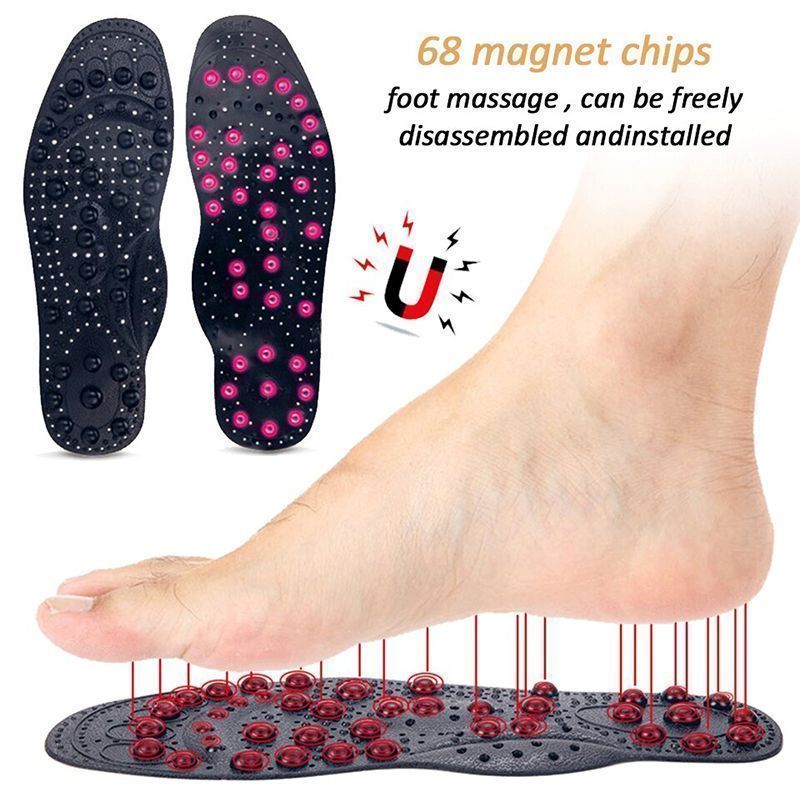 ✓ Reduce fat on the body.
✓Increase metabolism and make the skin more firm.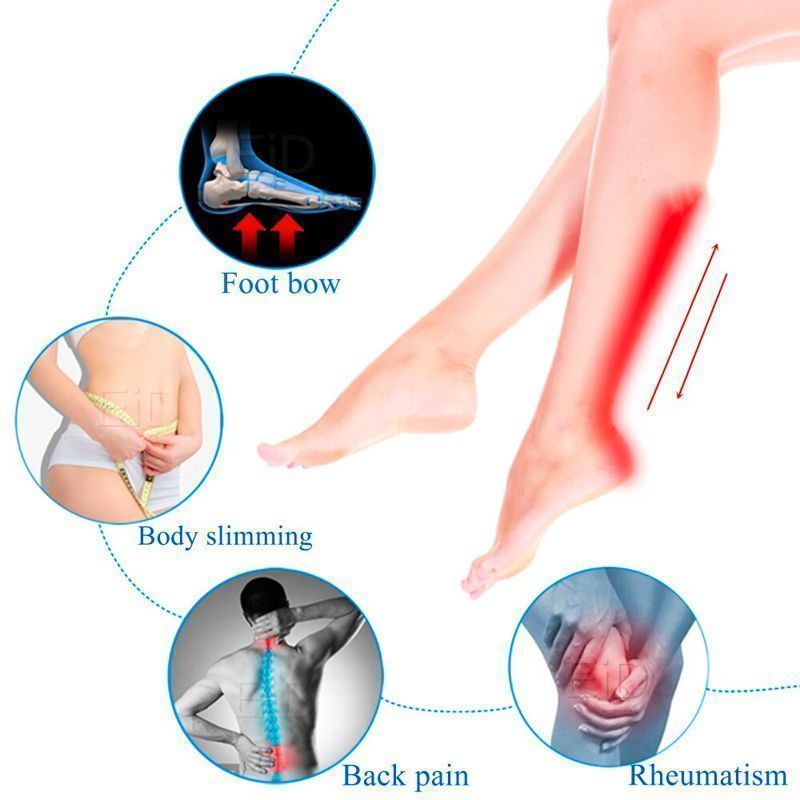 ✓ Comfortable insoles that are very safe to use.
✓ Breathable & sweat-absorbent to prevent odor.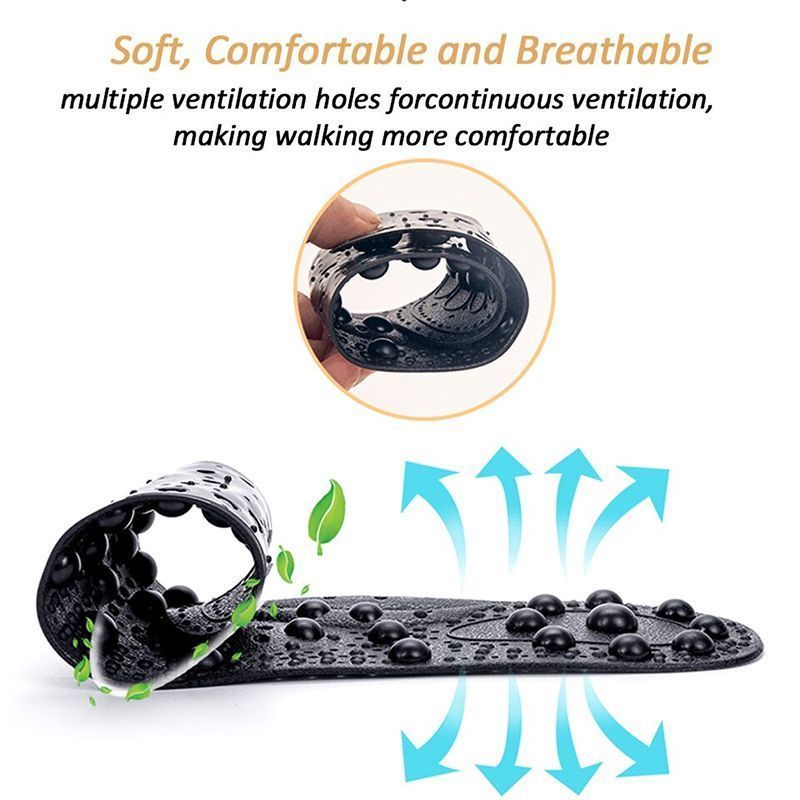 ✓ SPECS:
Size: S (35-40 EU, 5-9 US); L (41-46 EU; 9-13 US)
Color: As shown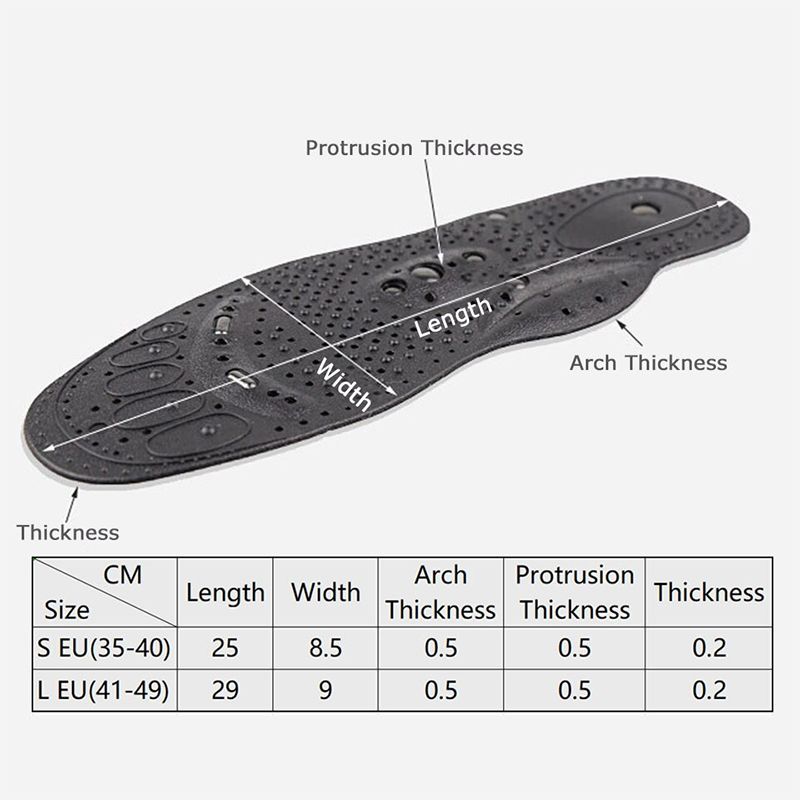 ✓ Package List: 
1 x  Massage Acupuncture Foot Insoles