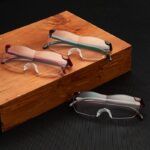 Magnifying Glasses

Is it hard to thread a needle? The words on your books look a little too blurry? You can help your eyes with our Magnifying Glasses that can actually give you great vision ability!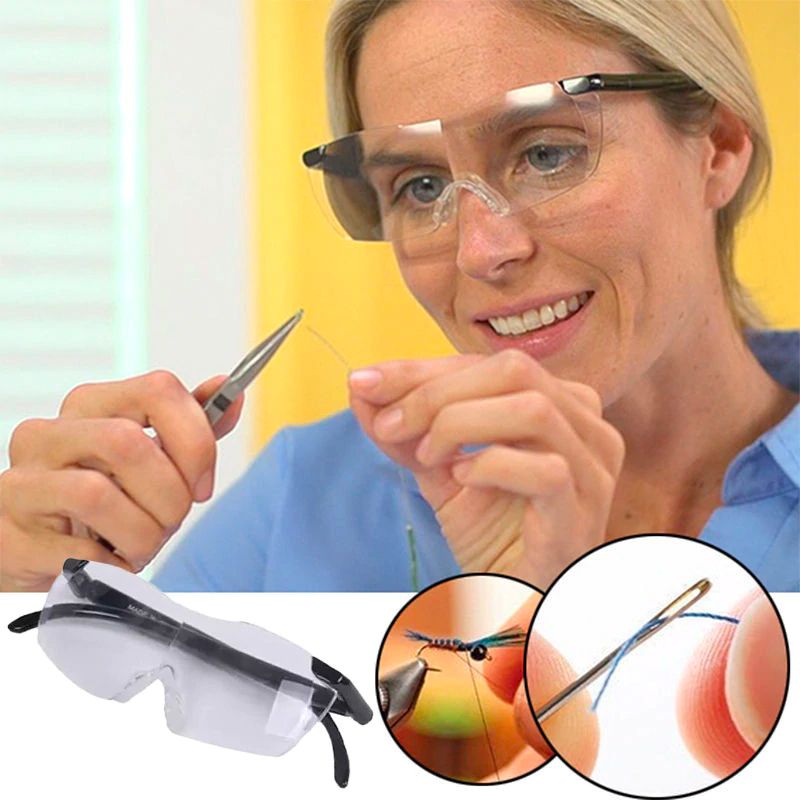 You don't need a prescription for The Magnifying Glasses because they are safe and easy on the eyes. Just wear them when you need to see details and practice everyday tasks with ease. The Magnifying Eyeglasses are lightweight, flexible, flameless, and comfortable to wear, making it ideal for elders and anyone with vision problems.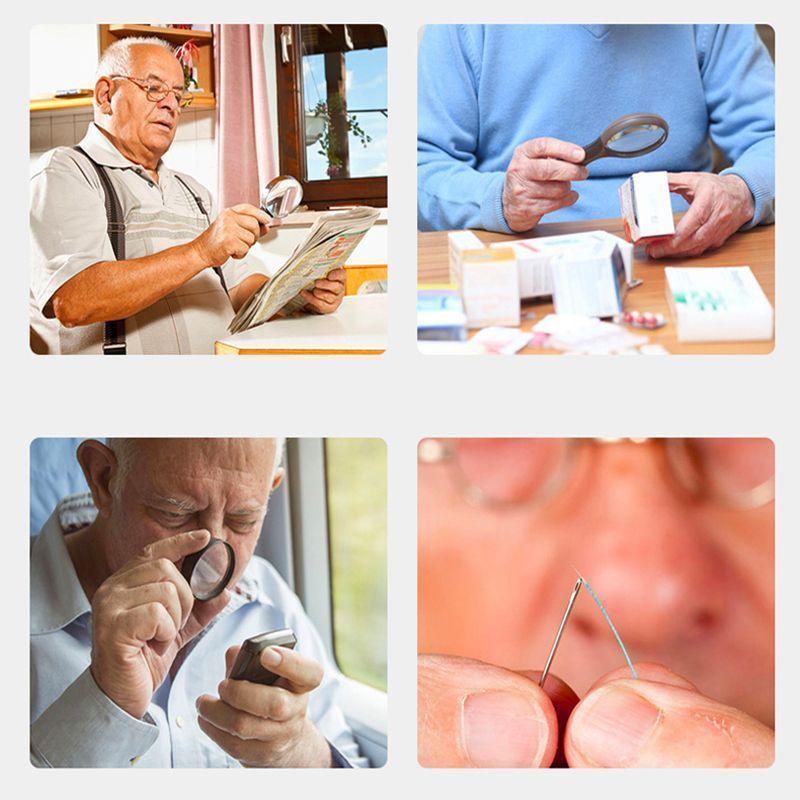 ✓  The magnifying glasses will help making everything look larger and clearer.
✓  Hands-free magnifier to let you do everyday tasks easily, like reading, sewing, and more.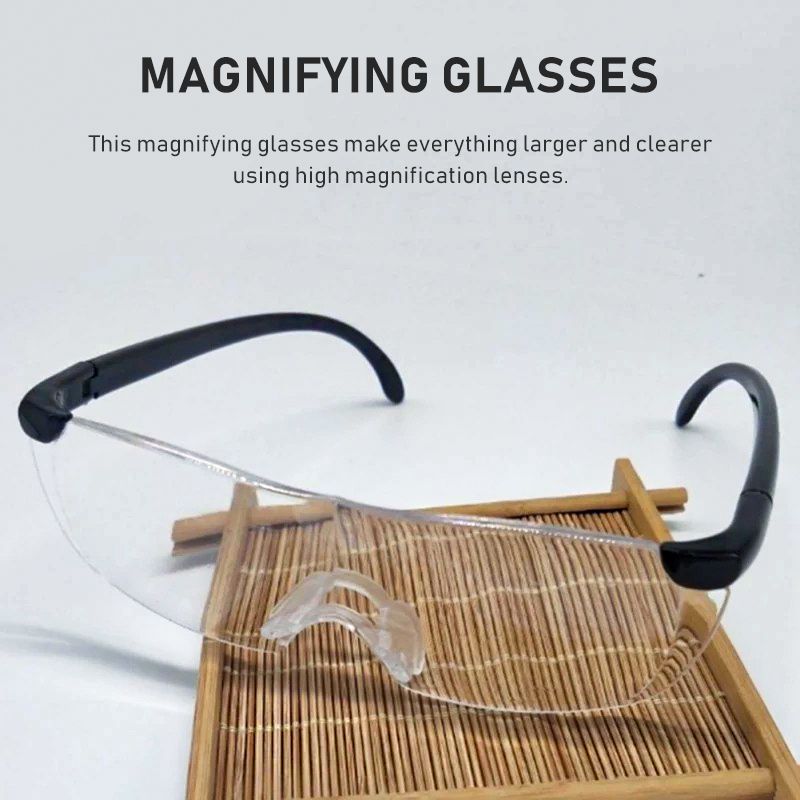 ✓  No prescription needed, making it suitable for anyone dealing with eyesight issues.
✓  Lightweight eyeglasses that are flexible and comfortable to wear.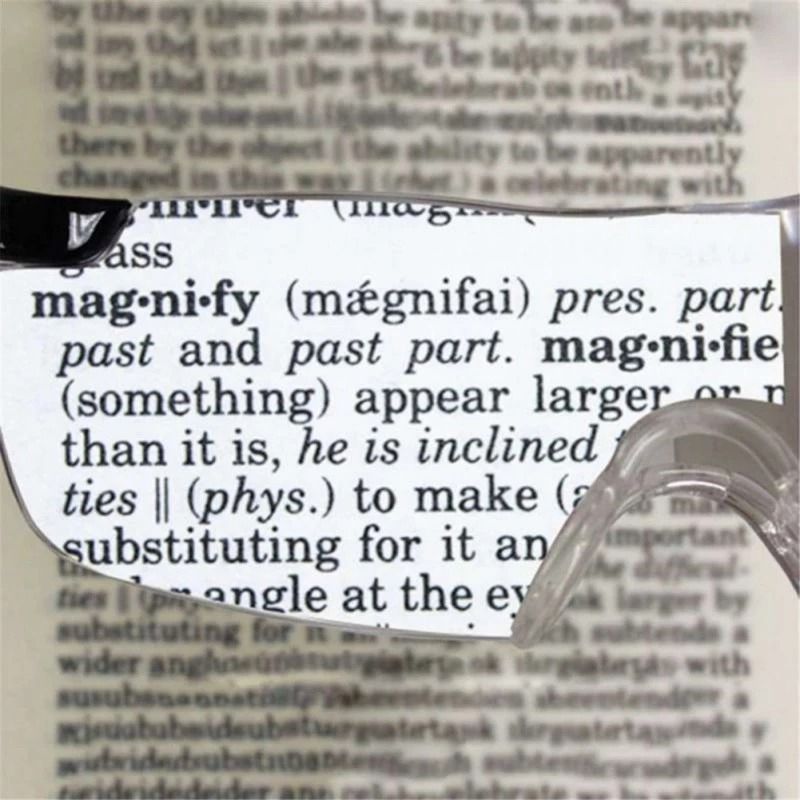 ✓  Flameless & safe magnifying glasses that will only help you see better without hurting your eyes.
✓  Great gift idea for older people, readers, sewers, and anyone with low vision conditions.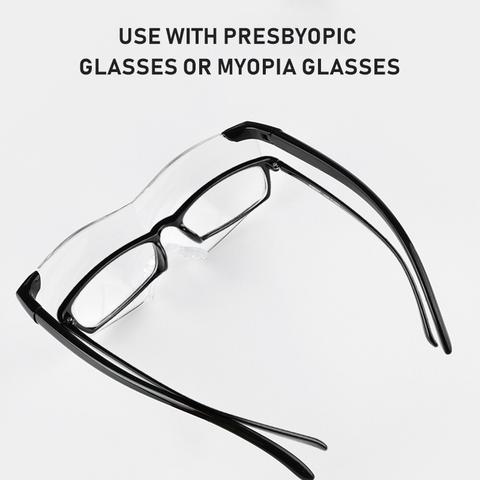 ✓  Specifications :
Magnification: 1.6X
Material: PC and Plastic
Size: about 138*48mm
Leg: about 135mm
Color: black, brown
Package: OPP Bag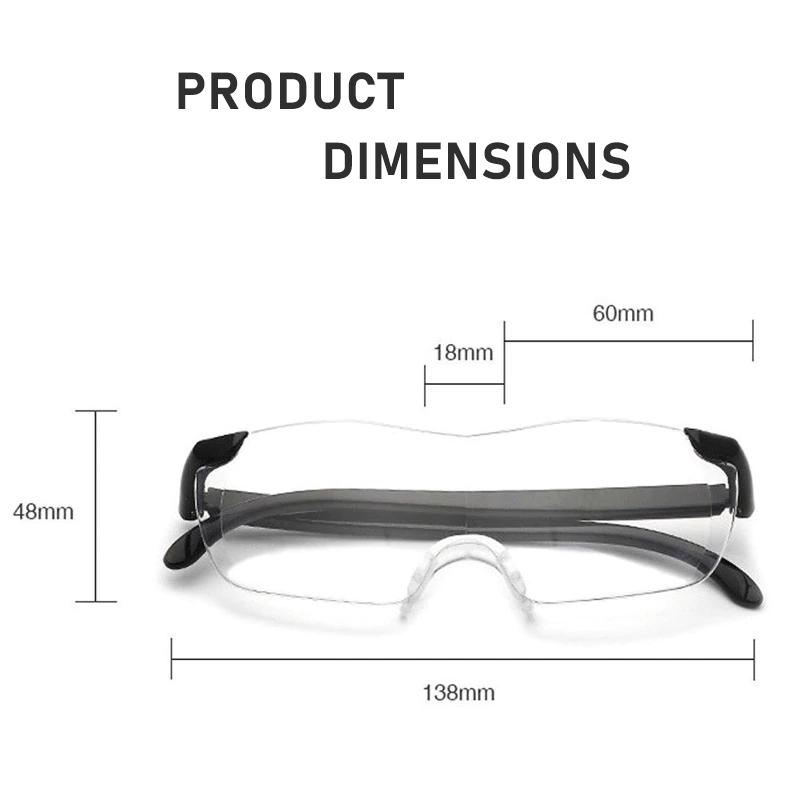 ✓  Package List :
1* Magnifying reading glasses