Description

Are you tired of holding your phone by hand all the time to watch a movie or YouTube videos? Your arms get sore and you probably drop your device on your face many times… Well, that can't be good!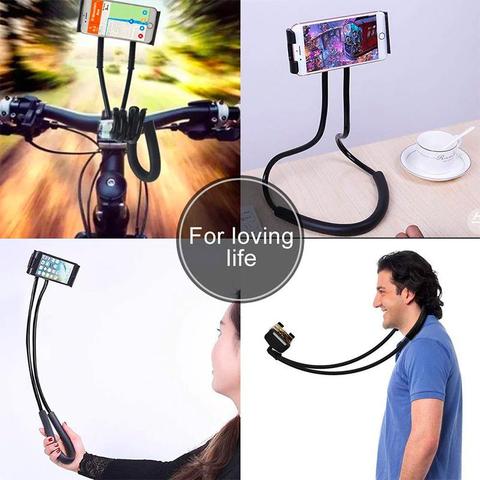 We have got what you need and it is the Lazy Phone Neck Holder! It is strong, safe, flexible, adjustable, and rotatable to hold any heavy phone perfectly and to keep you as comfortable as you want. You can even work out with it on your neck without worrying about your phone or yourself!
This Lazy Phone Mount is going to make all the difference!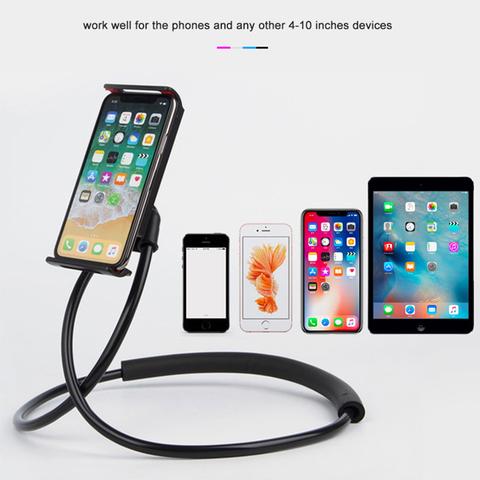 ✅ The lazy neck phone holder will hold your device for you efficiently and keep it stable and safe all the time.
✅ Adjustable, flexible & 360° rotatable bracket mobile phone to provide the most comfortable viewing angle position.
✅ Multi-functional phone holder as it can work perfectly around your neck, on your desk, the bed, and anywhere.
✅ High-quality material that is shockproof, breathable and extremely comfortable.
✅ Compatible with all smartphones.
✅ Strong & Safe enough to keep your phone as adjusted and held as needed.
✅ Ideal for selfies, vlogging, video chatting, and watching movies.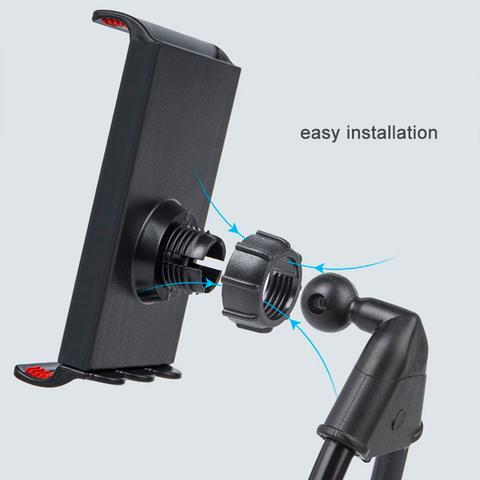 Specifications :
Model: Phone Holder
Compatible With: All Smart Phones; Such as for iPhone X, iPhone 8 Plus, Huawei Mate 10 Lite/Mate 10 Pro, Samsung Galaxy Note 8, Samsung Galaxy S8 Plus; For Samsung S9 Plus, Ect.
Material: Plastic and Foam
Color: White, Yellow, Pink, Blue, Black, Purple, And Green
Holder Size: 125x65mm
Weight: About 250g
Package List :
1* Neck phone holder
If you want to hear what others think about this product, see the
Reviews and photos
below. They're all unedited, honest reviews from real customers just like you.

/**/