Description

Do you have old knives that need to be sharpened? Just because your knives became dull doesn't mean you should throw them away or waste your money on new ones. You can keep all of your knives and scissors good as new by giving them a makeover with our Kitchen Knife Sharpener!
This Knife Sharpener will make all of your blades sharp in the safest, fastest, and easiest way. In fact, the majority of professional chefs use it, and since it is good enough for them, then it is good enough for you! The Knife Sharpener works on all types and sizes of knife blades, and it is steady, safe, and portable, making it a great addition to your kitchen!
From now on, you will always have knives that are as sharp as they can possibly be, thanks to the Best Knife Sharpener!
✅ The kitchen knife sharpener can easily sharpener all of your knives in seconds.
✅ Multifunction sharpening effect as it can operate in different angles, including polishing, fine sharpening, hone, coarse sharpening, and more.
✅ Dual independent spring-action design to allow easy and convenient sharpening.
✅ Widely fit all types of knives and scissors in all shapes and sizes.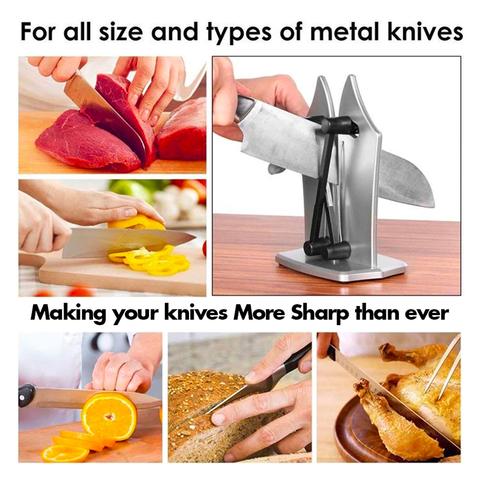 ✅ Built-in tungsten carbide that is durable and long-lasting for long time use.
✅ Anti-slip pads that provide excellent stabilization and security.
✅ Professional, safe & portable knife sharpener that will give a makeover to all of your knives.
✅ Specifications :
Type: Sharpeners
Feature: Eco-Friendly
Metal Type: Carbon Steel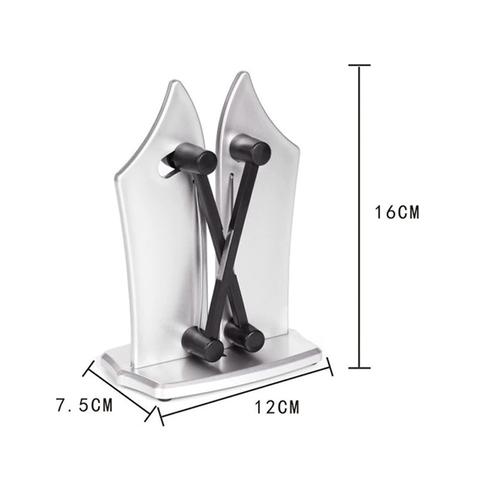 ✅ Package List :
1* Knife sharpener
If you want to hear what others think about this product, see the
Reviews and photos
below. They're all unedited, honest reviews from real customers just like you.

/**/