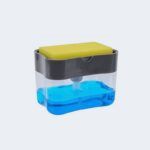 Kitchen Soap Thrower
Are you trying to clean your kitchen or make it even messier?! Let's call it "clean mess" — the way soap is always dripping down your spine or dishcloth when you try to clean the kitchen counter or cabinet, etc.
It's all about getting the right amount of soap or detergent on your sponge, and if you can't manage to get it right, the Kitchen Soap Thrower will do it for you! Just place the sponge atop the dispenser, press down on the pump, and soap will get directly dispensed into the sponge.
You won't have to worry about using too much soap or making a mess! Order your Soap Thrower now!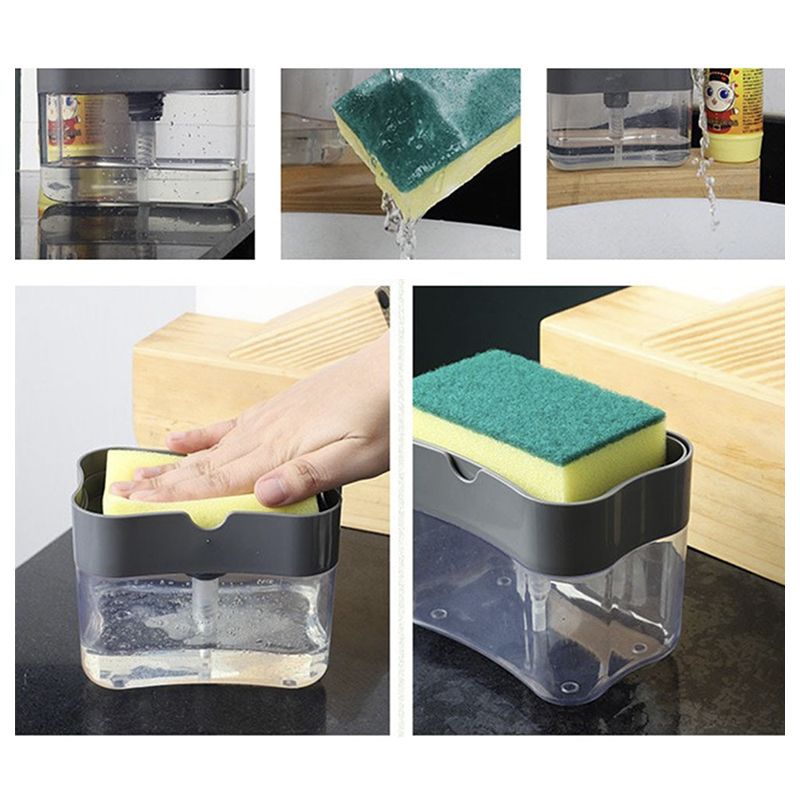 ✓  Dispenser with a built-in caddy top that suits any sponge, scrubber, scouring pad, and keeps water off your countertop!
✓  Easy to use with a simple pump to disperse the perfect amount of soap directly onto the sponge.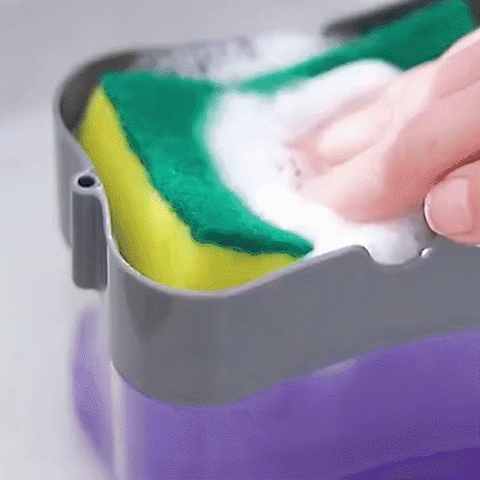 ✓  Compact so you can store it or place it anywhere on your countertop without taking up space.
✓  Durable & refillable with large capacity. It's also super easy to clean!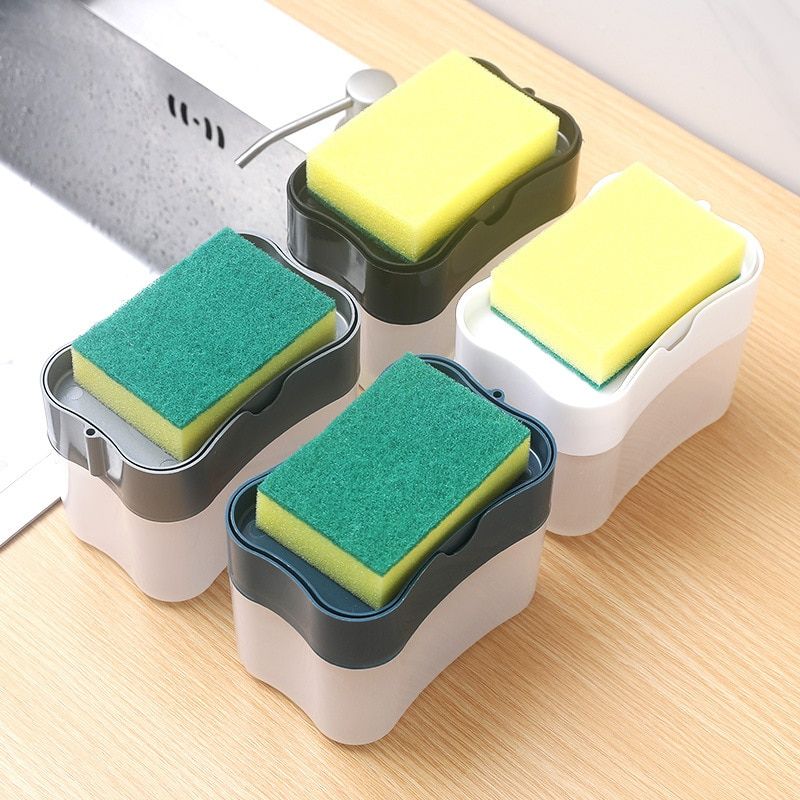 ✓  Specifications :
Material: ABS
Color: silver, dark gray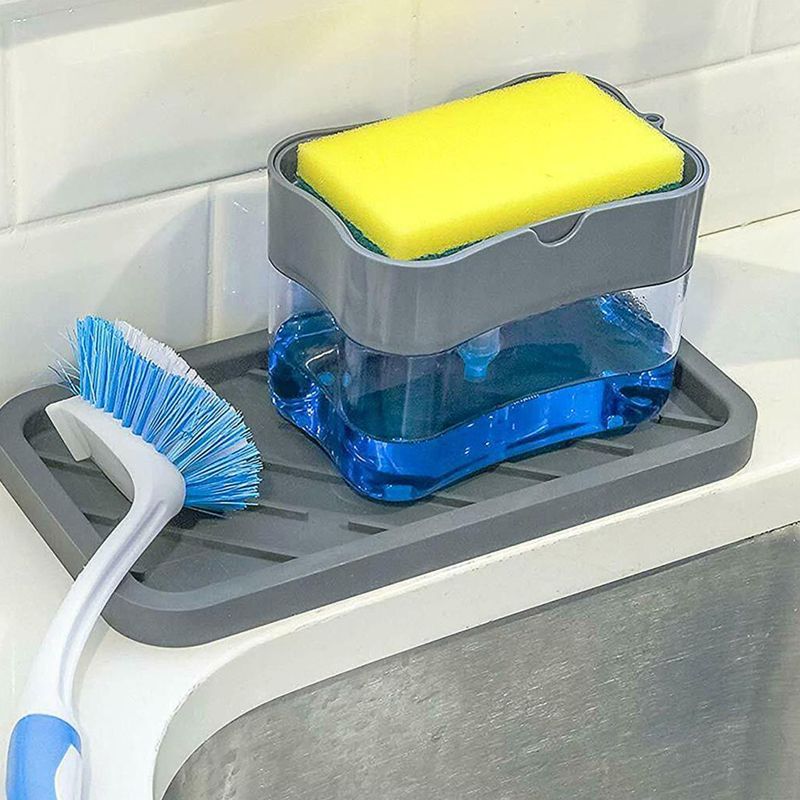 ✓  Package list  :
1* Kitchen Soap Thrower
1* Sponge
Happy cleaning!