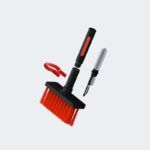 Keyboard Earphone Cleaning Kit
You know that your earphones and your computer or laptop keyboard can easily get very dirty and become a hotspot for germs and viruses! So do you at least clean them once in a while?
If cleaning your devices makes you lazy it means that you don't have the right equipment — as in, the Keyboard Earphone Cleaning Kit. This kit with nylon bristles, flocking sponge, high-density brush, metal pen tip, keycap puller, and dual head will work to reach difficult areas and make your tech devices spotless!
Order your kit and live germ-free!
✓ Separated Dual Head Design with a sponge, bristles, brush, and metal pen to clean your earphones, between keyboard keys, etc.
✓ Soft Brush Does Not Hurt Keyboard: nylon brush with moderate softness and hardness, three-row design with high elasticity.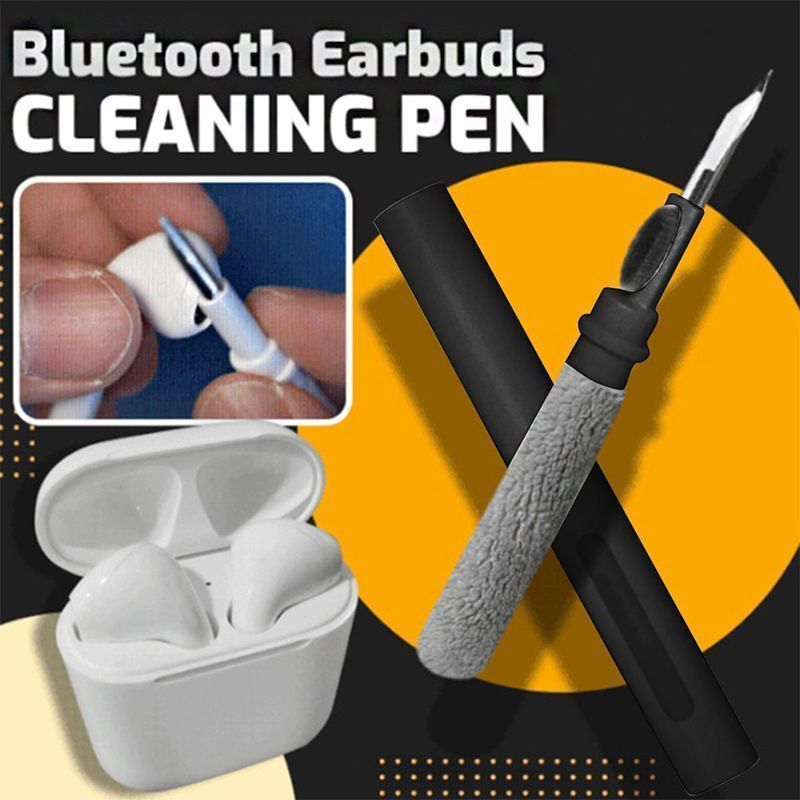 ✓ Easy To Use with key puller to clean between keys and remove keycaps to clean more thoroughly.
✓ 4 Cleaning Heads, multi-purpose, deep cleaning dust and stains from keyboard and more.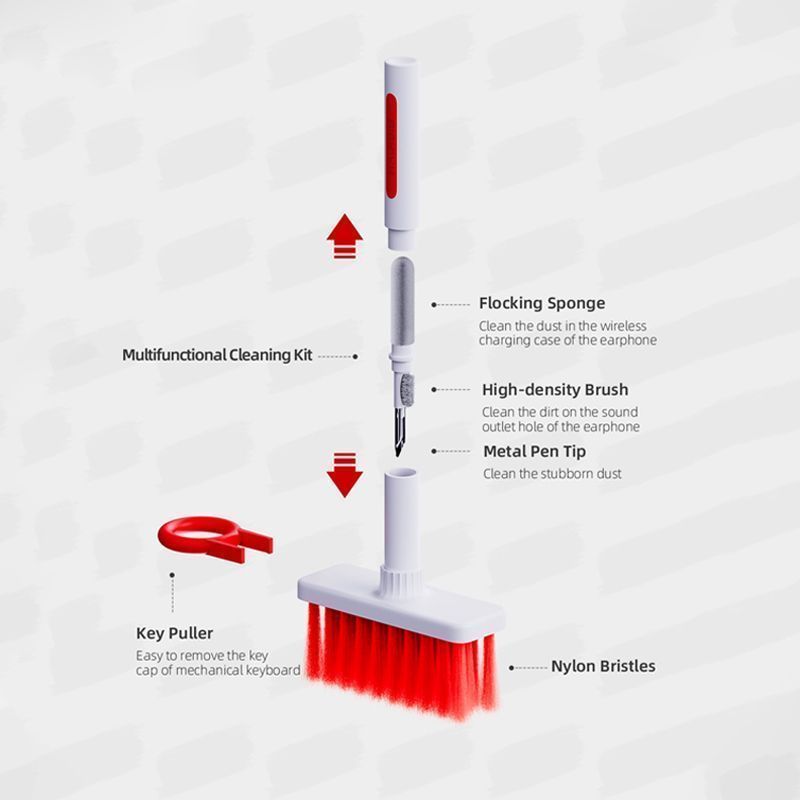 ✓ Specifications :
Material: ABS+nylon
Size: 150×80×28mm
Color: Red, White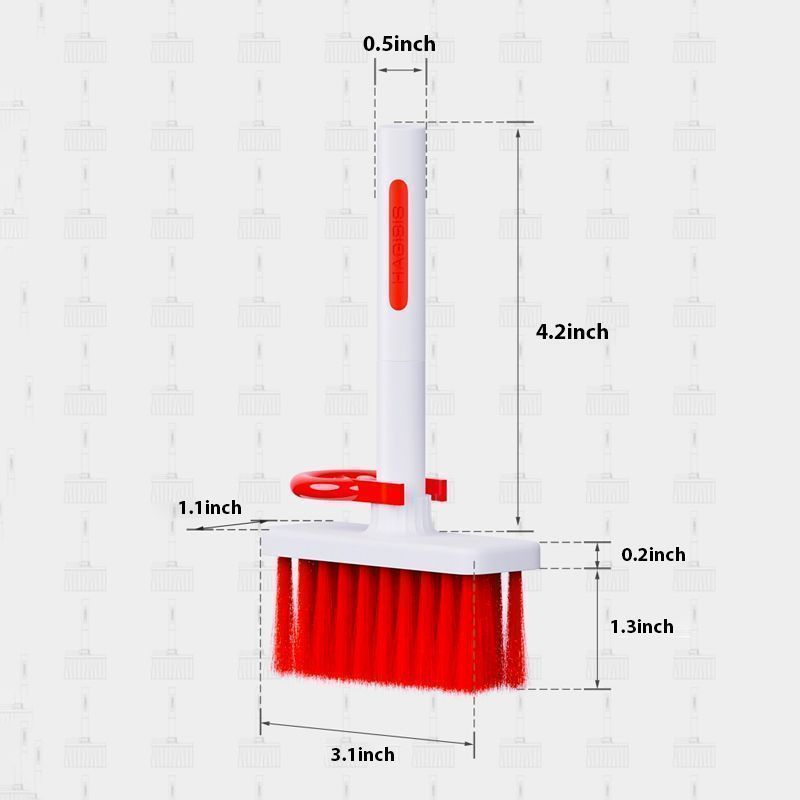 ✓ Package List :

Keyboard Earphone Cleaning Kit