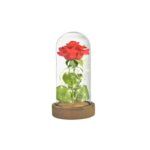 Eternal Rose Glass Dome
     "I'd rather wear flowers on my table than diamonds on my neck." 
is a famous quote from Emma Goldman, which means that happiness comes over richness. And it's totally true. Every time you offer a flower to someone, no matter how they're feeling, you'll get a smile in return. But real flowers tend to lose their vivacity and wither over time. But that won't happen with the Eternal Rosa Glass Dome.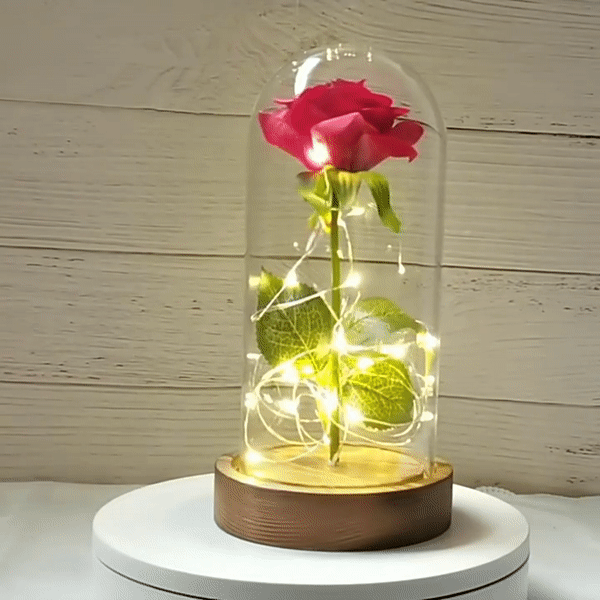 The Eternal Rose Glass Dome is an everlasting realistic rose that will fill any room and heart with great joy. Made with high-quality plastic, silk, and resin, makes it the perfect gift to show your loved one that your love is like that rose: will last forever! Protected by a resistant glass dome, this symbol of love will surely blossom happiness into everyone's heart. And the lights coming from it will enhance even more its beauty.
Surprise your better half with a gift that will stand by your side forever: the Eternal Rose Glass Dome.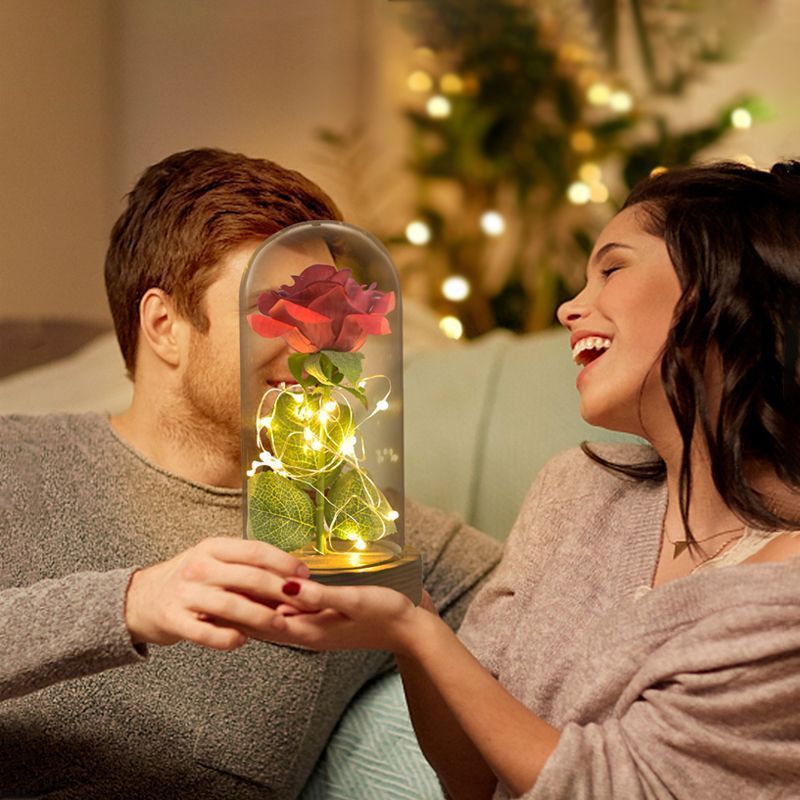 ✓  Roses are the eternal symbol of love.
✓  High-quality & durable glass, that protects the rose from the dust.
✓ Premium plastic & silky rose that gives it a realistic appearance.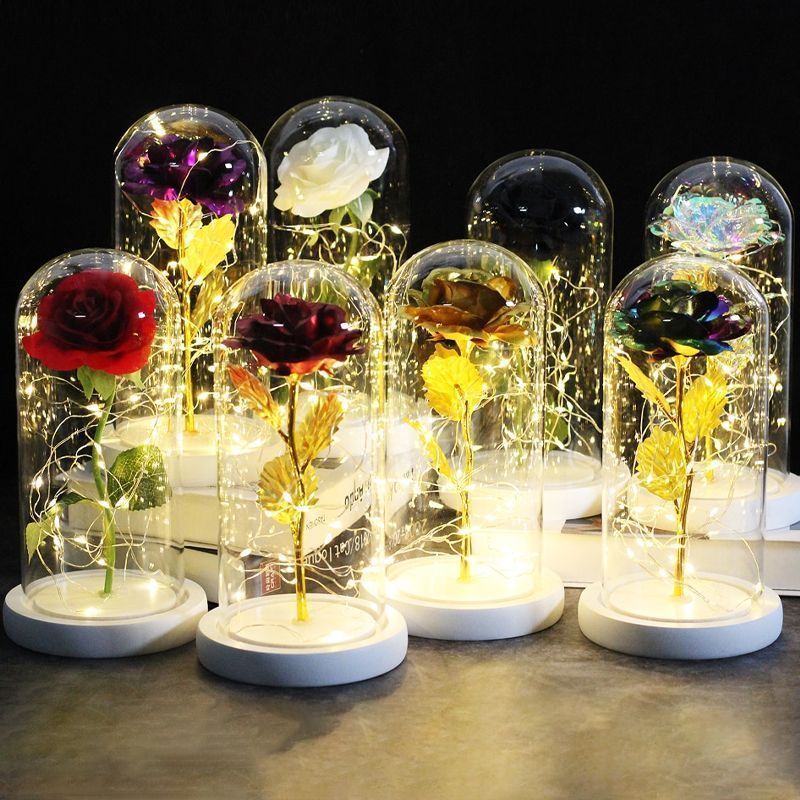 ✓  LED lights on the inside will enhance the beauty of the rose.
✓  Lights work with 3 AA batteries to save energy and electricity bills.
✓  Beautiful home decoration to add a simple beauty into any corner.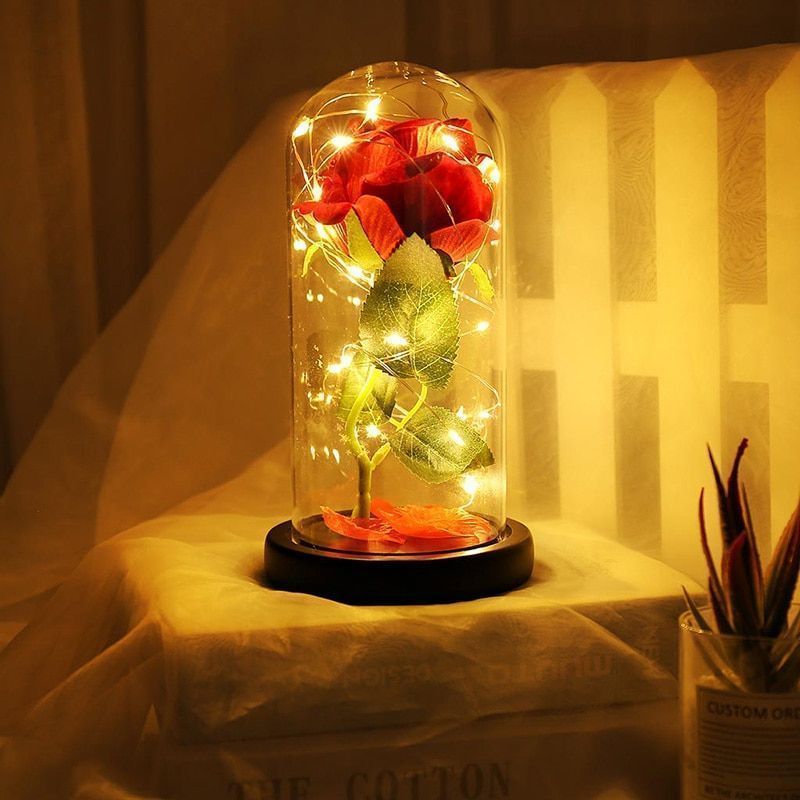 ✓  Elegant, classic & romantic gift for your loved ones
✓ Perfect for Valentine's Day, birthday, wedding proposal, Mother's Day, or any day.
✓  Perfect gift idea to show someone that your love for her/him is forever.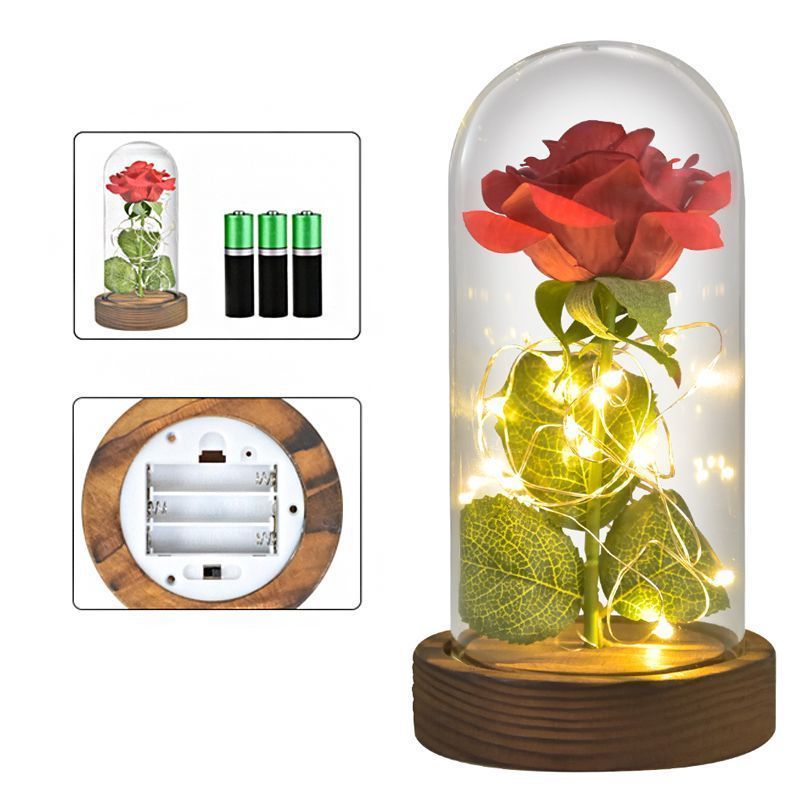 ✓  Specification :
Dome material: Glass and Premium Plastic
Dome size: 4.92" x 9.05"
Rose material: resin and silk
Rose size: 3.74" x 7.28"
Rose color: Red, blue, gold
Lights: LED lights
Battery: 3 AA batteries (not included)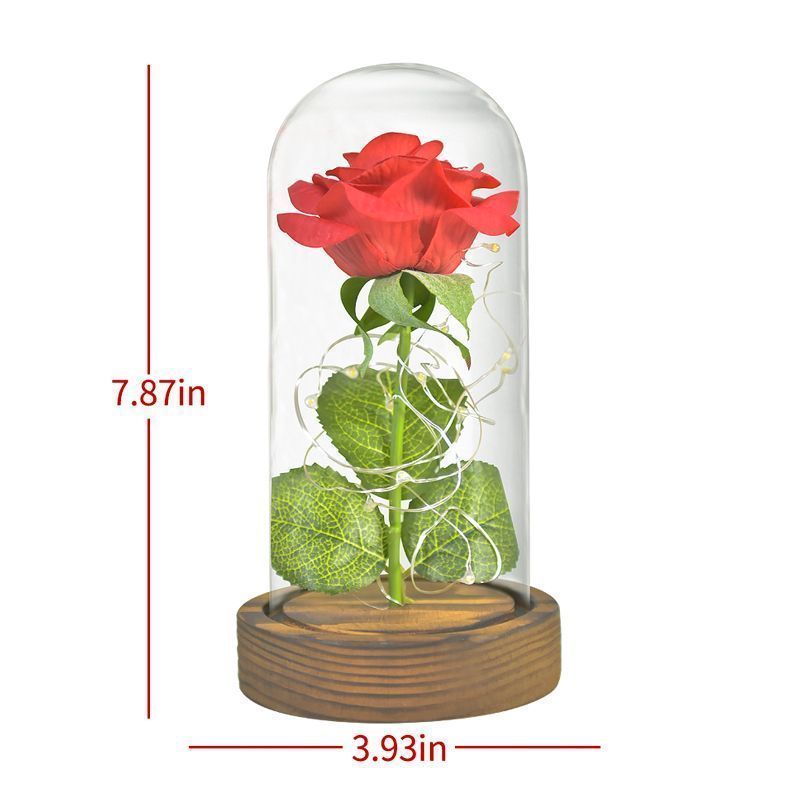 ✓  Package list :
1* Eternal Rose Glass Dome