Description

Closet always in a mess? High shelves are hard-to-reach and kept unused? It's time to have a neat room with nothing being out of reach with our Closet Caddy Box!
This Closet Caddy Box will give you more space to organize your items, and with the lifting arm, you will be able to lift up and down with zero effort! In other words, The Closet Caddy Box will give a new life to your closet as the clearest and neatest place of your home, especially that nothing will be out of your reach anymore!
Say goodbye to messy clothes and dangerous stools by welcoming The Closet Caddy Box!
✅ The closet caddy box will give your closet more space to organize your items more neatly.
✅ Easy & convenient caddy box that helps you retrieve items from high shelves and safely put them away.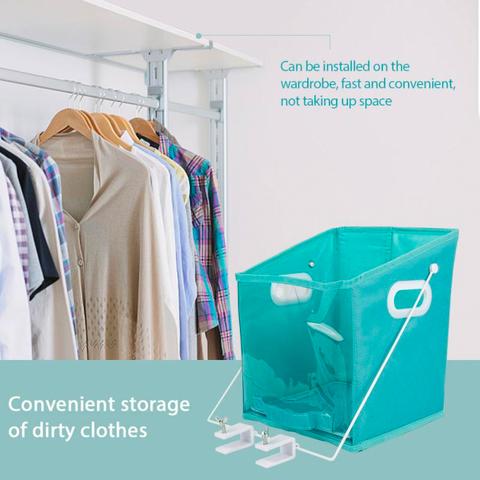 ✅ Premium quality material that is built to last.
✅ Easy to install & attach into the wood and wire shelves safely.
✅ Easy up & down for quick and easy storage.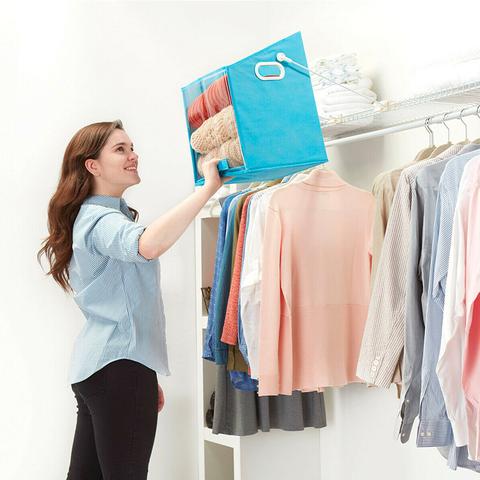 ✅ Strong with large capacity that can hold up to 4kg.
✅ Perfect to store anything, including clothes, toys, towels, tools, linens, and more.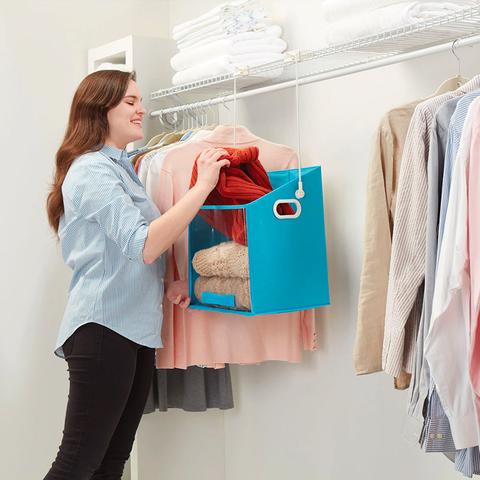 ✅ Specifications :
Size: 41*32*3cm
Weight: 800g
Material: Oxford
✅ Package List :
1* Caddy Box
If you want to hear what others think about this product, see the
Reviews and photos
below. They're all unedited, honest reviews from real customers just like you.

/**/