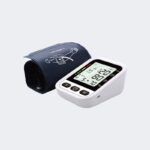 Blood Pressure Monitor

If your blood pressure is constantly changing or you are suffering from chronic blood pressure issues, then you need to monitor yourself 24/7 wherever you are. Plus, many people with blood pressure problems don't even experience symptoms, which may put anyone at an increased risk for heart failure, stroke, among other things. So to save your life from this Silent Killer, you need to have The Blood Pressure Monitor!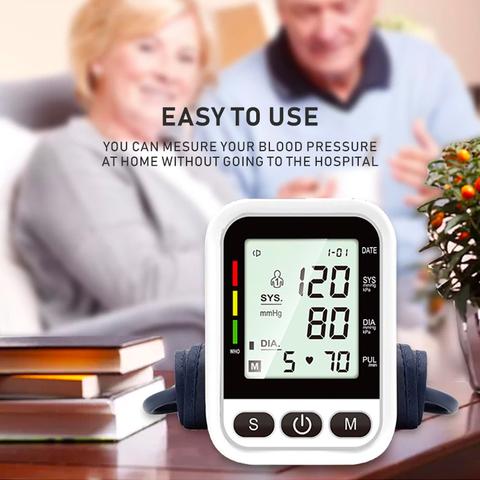 The Blood Pressure Monitor can automatically measure your blood pressure and heartbeats safely and efficiently. You just need to put the cuff around your arm and click one button to get very accurate reads, as simple as that! The Blood Pressure Monitor will make a massive difference in your life and will help you live longer!
The Blood Pressure Monitor is THE gadget you need to save your life!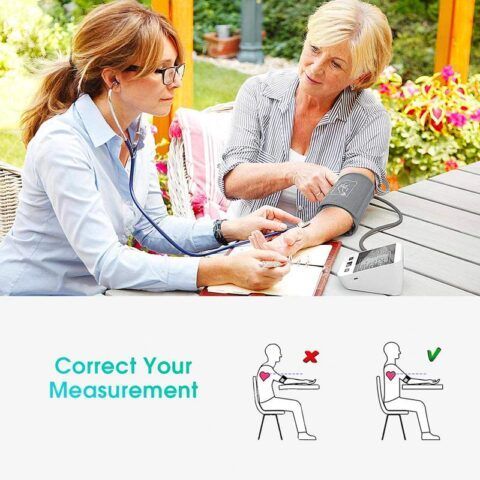 ✓  The blood pressure monitor will help you maintain healthy and stable blood pressure by measuring it effectively whenever you want.
✓  Arm type design for easy, quick, and convenient use anytime.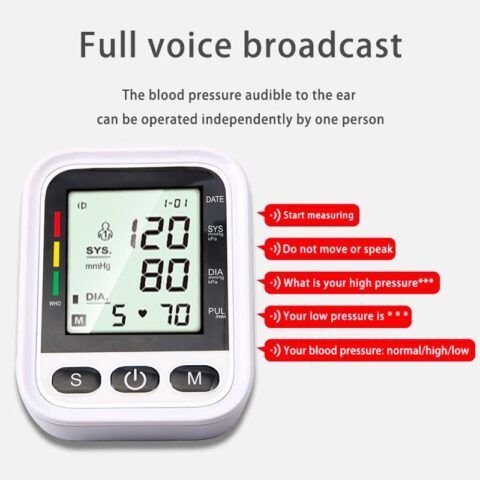 ✓  LCD LED display that shows big and clear numbers that are easy to read by elders.
✓  Intelligent pressurize & decompress design that can also monitor your heartbeats.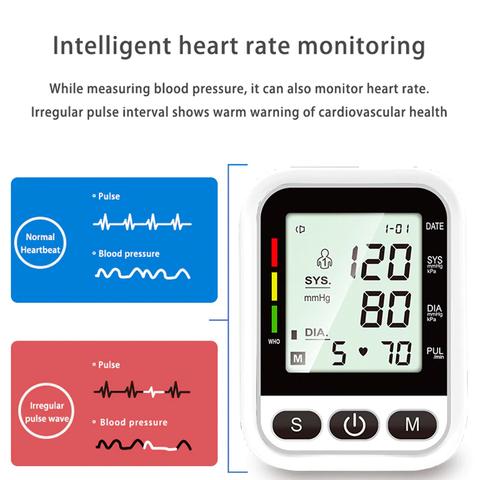 ✓  Fully automatic blood pressure machine that starts calculating once you press a button.
✓  Large & adjustable cuff that can fit all people regardless of their shape and size.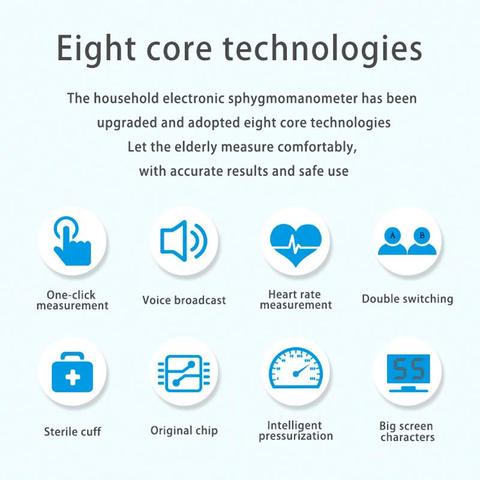 ✓  Accurate, safe & reliable machine that was clinically tested and approved by the FDA and CE.
✓  Compact, lightweight & easy to carry to keep with you everywhere you go.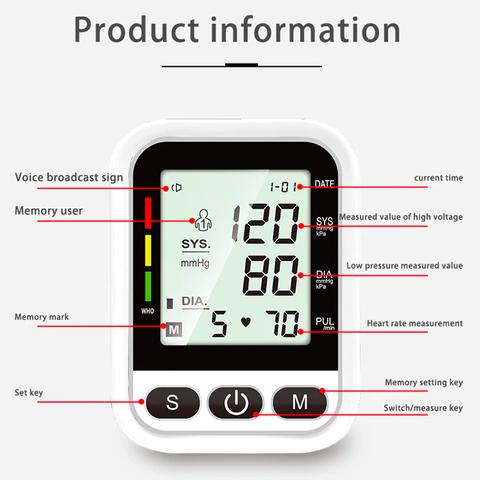 ✓  Specifications :
Material: ABS + Acrylic
Size: Blood pressure measurement
Application: ARM
Power By: USB Interface or 4*AA 1.5V Battery
Suitable Wrist Circumference: 22-40cm / 8.66-15.74in
Display: LCD digital display
Application: Upper Arm
Use for: Blood & Pulse
Blood Pressure Measurement: Pluse: 40-199times/min
Resolution: 0.1kPa (1mmHg)
Measurement mode: Oscillometric method
Private mold customized: Yes
Weight: 450g
Pulse Rate: 40-165 times/ min
Pressurization: Automatic Pressurization Mode
Size: 115mm(L)*90mm(W)*60mm(H)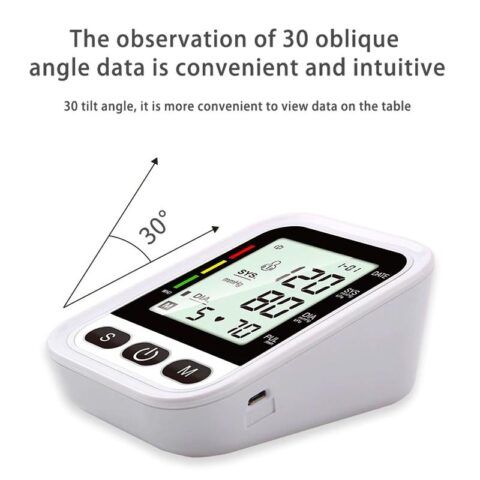 ✓  Package List :
1* Blood pressure monitor