Description

Nothing makes summer better than barbecues with the family, but no one likes burnt food, obviously, and no one would volunteer to clean the messy barbecue afterward! Everyone wants a smooth lunch, delicious food, and not a lot of mess to deal with when the fun is over.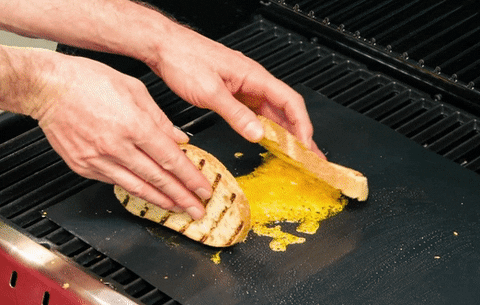 Without our Barbecue Grill Mat, your BBQs will never be perfect! The Grill Mat is made of premium non-stick material to ensure that your steak, sausage, and hamburger burns less quickly. It also can prevent the unhealthy disadvantages that can occur during the BBQ, including burning and allowing the meat fat from creeping into the barbecue. You can use the BBQ grill mat in your oven and microwave, too!
Finally, your barbecues will never be easier with the BBQ Grill Mat!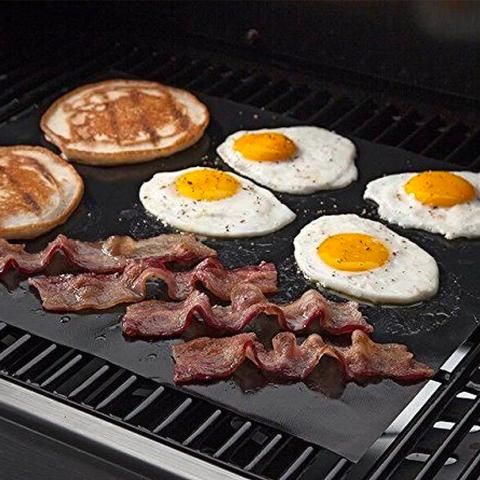 ✅ The barbecue grill mat will keep your food from sticking to the grill or falling between grate.
✅ Non-stick & high-temperature resistant material to ensure your food is perfectly grilled.
✅ Reusable & easy to clean grill mat that can be washed with water to dry in the sun and be ready to be washed again.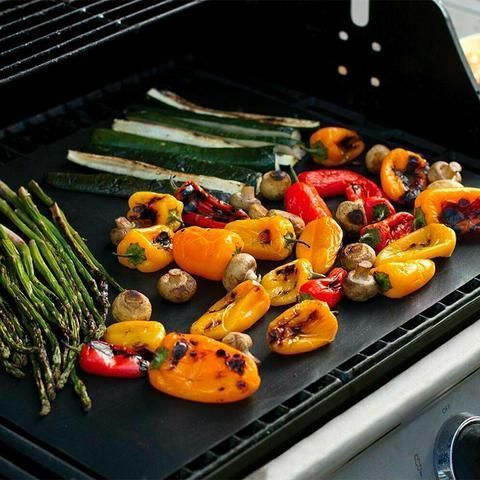 ✅ High-quality, durable & non-toxic BBQ mat to ensure the safety of your food.
✅ Multifunctional as it can also be used as a plate to keep your food from falling when microwaving your food.
✅ Suitable for your barbecue, oven, and microwave.
✅ 100% safe & useful in collecting the oil when barbecuing your favorite food.
✅ Specifications :
Size: 400*30MM
Material: Base cloth glass fiber cloth + Teflon coating
Style: Barbecue Mat
Color: Black/Beige
✅ Package List :
1* BBQ grill mat
If you want to hear what others think about this product, see the
Reviews and photos
below. They're all unedited, honest reviews from real customers just like you.

/**/