Anti-spill Pet Water Bowl
Tired of cleaning after your dog? The day you get the Anti-spill Pet Water Bowl will be the last day you will have to deal with water splashing on the floor and on your dog's hair.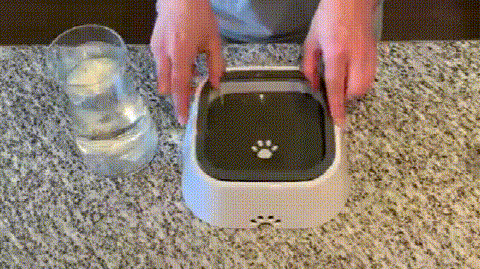 This bowl automatically adjusts itself to keep your dog or cat comfortable while drinking and prevent choking by producing only a small amount of water out of its central hole to slow down the drinking speed of your pet. When your pet's tongue touches the floating disk, it sinks and the water undulates.
Keep your pet hydrated in the right way with the Anti-spill Pet Water Bowl!
✓  Anti-spill; the water surface of the bowl adjusts automatically to your pet and slows down the drinking process to prevent choking and water from spilling/wetting pet's fur.
✓  Anti-dust top silicone plate that prevents dust from accumulating.
✓  Multi-functional & practical with 1.5L water capacity; you can use it as a water bowl or feeding bowl for your dogs and cats.
✓  Detachable design (pressure water border, floating plate, water bowl) that makes it easy to clean & maintain.
✓  Durable ABS material & waterproof bottom to prevent slipping when your pet is drinking.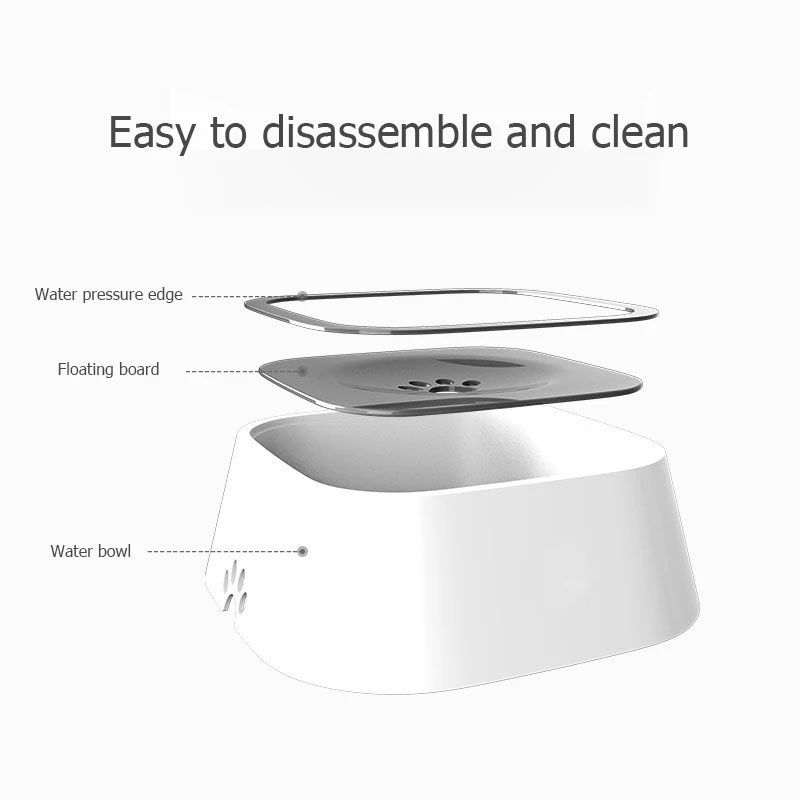 ✓ Specifications :
Material: ABS
Color: White
Capacity: 1.5L water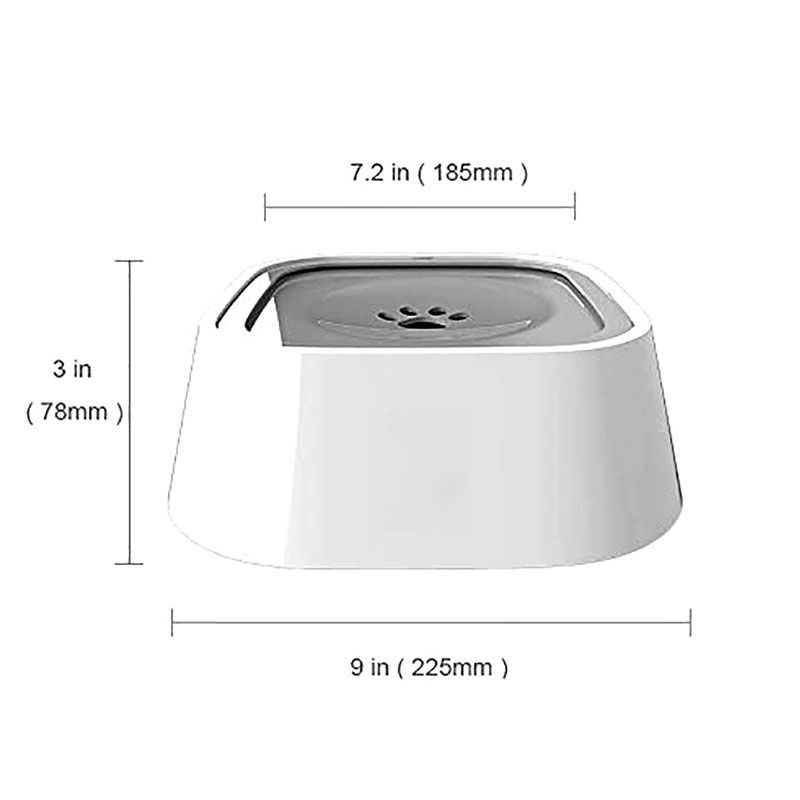 ✓ Package list  :
1* pet water bowl