Description

As a new parent, are you frustrated with the lack of storage space in regular bags? It's important to carry everything your kid needs, be prepared for anything, and find what you packed at the reach of your fingers every time! This is why you need The All-In-One Mommy Bag!
This is, officially, the world's best diaper bag because it will carry your baby's everyday essentials easily by giving each item its special space to prevent you from digging and looking. The Mommy Bag comes with a large capacity that features special milk bottle pockets with an aluminum foil thermal insulation to keep them warm, waterproof pocket for dirty/wet clothes, side pockets for the tissues and water bottle, safety backside pockets, and more! You can choose between wearing it as a backpack or attach it to the stroller with special hook belts for a more comfortable experience!
Dealing with a child outside your home will become much easier with The All-In-One Mommy Bag! Order Yours NOW!
✅ The all-in-one mommy bag is a must-have item for all parents to keep their child's items organized and ready for any emergency.
✅ Multifunctional as it can be carried as a backpack that can also be attached to the stroller for more convenience.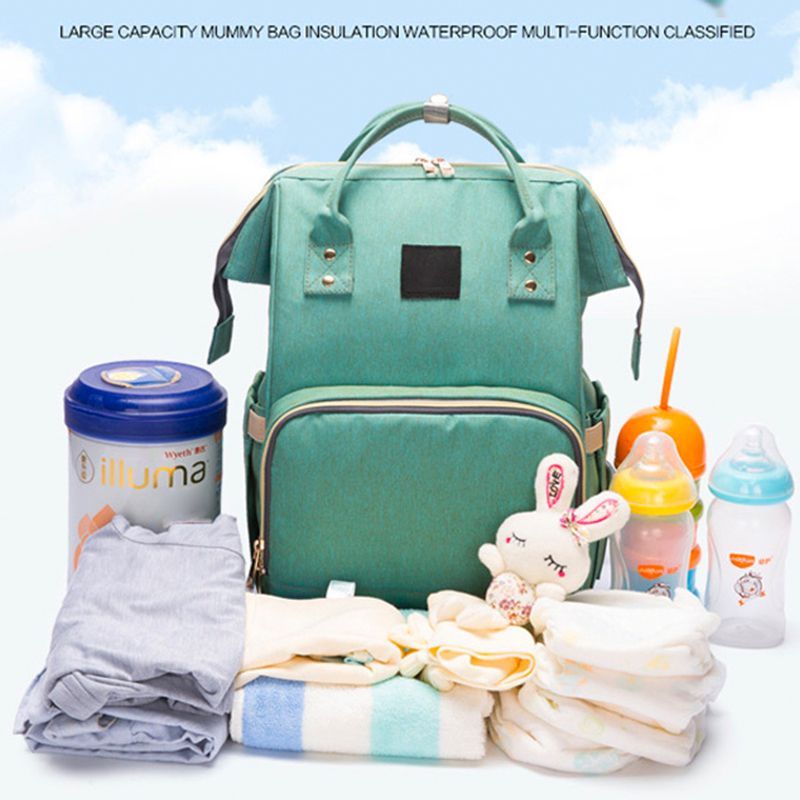 ✅ Milk bottle pockets with aluminum foil thermal insulation to keep them warm and ready.
✅ Special waterproof pockets where you can keep the dirty and wet clothes.
✅ Large capacity & multi-pocket to help you carry everything you need easily.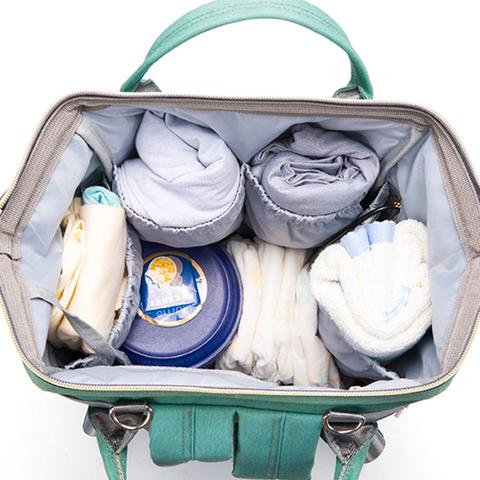 ✅ Easy access to all pockets to have everything ready to use quickly.
✅ Side pockets for the water bottle, tissues, and anything that is constantly needed to grab easily without opening the bag.
✅ USB phone charge interface to help you charge your phone on-the-go!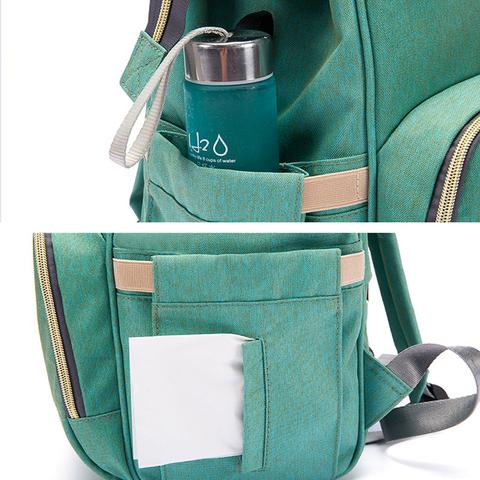 ✅ Waterproof & dirt-resistant bag to never worry about the items getting wet when it's raining.
✅ High-quality material that is anti-wear and stain-resistant to provide a safe and hygienic space for all your baby things.
✅ Compact & stylish carrying case that you can take everywhere, to shop with, and travel with.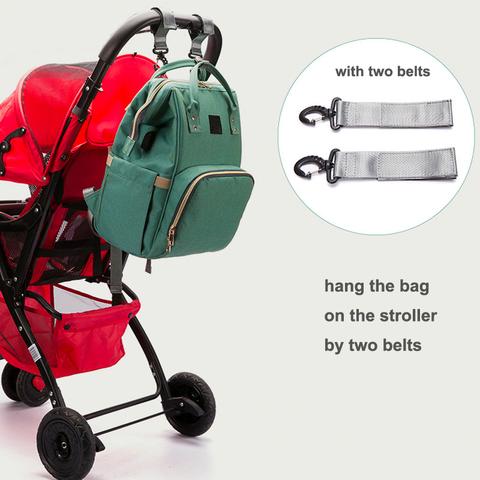 ✅ Specifications :
Style: Backpack
Main Material: Polyester
Closure Type: zipper
Size: Extra Large
Item Width: 27cm
Item Length: 18cm
Item Weight: 0.7kg
Item Height: 42cm
Pattern Type: Solid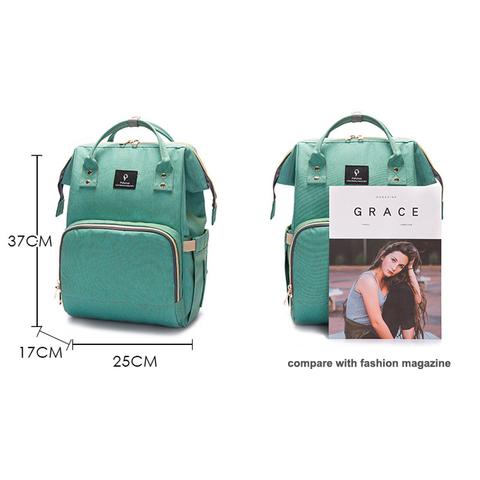 ✅ Package List :
1* Baby bag
If you want to hear what others think about this product, see the
Reviews and photos
below. They're all unedited, honest reviews from real customers just like you.