Description

Do you love avocados and guacamole? This fruit is one of the healthiest, most delicious fruits out there that should be consumed every day. But to prepare it, you will have to deal with a lot of mess, stickiness, and even injured fingers!
Eliminate all this trouble and get the 3 in 1 Avocado slicer! This great kitchen gadget has it all as it will help you remove the pit with one quick twist, peel the avocado, and slice it into little even slices without any mess. It's comfortable to use with a non-slip grip to ensure your safety and the perfectness of the dish you are making.
The 3 in 1 Avocado Slicer will help you be your own professional chef!
✅ The 3 in 1 avocado slicer will cut, slice, and remove the pit with a simple twist.
✅ Ergonomic design with non-slip split to help you deal with your avocado easily and without hurting your hand.
✅ Multifunctional avocado tool as it removes the pit with one twist, cut the ripe with a sharp blade, and slice the fruit into seven perfect pieces.
✅ Eco-friendly & safe material that can prevent oxidation and preserve your food.
✅ Compact, lightweight & easy to use for a perfect peeled and sliced avocado.
✅ Safe to wash in the dishwasher.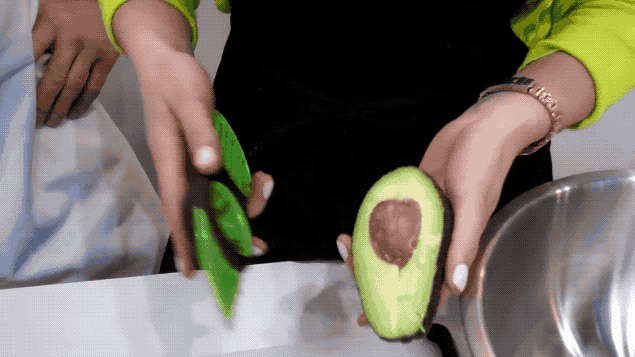 ✅ Specifications :
Color: green
Material: ABS
Size (approx): 20*6*3cm
Weight: 75g
✅ Package List :
1* Avocado cutter