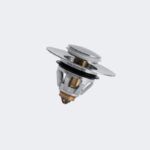 Universal Sink Drain
It's important to keep both your basin and drain in the best possible condition. And if you are struggling with clogged ones, it's time to fix it!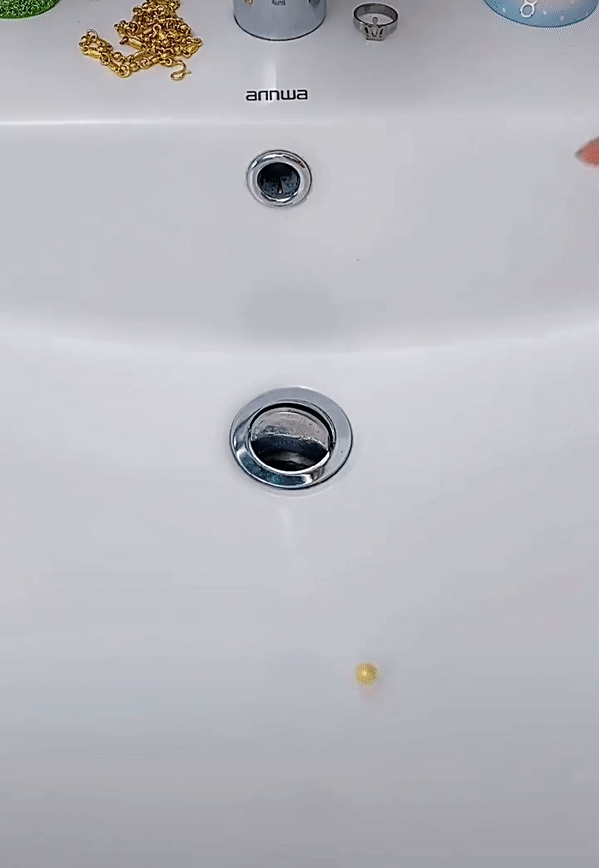 This high-quality and effective Universal Sink Drain can get the job done and make all of your kitchen sink duties a breeze!
What are you waiting for? Get yours now!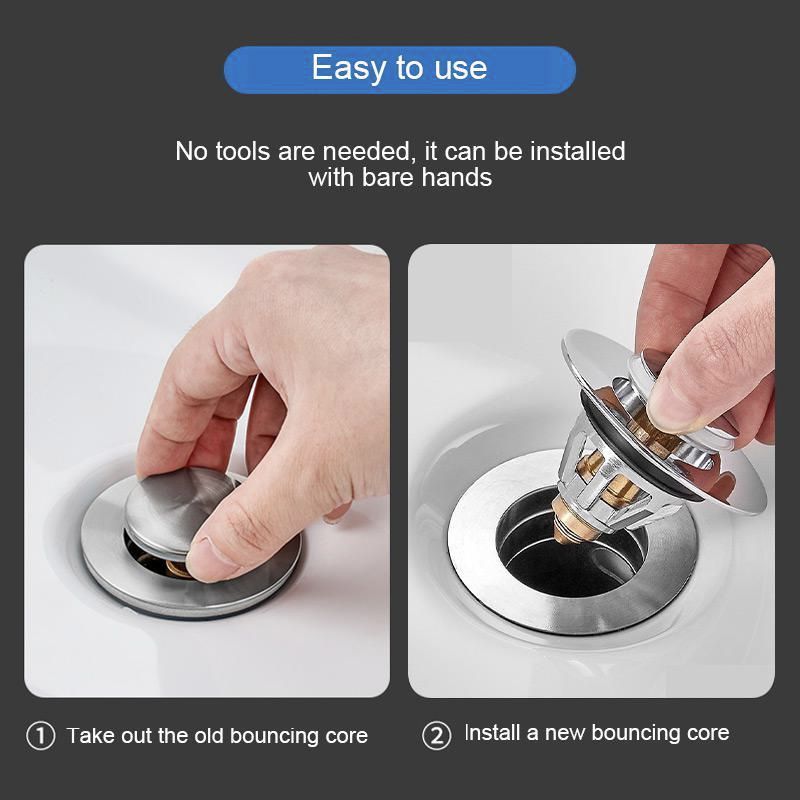 ✓  ANTI-CLOGGING DESIGN: The inner well-structured basket strainer neatly collects hairs, jewelry, dirt, and anything, preventing the drain from clogging up.
✓  2 IN 1 FUNCTION: Acts as a bathtub/ basin stopper and filter. A convenient push-button makes it easier to drain or fill the water.
✓  LEAKAGE PROOF: Structured with a thickened stepped silica-gel gasket, preventing water leakage.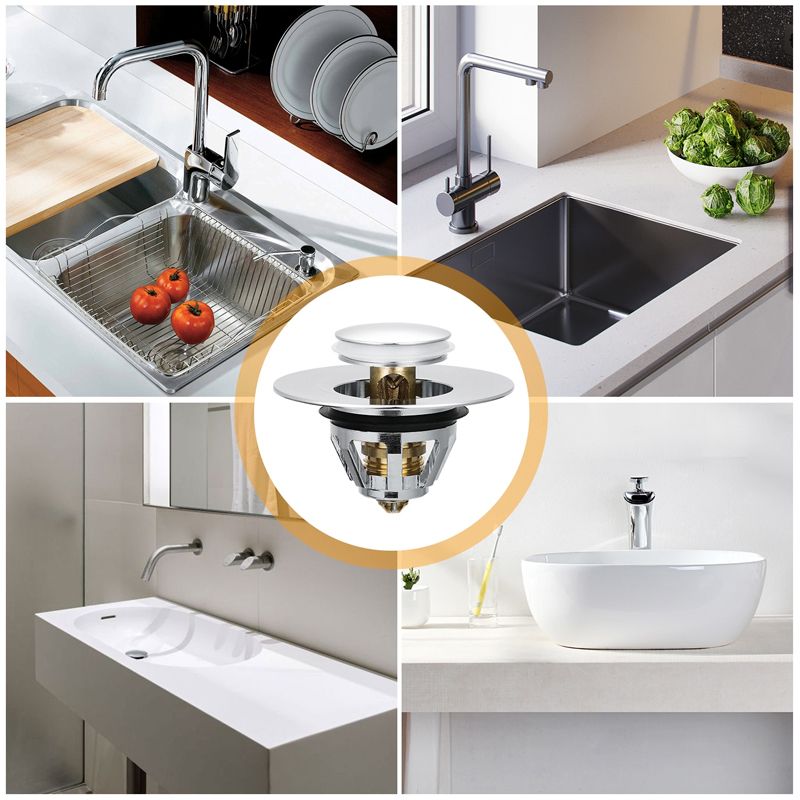 ✓  The Sturdy basket stopper is integrally molded and seamless! It will not tilt when you push the button, so you don't have to worry about sealing and drainage.
✓  The vessel sink drain is equipped with a  heavy brass nut, and 2 thickened stepped silicone gaskets, ensuring its leakage proofing and oxidation resistance ability.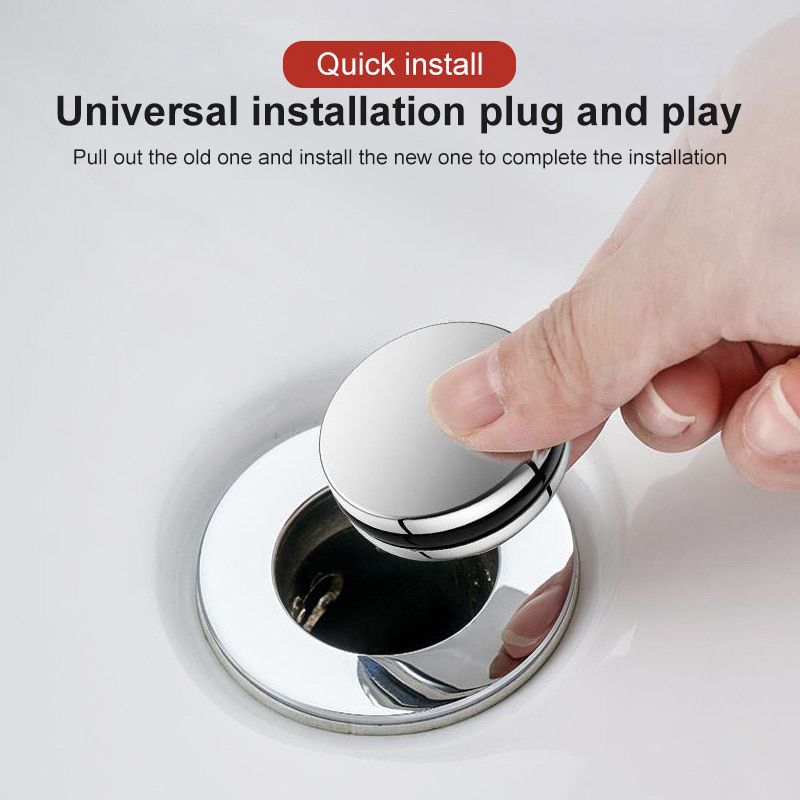 ✓  Easy to install featuring a simple structure and require no tools. Just take out the old one and insert the bounce core to complete it!
✓  Made of anti-explosion and anti-cracking thickened quality stainless steel material, with durability, flat and comfortable touching finish, can resist rust, corrosion, tarnish.
 
✓  Specifications :
Product name: Universal Sink Drain
Material: stainless steel
Size: as shown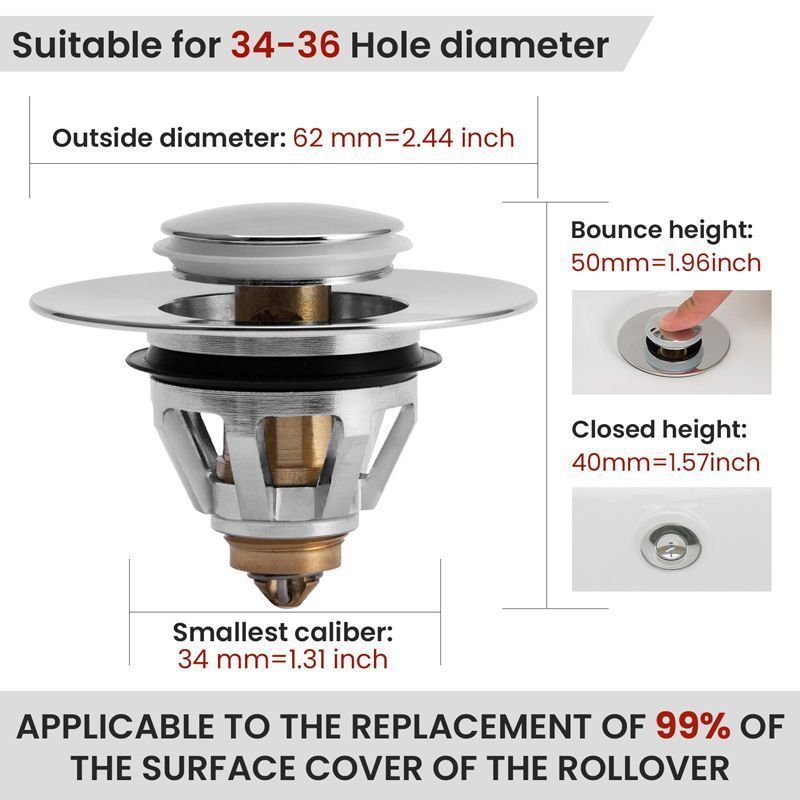 ✓  Package List :
1* Sink Drain