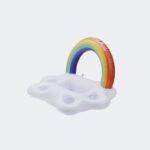 Summary Floaty Table
Fireworks, sunlights, ice cream,  beach, pool, outdoor games…There are plenty of reasons why we love summer! The Summary Floaty Table is just one more reason to love summer even more!
This is an inflatable table that floats on water and lets you enjoy a drink or meals at the pool or beach, watch something on your phone while swimming, or even play chess and other games while on picnics! Plus, it's toxic-free & shaped like a fluffy white cloud with a rainbow-like handle!
Hurry and enjoy maximum luxury outdoors!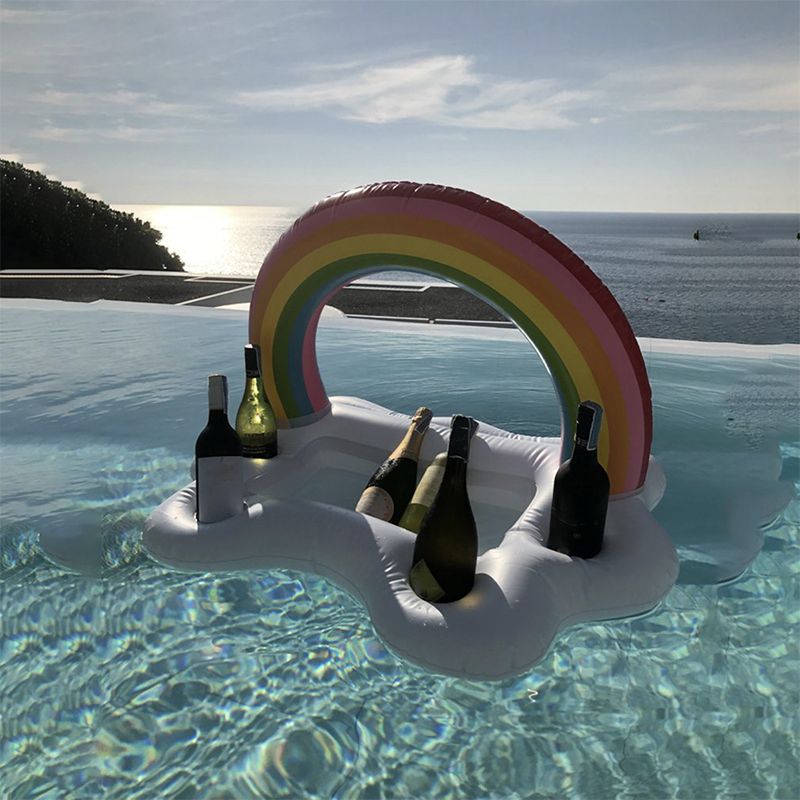 ✓  Toxic-free inflatable swimming bands that are perfect for learning how to swim.
✓  Easy to inflate/deflate or float to enjoy water time or during picnics, etc.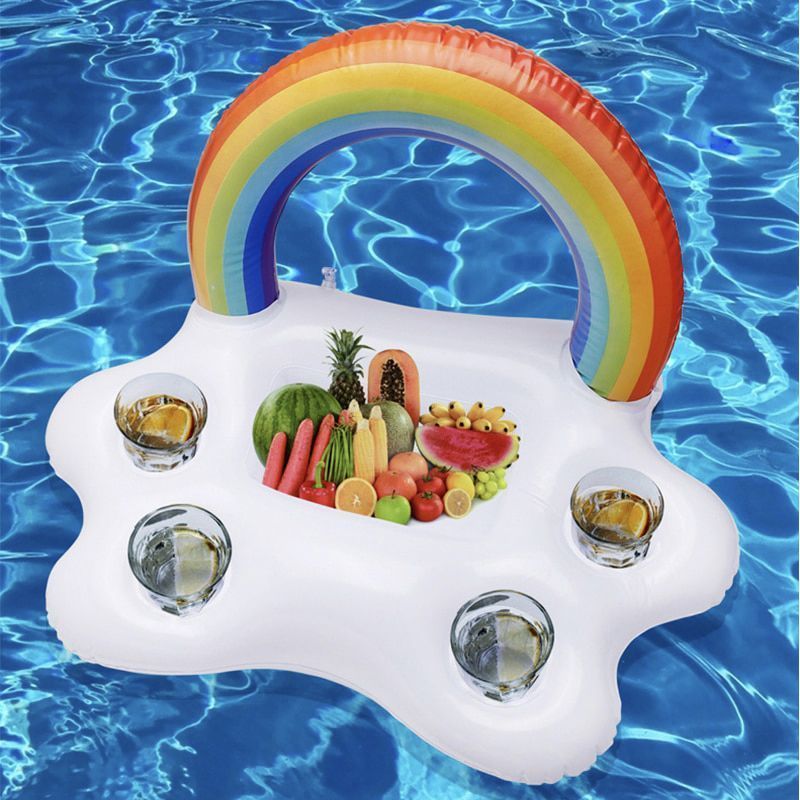 ✓  Lightweight so it's easy to carry and store anywhere.
✓  Comfortable to use so you have the freedom to rest your arms on it, place a bottle or glass of wine in its pockets, and even read, watch, play something with friends!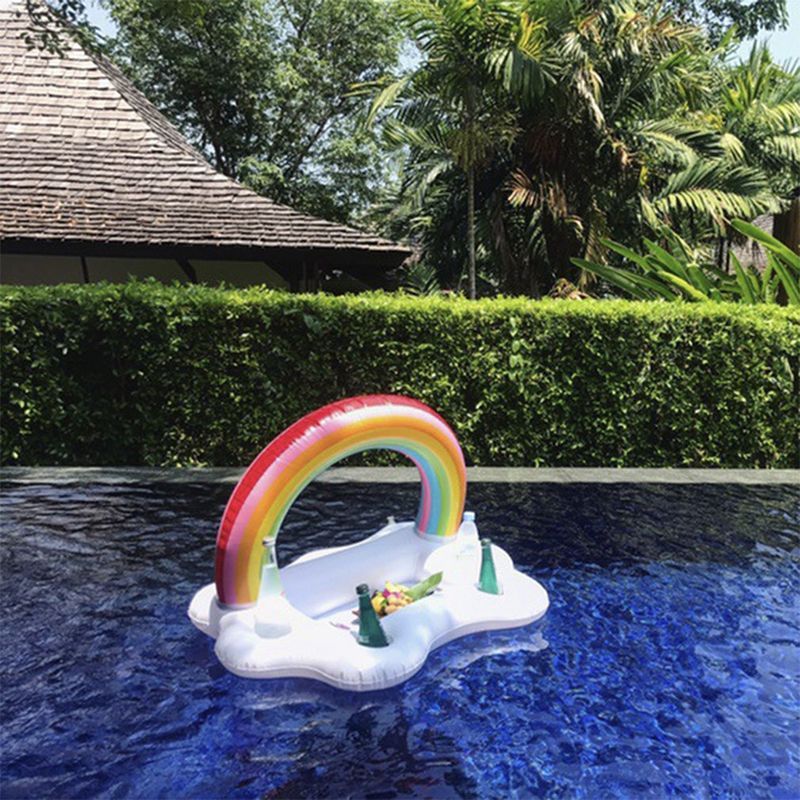 ✓  Beautiful rainbow and cloud design that makes any outdoor activity more fun!
✓  Durable eco-friendly material that lasts for so long.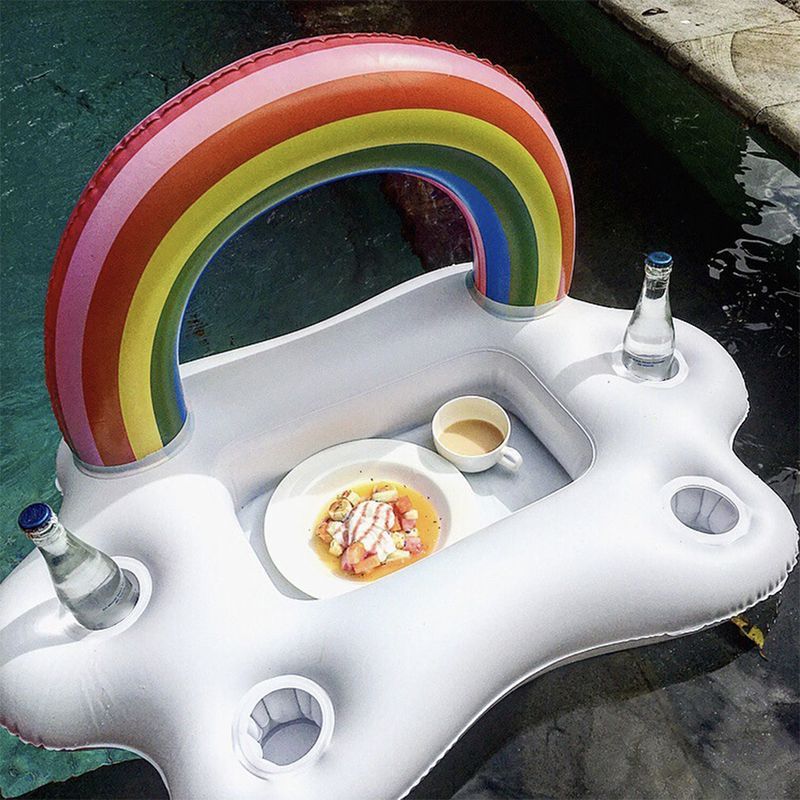 ✓  Specifications :
Material: PVC
Color: multicolor
Size: 900*500*500mm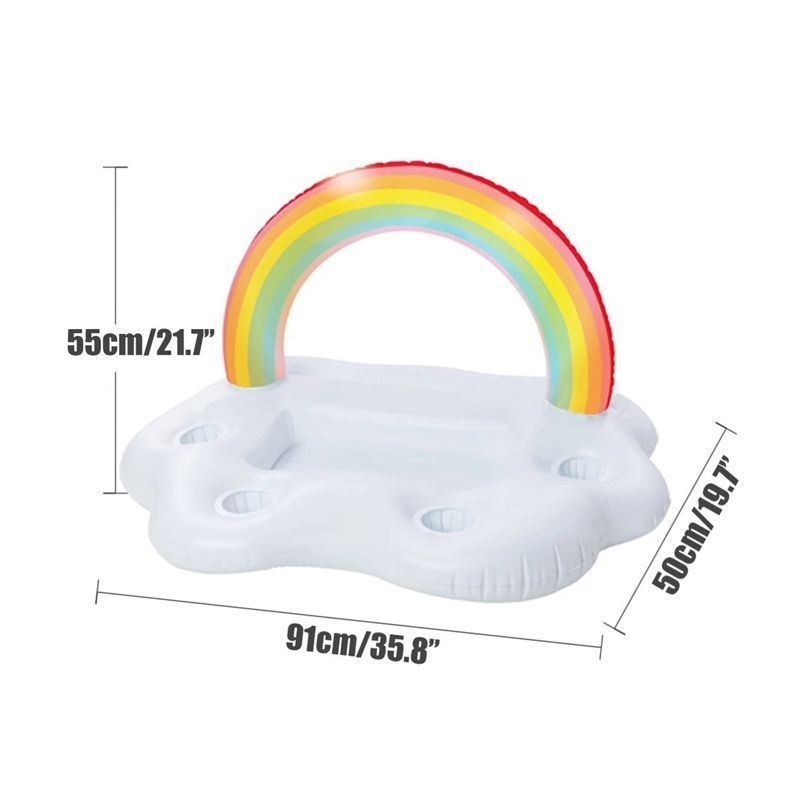 ✓ Package list :
1* Summary Floaty Table