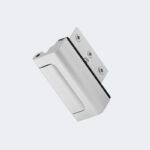 Home Security Door Hinge Lock
A deadbolt may keep out a casual thief, but a professional burglar will know how to get past it.
The Lock Metal Lock Home Room Anti Theft is the perfect solution for you. Our door lock is designed to withstand 800Ibs of force, making it 12 times stronger than a normal deadbolt. Plus, we equipped each door latch with 7 screws. Our spring-loaded design prevents children from opening the door to unknown people, giving you peace of mind when you're at work or out running errands.
Order and give any intruder a hard time before they give up!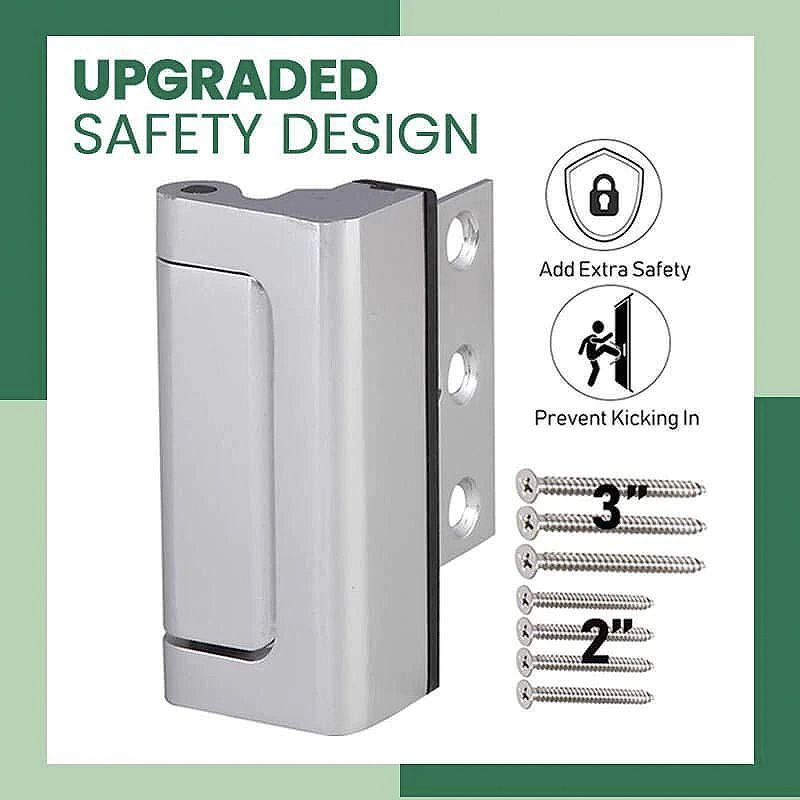 ✓ Won't open for burglars: no matter how hard an intruder tries to kick the door open, it just won't work!
✓ Keeps your kids safe: Spring-loaded design to keep children safe from opening the door to strangers.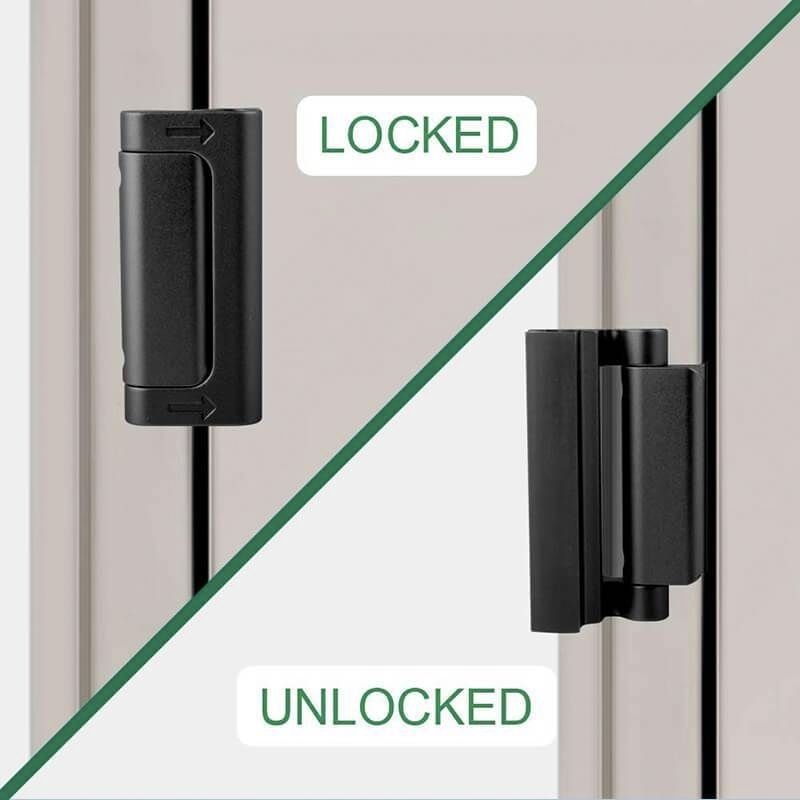 ✓ Solid and very hard to break: 3″ Stop metal construction for unbeatable strength.
✓ Easy to install: Mount security door lock in minutes with a power screwdriver or drill.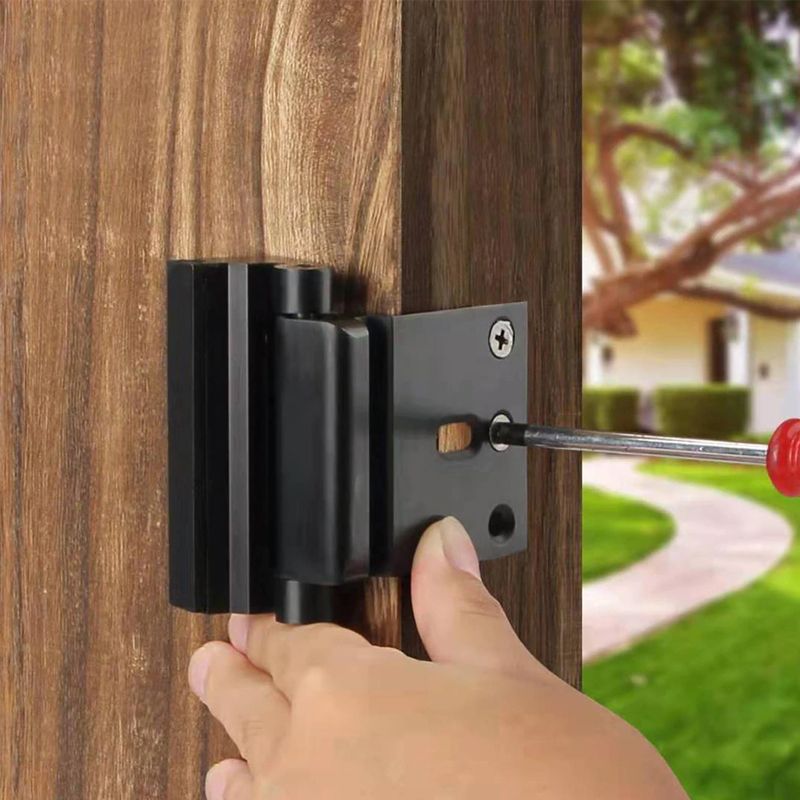 ✓ Versatile: Fits any inward swinging door.
✓ This door guard prevents breaking in but is easy to open in case of emergency when you need to be out of the house.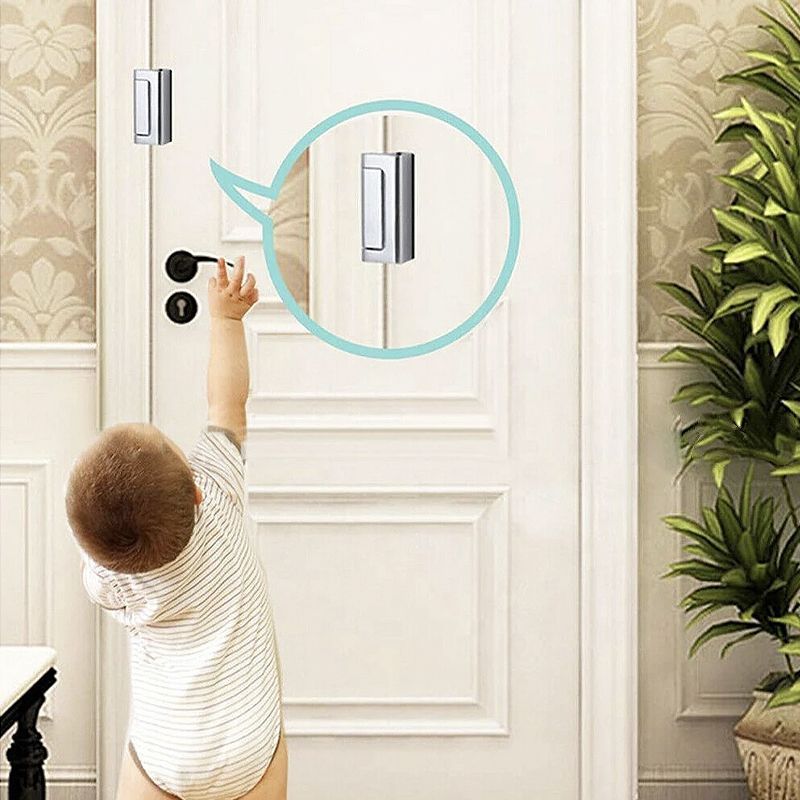 ✓ How to unlock it?
Place index finger on top of door lock security and thumb on the bottom.
Slide lock away from the base plate along with the door in the direction of the hinges, then pull outward.
No tools are required to open.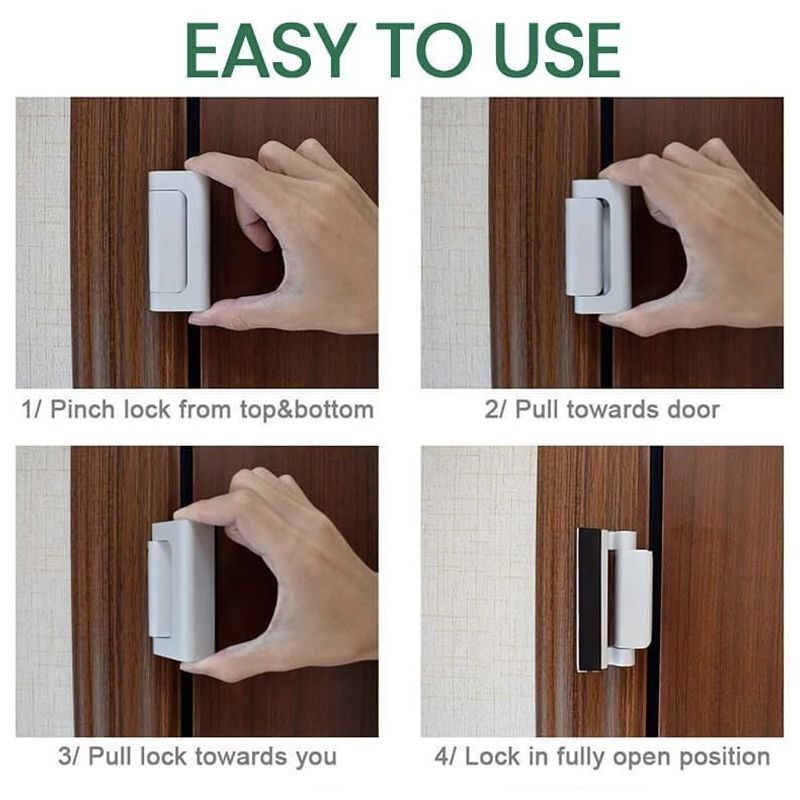 ✓ SPECS:
Material: Aluminum alloy
Color: As shown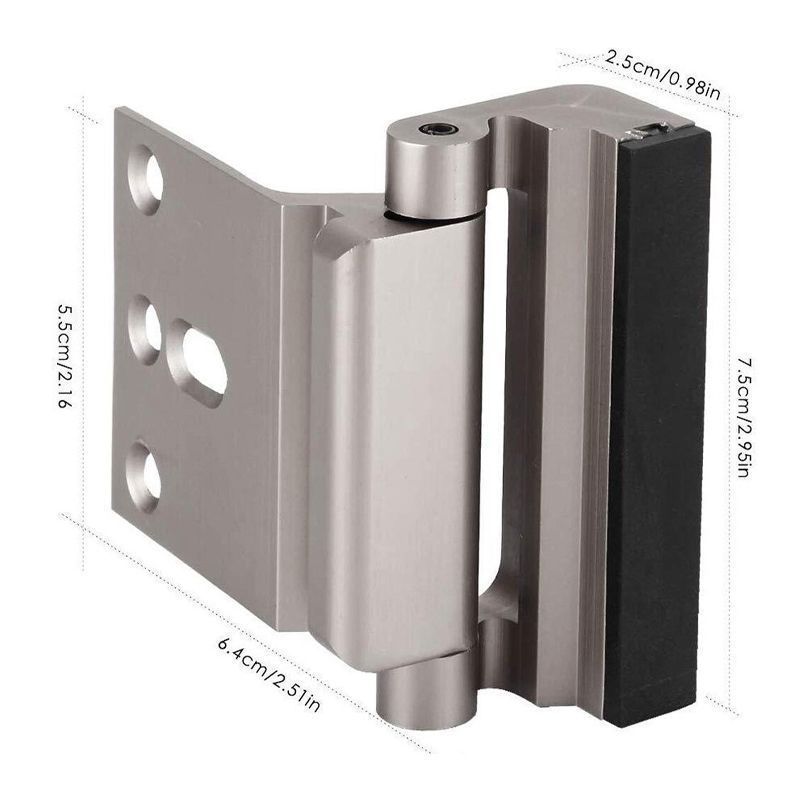 ✓ PACKAGE LIST:
1 x Home Security Door Hinge Lock