Heated Scarf

Too cold, too windy, and too snowy? You don't have to wear multiple sweaters and three pants at the same time to feel warm outdoors. We have for you a better solution…
Meet The Heated Scarf, the only piece of clothing that will provide you warmth and comfort. You just need to turn it on and you will feel a wave of warmth around your neck immediately! The Heated Scarf is also a massager that works on relaxing your neck and relieving pain by vibrating gently.
When trying The Heated Scarf, you will wonder how you survived previous winters without it!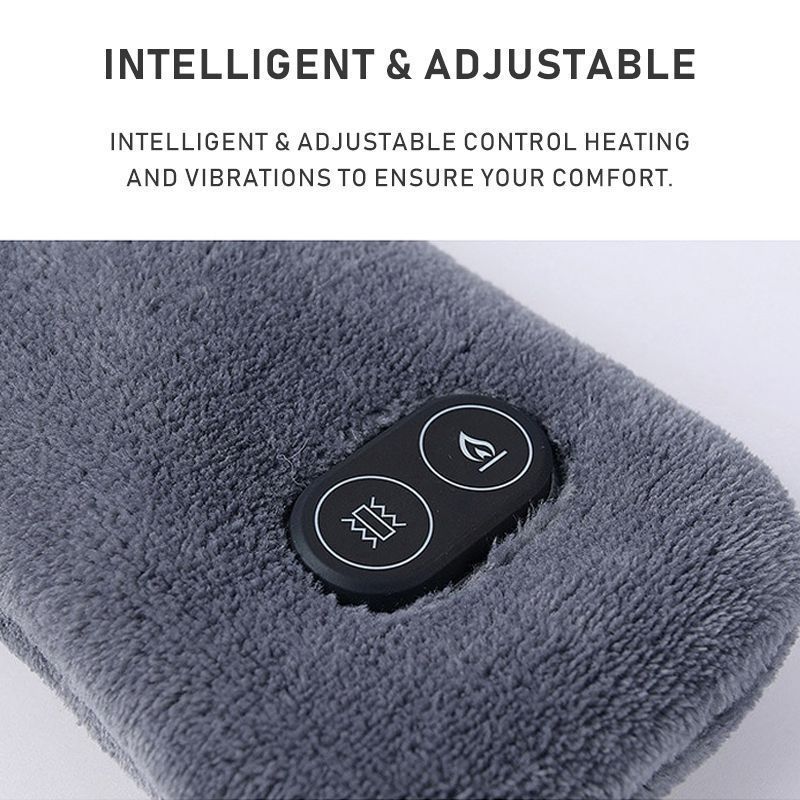 ✓ The heated scarf will keep you warm and relaxed by providing heat and massages.
✓ Three-speed heating modes & four-speed massage modes to choose from.
✓ Intelligent & adjustable control heating and vibrations to ensure your comfort.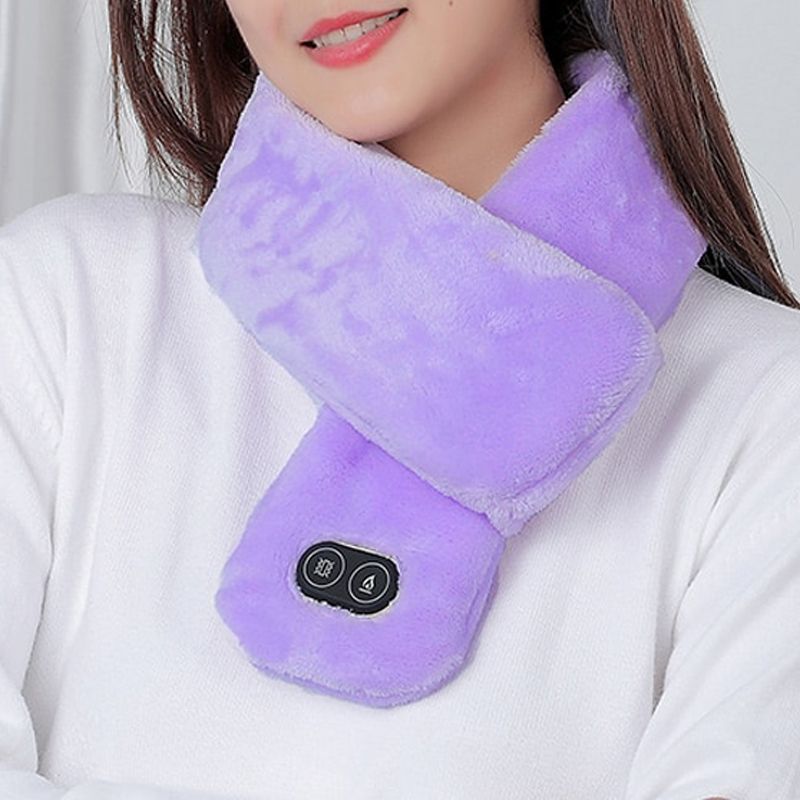 ✓ Effective scarf that can relieve neck pain with the warmth and vibrations immediately.
✓ 100% safe due to the multiple safety protection systems that conduct only heat and not electricity.
✓ Soft, breathable & delicate material that is skin-friendly and comfortable to wear.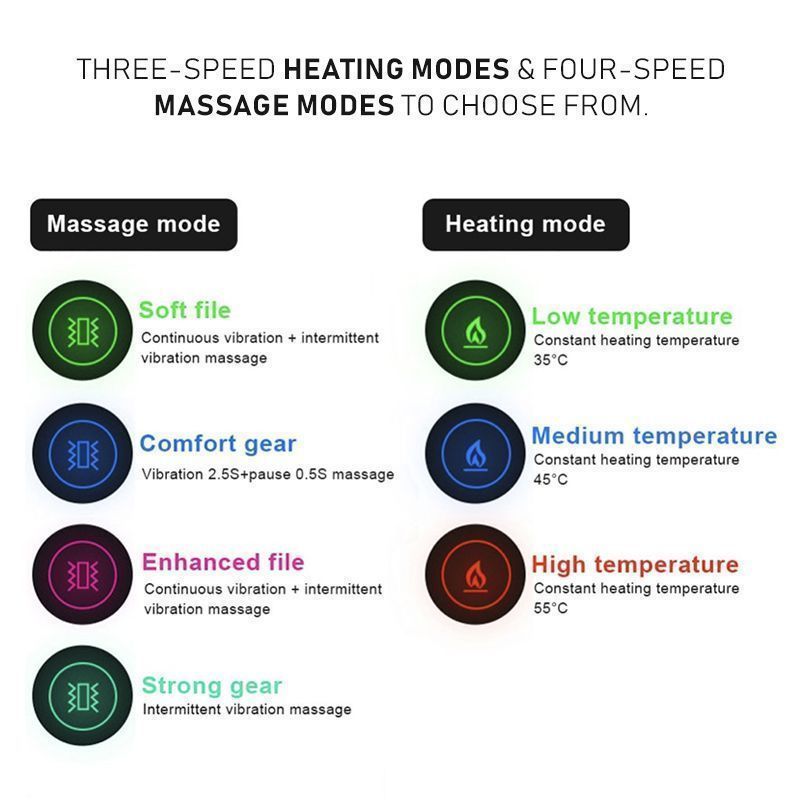 ✓ Waterproof scarf that is safe to wash whenever you need.
✓ Great holiday gift idea for your loved ones this winter.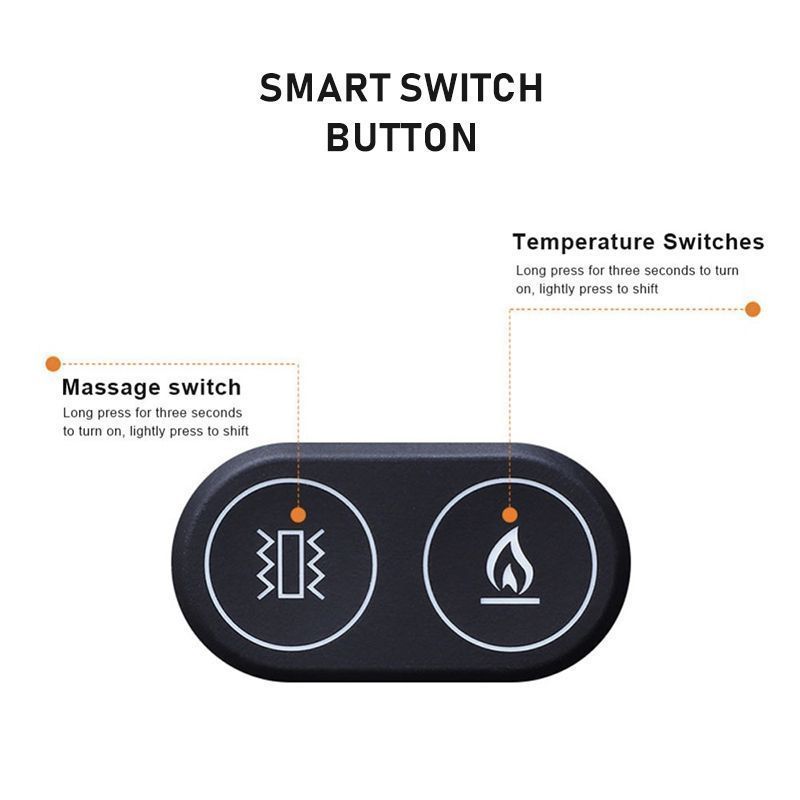 ✓ Specifications :

Material: polyester fiber
Size: 80*10cm/31.5*3.94in
Available colors: dark gray/light brown/sapphire blue/white/pink/light purple/red
USB output voltage: 5V
Product power: 6W
Heating mode: low temperature 35℃/medium temperature 45℃/high temperature 55℃
✓ Massage mode:
Gentle gear: continuous vibration + intermittent vibration massage
Comfortable gear: vibration 2.5S + pause 0.5S massage
Strengthen the gear: continuous vibration + intermittent vibration massage
Powerful gear: intermittent vibration massage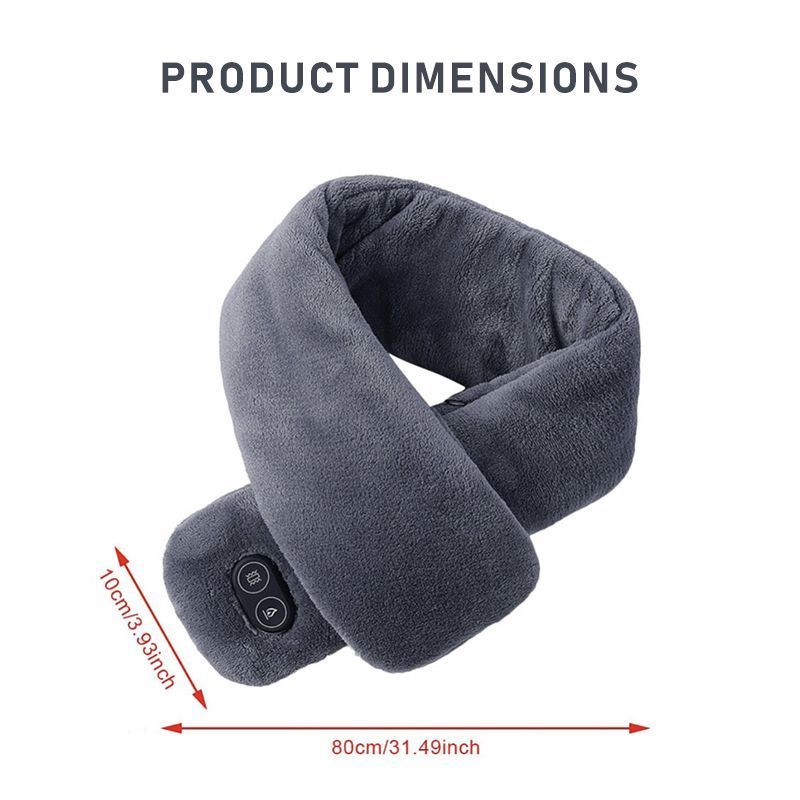 ✓ Package List :
1 * Heated massage scarf (power bank optional)
*Please note that our scarf is a USB heated scarf and does not contain batteries. You need to use your own mobile power supply, such as a power bank. The scarf has a mobile power storage bag and a USB charging cable