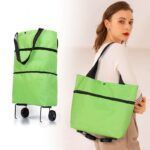 Foldable Shopping Bag
Don't you think it's time to stop using plastic bags and have a convenient and practical solution for shopping?
Meet our Foldable Shopping Bag that can be whatever you want in one minute! It's built with a unique structure and foldable wheels to allow you to use it as a trolley bag, shoulder bag, or handbag. It's extremely strong to handle heavyweight, has a large capacity for all your items, and waterproof material to keep everything dry and safe!
With The Foldable Shopping Bag, you will wonder how you lived without it before!
✓  The foldable shopping bag is made of durable & high-quality material and foldable wheels to withstand all of your shopping situations.
✓  Foldable design to quickly switch to a handbag or shoulder bag to help you carry it easily.
✓  Large capacity to contain all your items and even be a storage bag.
✓  Strong & sturdy material that can bear heavyweight up to 18kgs.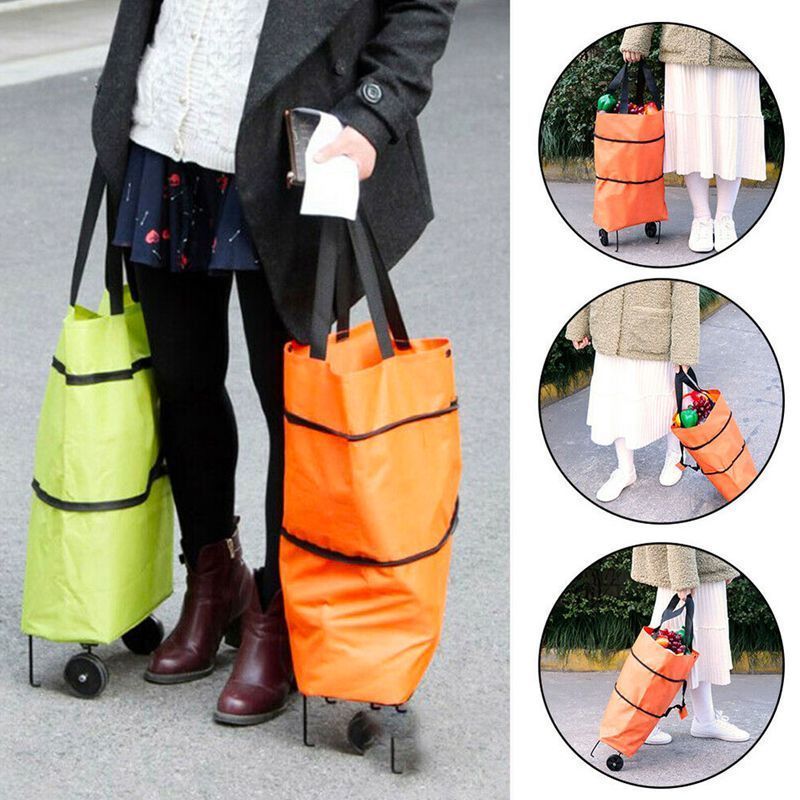 ✓  Tear-resistant, wear-resistant & waterproof material to allow use during any weather condition.
✓  Wide handles to reduce weight and help you feel comfortable.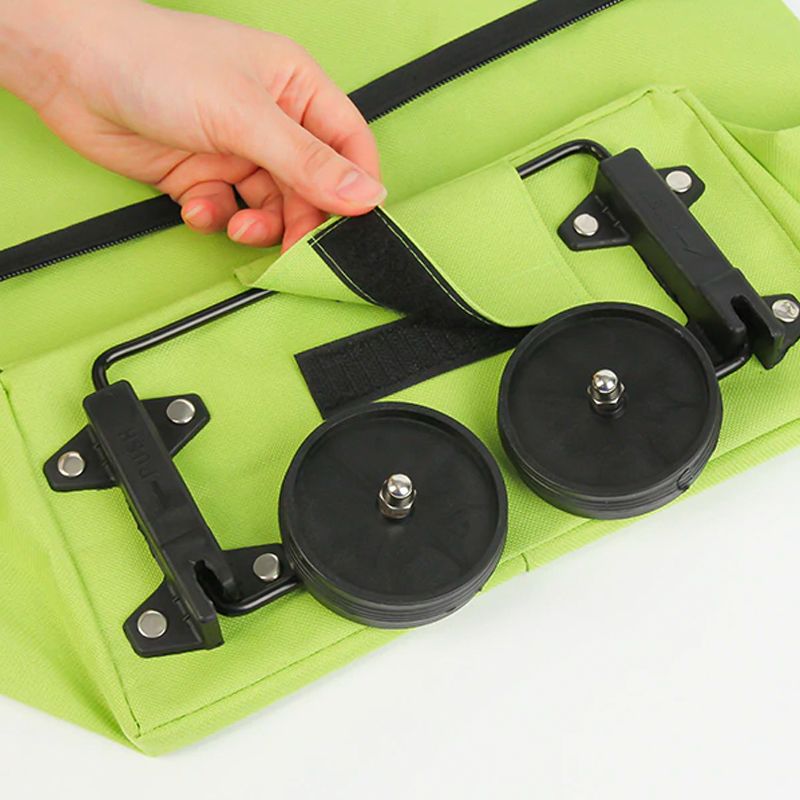 ✓  An environmentally-friendly shopping bag that helps reduce the demands of plastic bags and contribute to environmental protection.
✓  Convenient & practical bag that is perfect for all ages.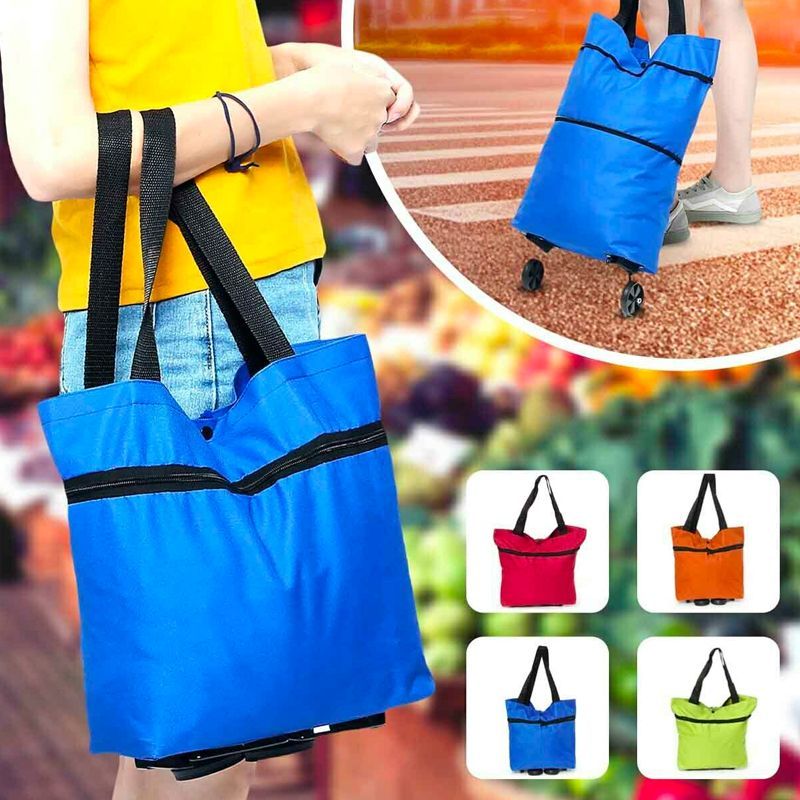 ✓  Specifications :
Size: 45 * 40 * 14cm (unfolded size) Folded size: 27 * 14 * 5cm
Material: Oxford cloth
Colors: blue, red, green, orange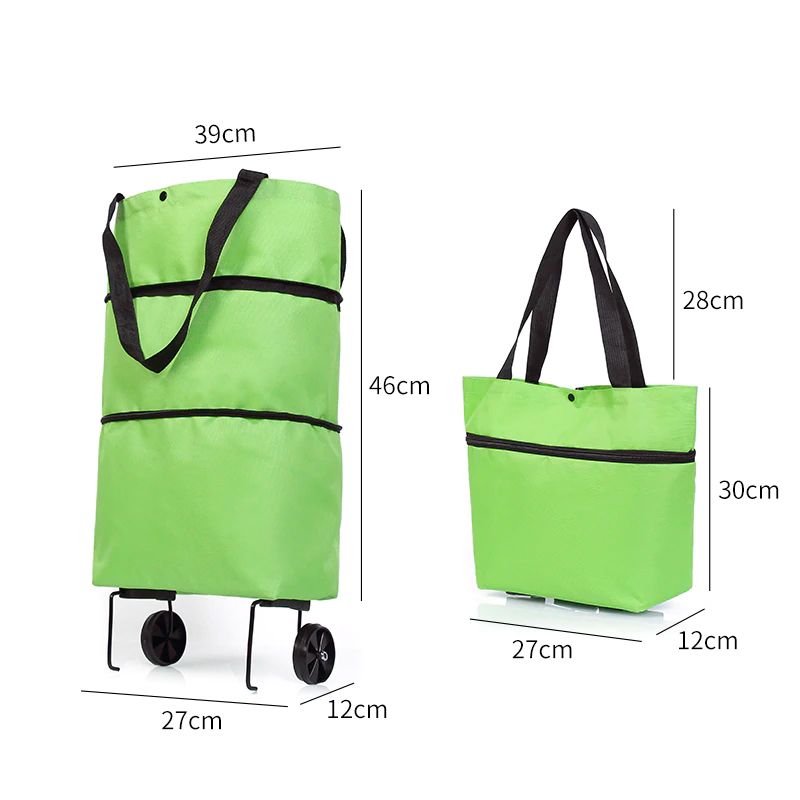 ✓  Package List :
1* Foldable shopping bag